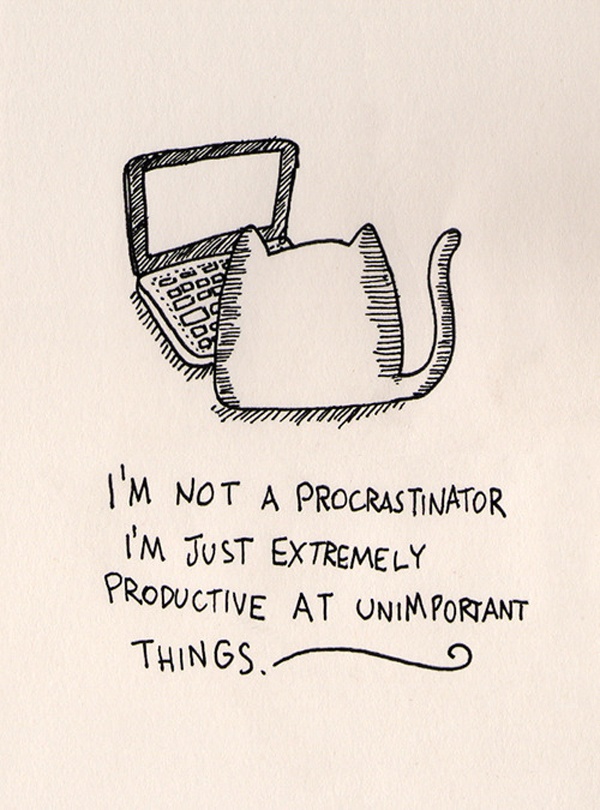 Aaah, procrastination.
It's come to visit you yet again.
You're not alone, and you're in good company (as I write this article I can think of many other exciting things to do like eat a biscuit, check my emails, look at Insta, streamline my computer files, tidy my desk even).