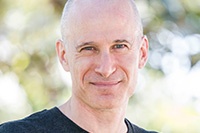 Jack Goodman
Founder, Executive Chair
Jack has been an educational technology visionary and entrepreneur for more than two decades, both overseas and in Australia. He founded Studiosity in 2003, with a vision to make the highest quality academic study support accessible to every student, regardless of their geographic or socio-economic circumstances. As an active volunteer for education-related organisations, he mentors EduGrowth's edtech start-ups, and is the president of Friends of Libraries Australia (FOLA), encouraging the use and improvement of library and information services across Australia.
K9 support
Rascal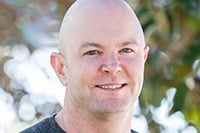 Michael Larsen
CEO
Previously a Senior Director at Monster.com in Boston, Massachusetts - Mike brings over 15 years of sales, marketing and general management experience to the Studiosity team. Originally from WA, Mike is a keen skier, cyclist and surfer, as well as the proud father of two energetic little boys.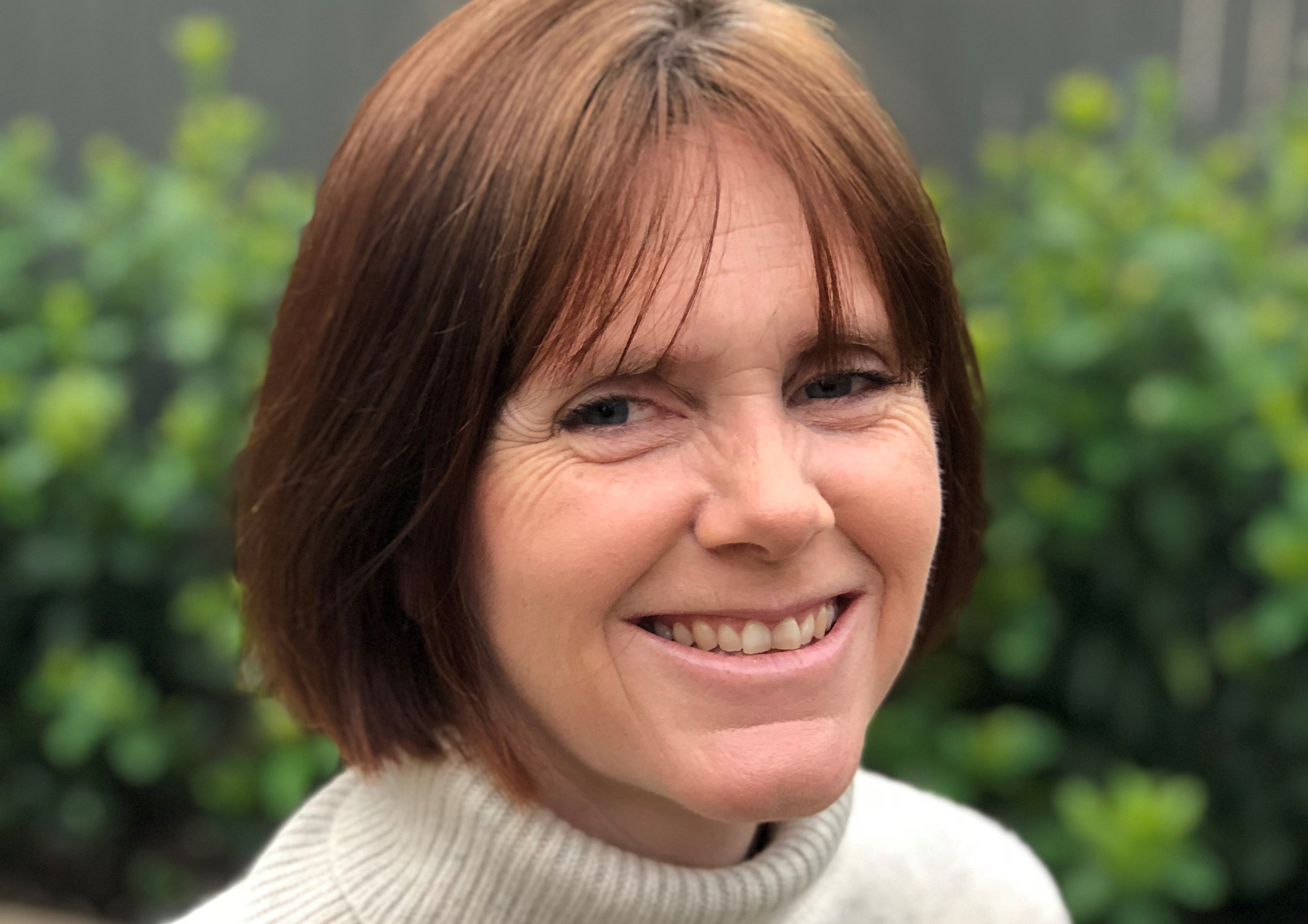 Karen Markell
CFO
Karen has over 15 years experience as a Chartered Accountant. After several years with a large accounting firm in both the UK and Sydney, Karen joined the private equity firm CHAMP as an investment manager. Her experience involved all aspects of the investment process and exposure to many different industries. Karen enjoys spending time with her family and being as involved in her children's journey towards adulthood as they will allow her to be.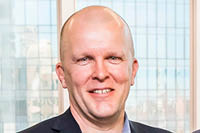 Chris Fitzpatrick
General Manager
Father of two, Chris joined Studiosity to give a bit more meaning to a 25-year career in the education technology sector. Chris loves coaching his kids' sports teams and understands the difference the right advice at the right time can make, whether it's hitting a ball or doing long division for the first time. He enjoys reading, growing veggies, and running around a cricket field on hot days.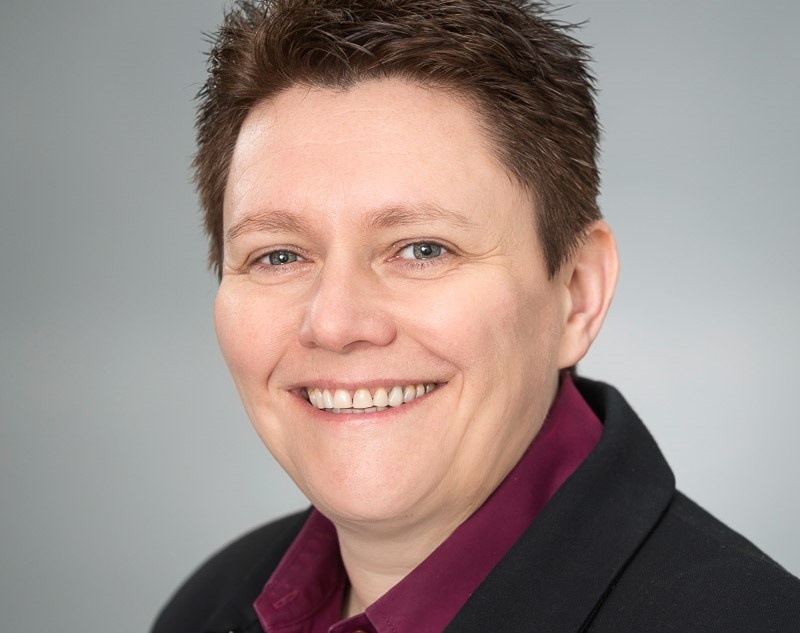 Denise Stewart
General Manager, Operations
Denise has a passion for solving business challenges with a combination of consultancy, data driven insight, technology, along with strong project management. Denise oversees the delivery of high quality academic support services at Studiosity that generate sound educational outcomes and increase student confidence and capability, whilst ensuring absolute adherence to principles of academic integrity. Born in the UK, Denise visited Sydney on holiday in 2005 and fell in love with the harbour city. She made it her home later that year and has not looked back. You'll often find her at the SCG supporting the Sydney Swans.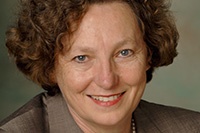 Prof Judyth Sachs
Chief Academic Officer
Professor Judyth Sachs was PVC Learning and Teaching at The University of Sydney, Deputy Vice Chancellor and Provost at Macquarie University, and was appointed as Special Advisor in Higher Education at KPMG. She is also a Director of Judyth Sachs Consulting. She describes herself as an educator and activist.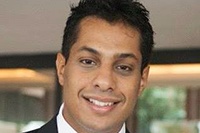 Sami Eltom
Managing Director, EMEA
Previously the Director of Sales and Business Development at the Alpha Plus Group, Sami brings over 10 years' experience in the education sector. He enjoys playing football, badminton and swimming with his family.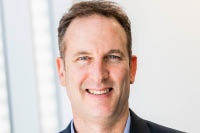 Gerard Benn
Director, Tertiary Partnerships, EMEA
Gerard hails from beautiful Cape Town where he began his career in financial services. Armed with business and technology qualifications he soon found he was most excited when talking about world changing software. Passionate about education and learning and having had exposure to this world in South Africa, UK and Australia, he has recently relocated to London where he enjoys the impressive variety of attractions the city has to offer.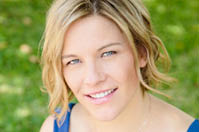 Sarah Niss
Director, Tertiary Partnerships, Asia-Pacific
Sarah works with universities and high schools to help identify and solve their most pressing academic challenges. Sarah joins Studiosity with insights and experience from the US, Europe, and Australia. Her consultative approach to business development is one that administrators, executives, and academics alike appreciate and respect. Sarah's knowledgeable and warm demeanor supports institutions' processes to efficiently and collaboratively find the most innovative solutions for education's ever-evolving landscape.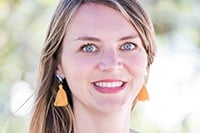 Sophia Gardner
Student Experience & Engagement Manager
After working in journalism for a few years, Sophia quickly realised she spent far too many hours on the internet and landed a job in digital marketing - and has never looked back. Sophia has worked in Australia and London on a number of education and global consumer brands. She's passionate about making the student experience the best it possibly can be.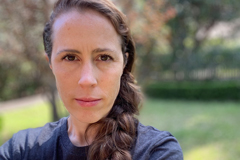 Sarah Crossing
Director, Marketing, Asia-Pacific
Sarah grew up in Sydney, then in Northern California, then back in Sydney. After seven different schools, Sarah continued study at USYD followed by post-grad at CSU. Ten years sales, marketing, and communications experience in finance and education, six years supporting universities, schools, and local government.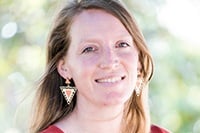 Evelyn Levisohn
Marketing Manager, Asia-Pacific
Evelyn lives in Bondi like a right tourist, with her husband and two young sons. Deeply interested in words and their infinite uses, when she's not moonlighting as a professional cocktail reviewer, you'll likely find her chasing her children around at the beach or reading sci fi novels. She also volunteers with the Story Factory, bringing creative writing workshops to underprivileged students around Sydney.
Woody Allen Critic
Strider
GFF Hater
Sapphire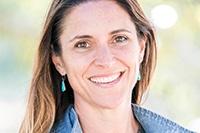 Jill McGuire
Director, Education & Academic Operations
Jill is a strong believer in the transformative power of education and is one of Studiosity's greatest fans! She discovered the Studiosity service many years ago, while trying to find online study support for her young daughters. After seeing the incredible difference Studiosity made in improving the educational confidence levels of her own children, she became committed to ensuring more students across the world can access on-demand support wherever possible. When she's not creating online learning resources for Studiosity's Subject Specialists you'll find Jill in her veggie garden or at the beach.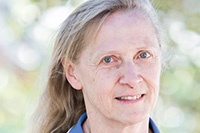 Judy Iland
Quality Assurance Manager
Judy has a passion for providing quality educational support to all students so the Studiosity philosophy has always been a good fit. After a career in environmental science, she worked as a teacher aide, supporting students with special needs, and in school administration. She then homeschooled her twin boys for several years. During that time, Judy established and ran a successful face-to-face tutoring business before joining the company as a tutor in 2009, enjoying many an afternoon/evening working with her online students in thousands of sessions. After several years in a tutor mentoring role, Judy was appointed as Quality Assurance Manager (Connect Live) in April 2017. Spending time with family, reading, tackling maths problems (not the really hard stuff),walking her dogs and swimming keep her out of trouble most of the time.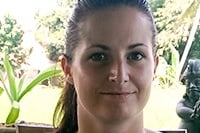 Kate Dekker
Quality Assurance Manager
Kate has a strong background in employment and training, and a keen interest in adolescent and adult education. A self-professed lifelong student, she is currently studying English and History at university. Kate has been tutoring English since 2009 and she manages this while running around after two gorgeous boys and hiding from storms.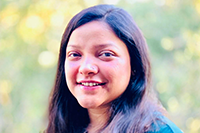 Esha Mittal
Global Talent Pool Manager
Esha studied IT and then moved to Australia for further studies. She holds a MBA degree from the Australian National University specialising in Human Resources. With 6 years of experience working with staffing, she focuses on making our recruitment and HR processes more simple and automated. Esha also enjoys reading (anything and everything!) and travelling - she aspires to visit all 7 continents.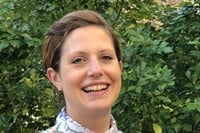 Lisa Abrahams
Partnerships Manager, UKIE
Lisa brings with her a passion for learning, with over 10 years' experience in the education sector. Lisa has worked on the Destinations of Leavers of Higher Education (DLHE) survey, sat on the all parliamentary group for youth employment in the House of Commons and helped primary schools transform education through the arts. Lisa recently moved from London to Yorkshire where she enjoys long walks in the beautiful Yorkshire countryside, spending time with her young son and the occasional round of golf!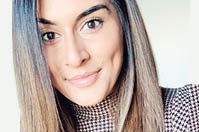 Chandni Dudhaiya
Partnerships Manager, UKIE
Chan is passionate about education and has been working in the sector since 2014. With a degree in Business Management and a Postgraduate Certificate in Education, awarded 'Outstanding' as a Teacher of IT, Business and Computing, Chan taught students from low socio-economic backgrounds across South London and loved being in the classroom. A summer placement at Google in 2016 saw her working on various education projects. Since leaving the classroom, Chan has continued to bridge educational inequality gap by training and mentoring trainee teachers as well as recruiting career-changers to join the classroom in the areas of greatest need across the UK. Chan spends her spare time at the gym, enjoying the great outdoors, and travelling.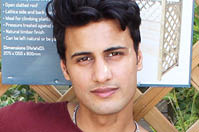 Hamad Tahir
Marketing Manager, UKIE
Hamad brings his experience in both the marketing and education industries to Studiosity. Hamad was previously a tutor for Kumon whilst studying at university, then completed his degree in Business and Management. Since then, Hamad has been working in marketing, looking to grow himself in this creative space and grow Studiosity's presence in the United Kingdom and Ireland.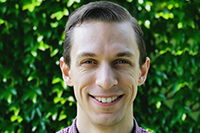 Miles Durham
Partnerships Officer, UKIE
Miles joined Studiosity's EMEA Partnerships team in early 2019. He comes from a background in business development and account management, having worked in the investments industry and corporate accreditation in London. Miles has also worked in the charity sector raising money for many 'household name' charities. He has regularly volunteered for the RNIB, reading for the Talking Newspapers service for blind and partially sighted people. In his spare time, Miles enjoys reading and swing dancing.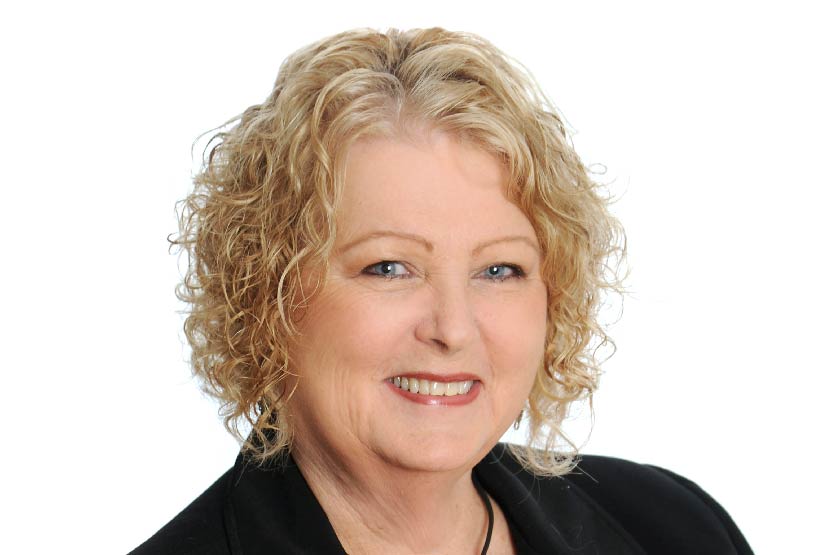 Dianne Guise
Partnership Services Manager, WA/SA/NT
Dianne has many years experience as a strong advocate for quality education for all young people irrespective of their age, socio-economic status, culture, gender, level of ability or geographic location. As a former Legislative Assembly Member and Deputy Speaker of the Western Australian Parliament, a past President of the Western Australian Council of State Schools Organisations Inc., Dianne has extensive experience working with schools, communities, all levels of government, and the private sector.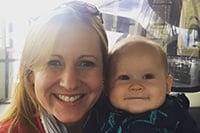 Nicole Seipel
Partnership Services Manager, QLD
Nicole comes from a background in Marketing and Education. Returning home to Brisbane in 2009, after a two year stint teaching in England, Nicole has since worked in the field of Education and Training. She is passionate about engaging and empowering all learners on their journey. In her spare time, Nicole likes taking day trips with her family, travelling, reading, and learning about the history of our world.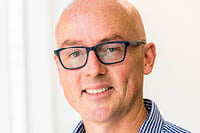 Scott Harrison
Director, Partner Services
Scott is a busy dad of four with a calm and patient demeanour that is appreciated by both his clients and colleagues. When he isn't taking his kids to sporting events, he works with our partners to ensure they get the support they need to create better learning experiences for all their students.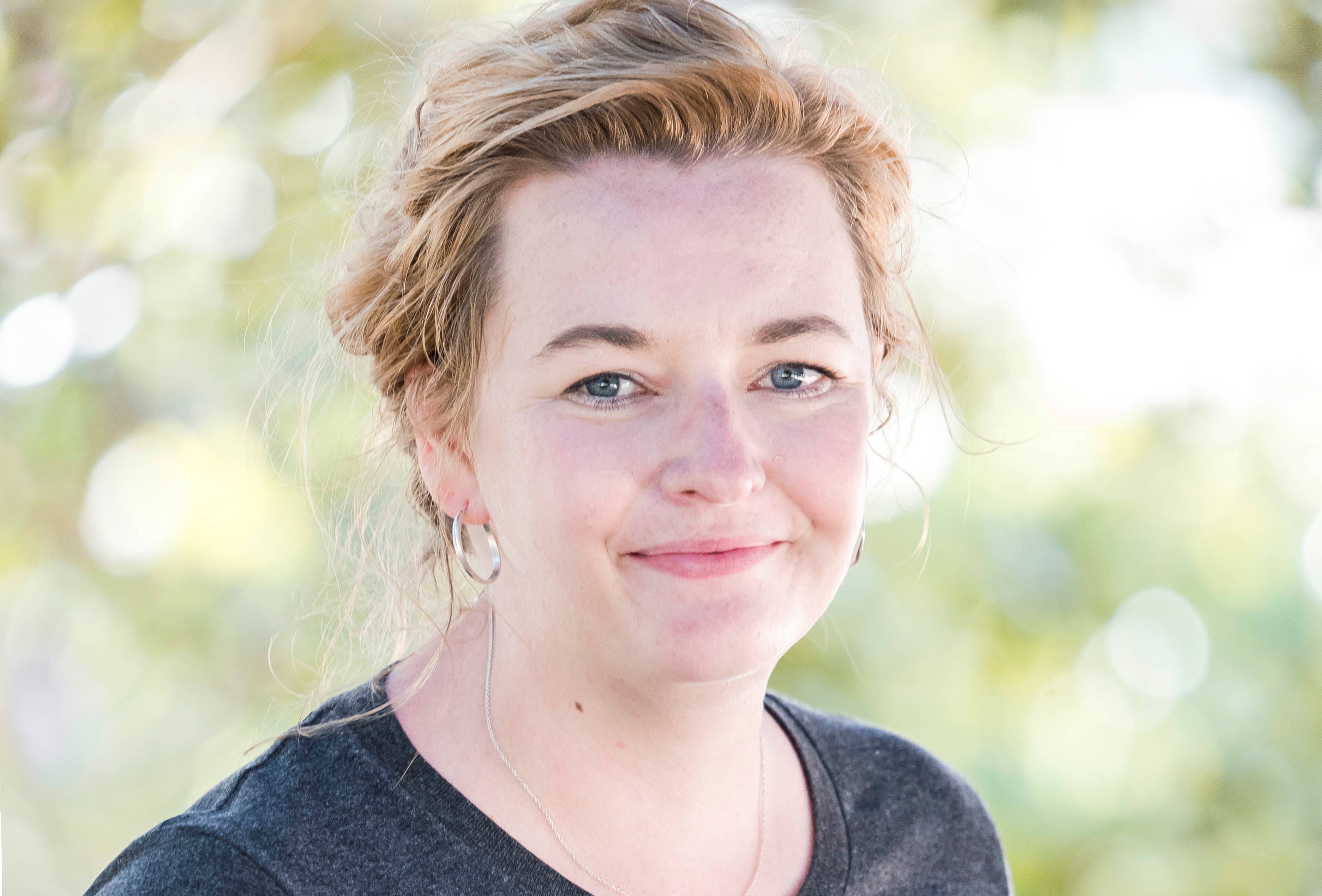 Nadia Sundstrom
Partnership Services Manager
With a Bachelor of Media in Communication and Journalism from UNSW, Nadia brings a passion for communication and a strong background in customer service to her role. Nadia has a deep affection for education, and believes all students should be provided with support and opportunities throughout their educational journey. Nadia is also a busy mum, of a very friendly one-year-old and a spoilt cattle dog, so she uses her savvy organisational skills daily to help keep everyone on track.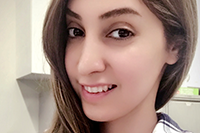 Yalda Pirmoradian
Partnerships Coordinator
Yalda studied Business Administration at Meadowbank College, and then went straight to work as an office coordinator with managerial tasks. With over 8 years of experience in customer-facing roles, she is committed to making sure that Partners are happy with the service. She is passionate about business, and enjoys multifaceted challenges and wearing different 'hats' in her role. Outside of work, Yalda loves to travel the world, meet new people from different cultures, read, play basketball, and go on day trips with her husband.
Bhavin Patel
Implementation Consultant
Bhavin holds a Master in Computer Science and has an active interest in Customer Relationship Management (CRM) systems. After studying overseas, he came to Sydney in 2015 and has been working in education ever since. He enjoys the new perspectives that come from working with diverse school and university communities, and being part of one of the fastest growing industries in the world.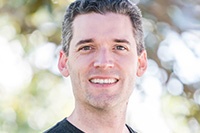 Adam McNeil
Chief Technology Officer
With a background in systems administration and software development, Adam manages the upkeep and ongoing development of the technology underpinning Studiosity. His focus is on ensuring great technical outcomes and continual improvement of the platform to best support students. He holds a B.Sc. (Computing and Information Systems) from Macquarie University.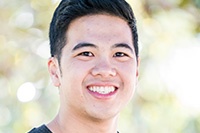 Brendon Low
Product Lead
A man on a mission, Brendon has diverged from his marketing background (Bachelor of Marketing, Macquarie University) and has entered the technology world. He has been working as a Software Developer but has moved into a Product Lead role, merging his techie and business skillsets. Hoping to one day conquer the world with his wife and daughter in hand, he has settled to educate our future....... for now.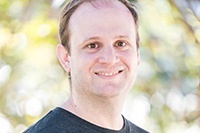 Andrew Bromwich
Software Engineer
Andrew is an avid tech fanatic from sunny Brisvegas. In his spare time he enjoys playing soccer and getting his hands dirty experimenting with his assortment of computer controlled machinery. Andrew loves to travel and wander off the map but has an uncanny knack of finding his way home. He holds Bachelor degrees in Software and Electronic Engineering from QUT.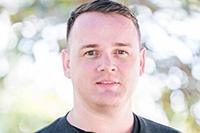 Scott Harvey
Software Engineer
Scott is a web developer from Sydney who has written software for companies both big and small. When not creating software he loves to ride, run and generally get outside and see the world. He enjoys working with a wide range of technologies and building products that people love.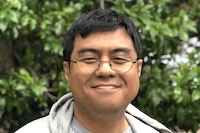 Tim Medina
Software Engineer
Tim is a web developer who spent most of his career working with start up companies. When he is not exploring programming languages and tools in his spare time, he plays video games, watches TV shows and movies, and, occasionally, reads books. He recently moved to Sydney from the Philippines, where he completed his Bachelor's degree in Physics and Computer Engineering.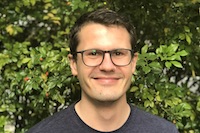 Daniel Teale
Software Engineer
Coming from a family of IT workers and formerly the black sheep of the family Daniel recently decided to join the fold and graduated a coding bootcamp course at Coder Academy. When he's not making code he can be found making annoying noises with synthesisers and generally enjoying a life relatively free from responsibility.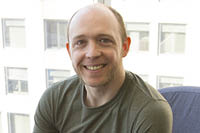 David Mason
UI Engineer
No stranger to study, David completed a 5-year veterinary degree then immediately enrolled in a Masters in IT. After graduation the government insisted he save some education for the rest of us, so he now works at Studiosity as a UI Engineer, striving to make the interface a constant joy to use. He still studies any chance he gets, including on the most challenging subject area yet: parenthood.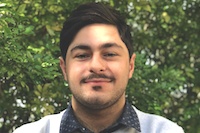 Patrice Harapeti
Technical Support Officer
Patrice is an aspiring techie who is currently studying a Bachelor of Software Engineering (Honours) and a Bachelor of Science in Applied Physics at UTS. Patrice has an avid passion for the space industry, tech, networking and music. In this spare time, Patrice leads software in the UTS Rocketry and Ground Station team.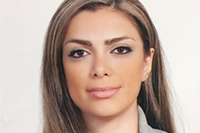 Alena Kalvanyjam
Bookkeeper
Alena moved to Australia to study at the University of Sydney, commencing a degree in Architecture. She quickly realised, despite her interest in architecture, her true calling was working with numbers and thus began her path towards becoming an accountant. She transferred to Macquarie University where she completed her studies. After working in the accounting industry for over 6 years, she has now joined the Studiosity finance department. Alena loves reading, travelling, and weekends spent with friends at the beach or at one of Sydney's pristine parks.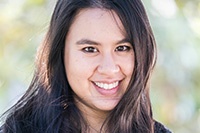 Chantelle Perreau
Senior Manager, Quality and Culture
As a former teacher for over ten years, Chantelle is passionate about education. With a Bachelor of Music from the Sydney Conservatorium and a Masters of Teaching from the University of Sydney, Chantelle enjoys spending time with her husband and visiting her family in Perth and the USA. Her role as Senior Manager of Quality and Culture gets her to focus on making Studiosity the most wonderful place to work – and if you ask her, it already is!