This Sunday is International Women's Day, and equality is something we're very passionate about at Studiosity. So we wanted to share some stories with you here today, about some women we know who are trailblazing positive change, raising up others and doing important work to ensure better opportunities for future generations of women.
"If I can do it, anyone can."
At our student meetup morning back in January, we had the great pleasure of meeting many students with surprising, interesting stories to tell. This one really stood out to us, though.
Litia Lemisio is 28 years old, and studies law at the University of Canberra. Incredibly, she has eight children (four of her own, four adoptive), and still manages to make time to study (and come to Sydney to meet us) and get good grades. She says, "if I can do it, anyone can". Her warmth and humility were a true inspiration to all of our team and the other students in attendance that morning.
Hear Litia speaking about her experience with Studiosity's 24/7 study help, below:
How Studiosity helps law student and mum of eight, Litia from Studiosity on Vimeo.
"If you want to end poverty in the world, educate women."
Another moving story of female empowerment comes from Dr Kakenya Ntaiya, whose mission is to bring education to girls in her home village in Kenya. We've met and heard Dr Ntaiya speak on several occasions, and have always been inspired by her determination, her incredible resilience in the face of hardship, and her grace and intelligence in understanding the power of education to enact change.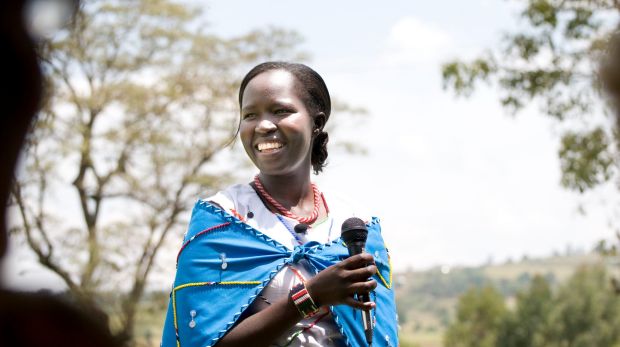 Dr Kakenya Ntaiya. Photo: Aaron Kisner for Vital Voices Global Partnership

The incredible work Dr Ntaiya is doing to open schools in Kenya and bring young women through higher education both in Africa and here in Australia, is impressive to say the least. Read more about her work:
"Be yourself. It's exhausting trying to be someone you aren't."
Professor Judyth Sachs is former PVC Learning and Teaching at The University of Sydney, former Deputy Vice Chancellor and Provost at Macquarie University, and was appointed as Special Advisor in Higher Education at KPMG. Judyth has also been on the Academic Advisory Board of Studiosity for many years, and joined our team as the Chief Academic Officer in 2018.
Her presence around the Studiosity office and in her many senior roles in the HigherEd sector offers young women looking to progress their careers in education a much-needed role model. Judyth has told us before about her own experience as the first woman Professor of education at the University of Sydney back in 1996. "I didn't have any role models of female professors. So I think I was trying to fit into an idea of what I thought a 'Professor' should be. Until I gave myself permission to just be me - a bit irreverent, playful - I wasn't happy. But when the real Judyth finally emerged, it was like a mantle of oppression being lifted."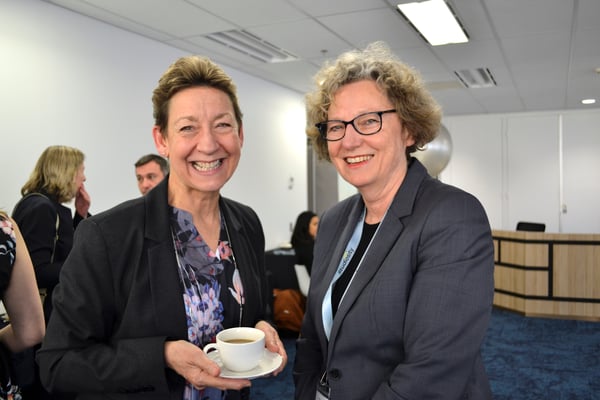 Associate Professor Tracey Bretag with Professor Judyth Sachs at the 2018 Studiosity Symposium
Read more stories from some very impressive women: