High school, and especially senior years, might start to look a bit different for your child: there's more reading, more writing, and more independent study required. Here are five useful tips on how you can help your high-schooler manage their new workload.
---
1. Help make a study plan
Whether it's finding the best time management app, or having a large, visible study planner on their bedroom wall or the family fridge, setting aside time for regular study sessions (and planning out which subjects they'll do on which days) is an essential part of making your child's year a little easier.

2. Make healthy study snacks available
There is a proven link between what we eat, and how well our brain functions. Memory, learning ability and emotional states are affected by what we take into our bodies - so students need a regular supply of essential nutrients. It's therefore so important that loads of good healthy study snacks are within grabbing distance for our teens, such as fresh fruit, seeds, veggies and hummus.
3. Create an ideal study environment
Environment is everything. Your child may find they like to study at the library, or even at a cafe - but having a suitably clear, organised desk space stocked with all the things they need (e.g. highlighters, sticky notes, and plenty of light) will encourage those study sessions at home, too. You can certainly encourage them to make that space their own; take a look at the best study spaces, in all shapes and sizes.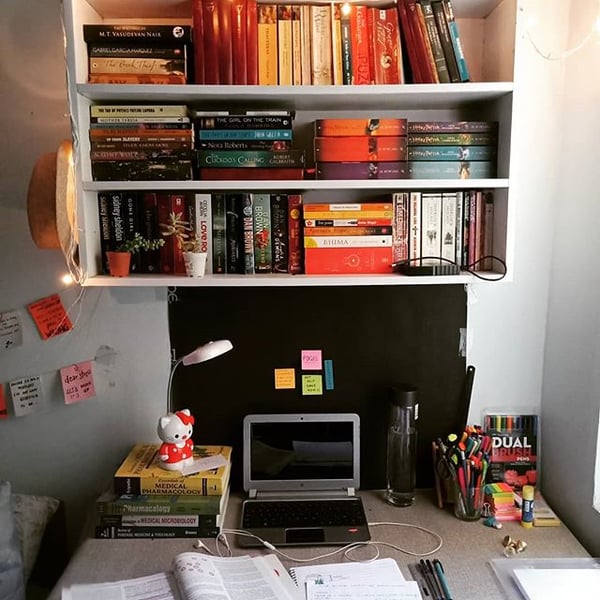 from @alcian_blue.studies on Instagram
4. Be their 'rock'
Especially around exam times, but throughout high school study, pressure and stress might be higher for your child. Studying is hard work; it's not meant to be easy. If you can see they might need a break, encourage your child to take some time out, and gently remind them when it's time to knuckle down again.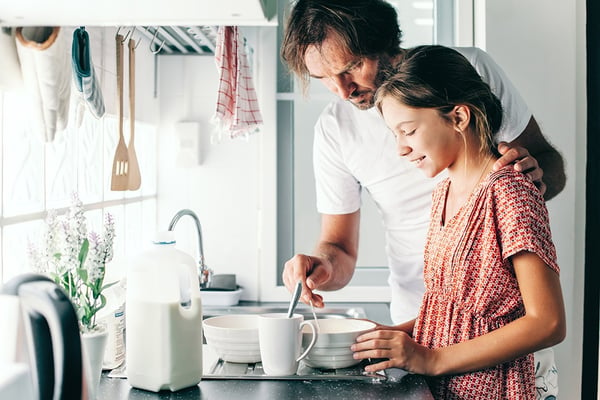 5. Remind them of other free support
Your child might have free access through their school or public library to Studiosity: on-demand, 24/7 online study help from a real, friendly Subject Specialist. They can connect for live chat help in real time with tricky maths or science questions, or even upload an essay for feedback in under 24 hours. Remind them that they don't need to struggle alone. Teachers, their family, friends, study groups, and even online resources like Studiosity are always available - if they just ask.