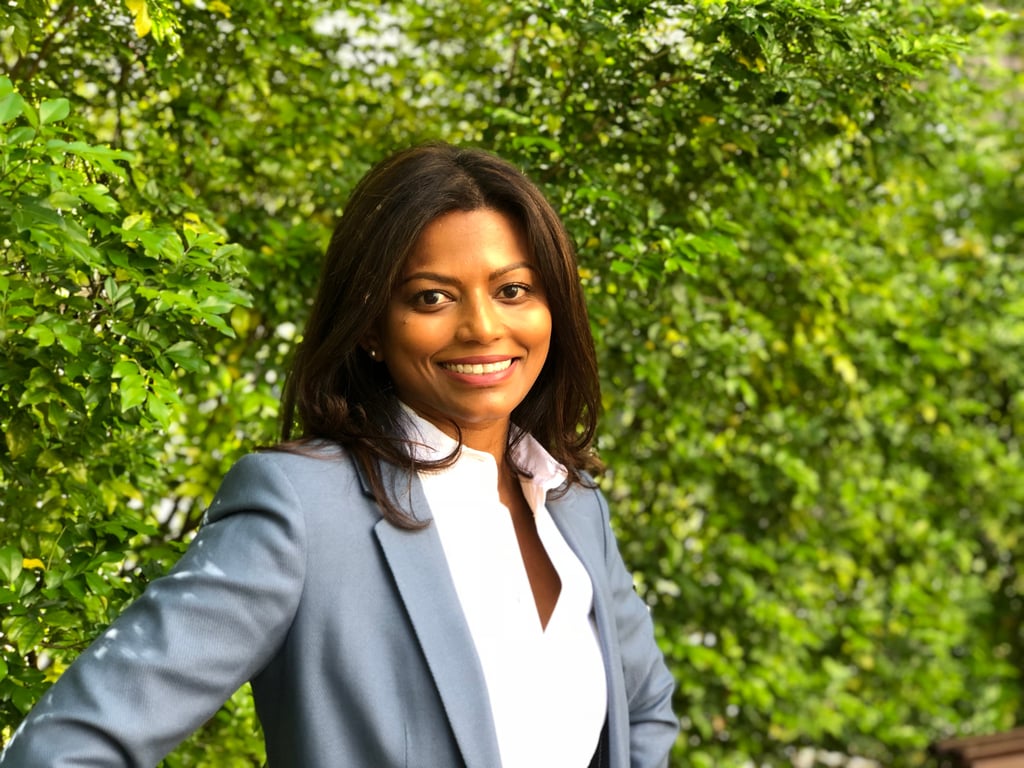 "I have always thought, how am I going to step out the door today and make the world a better place?" says Héma Prakash, who has been Head of Partnerships
at Studiosity since 2017
.
"What can I do today that positively impacts someone's life?"
Design and Impact Innovation
The early part of her career was empowering, as the firm she worked for - Monster.com - was responsible for ending the lauded era of the employment classifieds in newspapers and moving jobs online.
She recounts an early memory, after a tough few days as was the land of internet start-ups, where she would read the thousands of thank you notes that would come pouring in from job-seekers thanking the firm for the job they had found. "There is something powerful when you have impacted someone's life - albeit a minute part of their path to employment"
"Mobile telephones have liberated people out of poverty the world over – it has changed humanity in a profound manner."
A planned sabbatical - "to balance my right and left brain" - led to the accidental birth of a design business with an environmental and sustainable approach, which she subsequently sold to a private group. A chance meeting at a Think Tank, catapulted her head first "quite by accident" into the world of Capital Introductions connecting innovative, impactful projects with capital.
She recounts her first task as a powerful one as it involved manufacturing and distributing hand-held rechargeable solar panels in West African states.
One of the main advantages of this was that it allowed people to charge their mobile phones.
This changed the way productive members of society – primarily women, operated their cottage industries, transferred money, and communicated with one another during military coups.
On a micro/daily basis mobile phones keep women safe as they went about the task of collecting water for their families – they were now able to communicate, create safe pathways or warn other women of impending danger. It quickly became evident that supporting a single woman by keeping her connected impacted multiple members in her family and community.
"Having a mobile phone is one thing, having it powered is another – this is where the hand held solar panels came in."
Return to Oz
Héma's career had taken her all over the world, but in 2016 she decided it was time to move back to her home in Australia.
"As I was exploring opportunities, I was shocked at the level of parochial misogyny in Australia – I was disappointed for the state of affairs of women in my own country."
"Gather your troops"
For Héma, if you really want to make a change, you need to gather your troops. "I was invited to join the board of Mrs V Society a platform for women to get advise, get mentorship, get heard, connect and collaborate. It is a safe place with a troop of remarkable people (men and women) whose knowledge and expertise enable women to empower themselves"
Her exploration for opportunities led her to Studiosity where the ethos of the firm along with its vision and technology aligned closely with her principles and values.
"I'm a great believer in education. We talk about Malsow's hierarchy of needs and the importance of food, shelter and clothing. Well the fourth one has to be education," she explains. "I have seen the profound effect of education, it moves the needle from surviving to thriving.
"Get likeminded people on board and do something about it. That's how we'll affect real change in the world."
"A stand out moment for me was when one particular student got a place to study medicine at Edith Cowan University. She was the first in her family to go to university and she told us she couldn't have done it without the support of Studiosity."
It's a tumultuous time for education in Australia. "It's becoming a commodity," says Héma. "Education institutions are talking openly about students as customers. They're going to university to improve their life chances, but many aren't gaining employment afterwards. If universities don't start delivering on this, I believe the narrative of education in Australia will change markedly."


To learn more about how Studiosity is improving lives all over Australia, download our 2017 University Success Whitepaper.