I had the very great pleasure of speaking to Professor Rebecca Bunting, Vice-Chancellor of Bedfordshire University and a member of the UK Academic Advisory Board, discussing how her love of reading as a child ignited her passion for language, linguistics and learning, propelling her into the world of academia where she has worked as a Head of Department, Dean, Pro Vice-Chancellor, Deputy Vice-Chancellor, and Vice-Chancellor, always motivated to provide the best learning experience to improve life chances for every student. We also talked about the importance of the work/life balance and how a love of singing and getting lost in a work of literature is essential for the soul, especially in these extraordinary times.
---
Professor Rebecca Bunting has over 20 years' senior leadership experience in English universities, most recently as Vice-Chancellor of Bedfordshire University. A founding Director of the Higher Education Academy, and now a Board member of its successor agency AdvanceHE, Professor Bunting has championed excellence and innovation in learning and teaching throughout her career, through her engagement in many national committees and task groups, and directly through her strategic roles in the higher education sector. She is a member of the Buckinghamshire Thames Valley Local Economic Partnership Board, chairing its Skills and Employment Board, and is chair of the Advisory Board of the Office for Students' National Collaborative Outreach Programme. She is a member of the Advisory Board for Creative Media Skills at Pinewood Studios.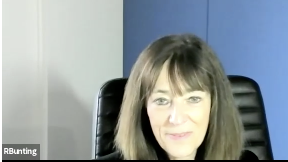 What initially drew you to your field of specialism?
It's strange because now that I'm a Vice-Chancellor, that feels a long way away, but my field of specialism was in English literature and language. When I was young, I was an avid reader - I would get books out of the local library, read them in the morning and take them back in the afternoon to change them, which did not please the librarians! But I was immersing myself in the world of literature and reading quite challenging things, moving quickly through the children's literature genre into adult literature quite quickly, so I've always had that enormous interest in the novel, in poetry, in drama. I also did a lot of drama myself - I trained as a drama teacher before I became an English teacher, and so all of those things coalesced around English literature and then a much stronger interest in the different aspects of language, sociolinguistics and educational linguistics, emerged as time went by. I trained as a teacher and worked in two big comprehensives in London, and became much more interested in how children learn to use language, especially the written language, and also how they learn to talk and think through language - I wrote a book about how children know about language, the metalinguistic knowledge that children have. So that all came around from a love of language, a love of words, and the places that words can take you.
Are there any novels that you read in your childhood that bring back special memories?
I absolutely loved Enid Blyton, I loved all the book series written for children. There wasn't really a genre of literature for children at that time, nowadays the genre is flourishing, but I read some of the classics. I read Jane Eyre when I was quite young. I was very into Jane Austen and women writers, I think there was this trend for me. Those books remind me of sitting in the lounge at home and being called down for dinner and not hearing the shout because I was so immersed.
How can universities enhance student academic experience?
I think the first thing is you really have to understand your students, their backgrounds and academic experiences, because they're not all the same - there is a tendency to talk about 'the student experience' as if all our students are the same. My university is incredibly diverse, many of our students are commuters, ethnically diverse, the vast majority are over 21 so their expectations and their experiences are very different. You can recognise that there are tendencies and experiences that different students share and think about what help they need and how to deliver it. I think the experience of the pandemic and online learning in lockdown and beyond has opened our eyes to some of the challenges our students face, not having anywhere to study, not having the right kit.
"I think we've learnt a lot more about our students through the difficulties of the pandemic, and that academic experience, for me, starts with a sense of belonging."
I don't think it's about standing in front of students and saying 'this is what it's like to be academic, this is how you do academia and we're going to give it to you.' I think it starts from them feeling a sense of belonging in a learning environment and once you've cracked that, the kind of support you need to give is is much more efficacious. It does link into retention because students who aren't retained, who don't progress, very often, the reasons they give are that they didn't feel a sense of belonging, they haven't made good friends, they hadn't got a peer group that worked for them, they didn't feel they were welcomed by the university - a whole range of reasons why you might feel that you don't belong. The curriculum doesn't speak to your experience. All of those things which are incredibly important. So I think you have to understand that, and start to work with that, and then you can say, well, look at all the wonderful things we can do that we can help students with. Studiosity's work fits very well into this picture. but it's not the only kid on the block, there are many ways in which universities can offer support to students, and it's about making things available, making the opportunities available.
As you can tell, I like talking about learning! I think academic staff in universities need to be talking about learning with students in a very explicit way which relates to that sense of belonging as well.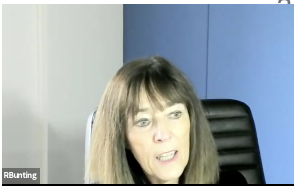 Tell us about your academic career.
My life in academia has been traditional in a sense - I was a student at Cambridge University and was the first person in my family to go to university, ever. So that was very special. I really valued that opportunity, even though it was a very different experience for me than for many other people who I joined who had come up through public schools and had a very different expectation. They seemed much more confident than I was, so it was a real learning experience for me and I think it set me on my interest in learning because I was just left to my own devices.
"I learned about opportunity and how universities change lives because this changed my life, and it changed the life of my family as well and my siblings that followed on from me as we all went on to further studies."
I would very much have liked to go into the theatre, but I didn't have money to support me to do that so I decided I would train to be a teacher, partly because I'd already done some drama teaching, but also because you could get a grant, and that was really important! Within about four years, I became head of an English department in a quite tough boys school - trying to teach boys Jane Eyre, by the way, is a very interesting challenge, but that's for another day! - I got to that point and then thought, where do I go next? I was ambitious and I really wanted something that would be about teaching. I saw a job advertised in a local university that I applied for and got the job - I was interviewed by eleven men so that shows you how long ago it was, but I was very cheeky because I said as I walked in, "this is like going in front of a jury!"
I've since worked in seven universities, I've been a Head of Department, a Dean, a Pro Vice Chancellor, a Deputy Vice Chancellor, and twice been a Vice Chancellor. That matters to me because I think there aren't enough women in higher education leadership, so I feel I've contributed to change, which I recognise is important and I hope others do too.
Outside of education, what are you passionate about?
I'm passionate about lots of political issues, but on a more personal level, I sing traditional choral music and I enjoy that very much. I find it absolutely ethereal to be in a choir singing, there's nothing like that feeling of coming together and singing something absolutely beautiful. I also love gardening, I grow all my own food in the summer months. I could read for the whole weekend, just put my feet up on the sofa with the occasional glass of wine being put into my hand, that's a perfect weekend for me!
What advice would you give to young people starting out in their academic careers now?
Get a good mentor. It doesn't have to be a formal arrangement, but having somebody who's been through some of the hoops that you're going to jump through and being able to talk those through and get advice and guidance I think is really helpful. Don't work on your own - it's so important to have a network to belong to with people you can talk to and learn from, and you can feel quite isolated in your early academic career because it can feel as though everybody else is sailing away and you're still trying to get yourself started. I would advise creating circles of like-minded people in your university or college and lead that yourself, get that group together. The more you can talk and support each other, the better, and I don't think I had very much of that when I started out.
"Be ambitious - aim high, don't have imposter syndrome, especially if you're a woman, always think you can do it and get on and do it - easier said than done, of course, but I think we need to keep telling ourselves those things. Being in an academic environment is a joy, it's a privilege and a joy and we really need to make the most of it."
I hope that people joining the academic world will enjoy their teaching, the research and the responsibilities that they have, but will also mostly enjoy engaging with students and other staff, but it won't just happen; you've got to make it happen yourself.
What drew you to become a member of the Studiosity Academic Advisory Board?
Well, somebody asked me, would I be interested? is there is the literal answer, but I didn't know anything about Studiosity at that point so I did my homework and my due diligence and I could see that this was a very necessary offering in the sector, and particularly in terms of the kinds of students in my university and the kind of support they would need. I could see that it was timely, it was at the right level, I read comments directly from students and staff who spoke of the benefits of the service and I thought it would be interesting to be involved in the advisory board to see how it grew. I was impressed by the integrity of the people who own and run this company, that really did impress me, and the very strong values that underpinned it, and I see those values and integrity coming through when I attend meetings with the team. I wouldn't work with any company that fell short in that respect. Finally, it is about providing support that really makes a difference and has impact, and now the the research evidence that's starting to come through shows a clear impact and that's what we want - students improving and being successful.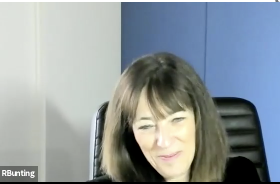 A huge thank you to Professor Bunting for sharing her stories with us. You can read this piece from Sir Eric Thomas, another member of our UK Academic Advisory Board, here.