"So as far as the lecturers go, knowing that we've got this additional and parallel service that could provide some academic support for their tutees is absolutely invaluable."
The Association of Learning Technology (ALT) partnered with ITN Productions to create a news-style programme The Future of Learning exploring the benefits of technology to assist learning, training & development for staff and students, and highlights the importance of the Ed Tech sector.
Reporter Donna Bernard visited the University of Exeter to find out more about how Studiosity is providing on-demand, personalised help with academic writing, or real time study help to guide students to figure out a problem on their own, at scale.


The University of Exeter have worked with Studiosity since 2018, and over the last year alone, they've racked up more than half a million minutes of student engagement. The service is designed to work alongside the support already provided by universities, with a policy of help, not answers.
"The benefits to our students of this Studiosity service means that anywhere in the world, anytime they can submit some work and within 24 hours they've got some feedback on their academic writing. And inevitably the speed of that is really excellent."
"So as far as the lecturers go, knowing that we've got this additional and parallel service that could provide some academic support for their tutees is absolutely invaluable."
A good working relationship has been a huge factor in the successful rollout of Studiosity across all six colleges at the University of Exeter.
"They've learnt from us as far as how the service could be marketed to our students, the uptake of that service and have we got the right capacity to be able to cope with the student demand. And the fact that we've had half a million minutes worth of service from Studiosity to our students shows you the popularity of that."
Dr Richard Winsley
Associate Professor and Associate Dean of Education
College of Life and Environment
University of Exeter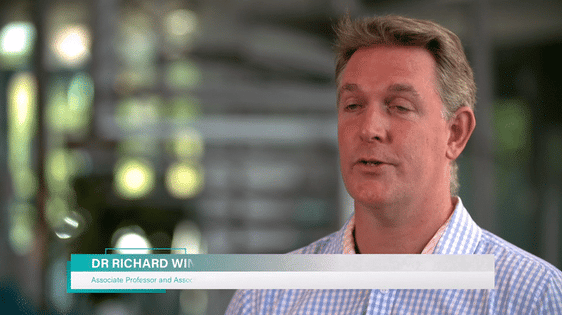 Studiosity is also a key factor in the University of Exeter's widening participation initiatives.
"Widening participation is largely about increasing access to universities, to helping people who are traditionally underrepresented within higher education to be able to access higher education. But of course, once they get here, we want to try and help them succeed as well. And so that's where programmes like Studiosity come in.
"What we do sometimes see is usage of Studiosity outside of core business hours, sometimes late into the evening and even early hours of the morning. And from a widening participation perspective, that's quite beneficial because, you can imagine if someone has a lot of life commitments, perhaps they have to study later in the evening, or if we have international students who are trying to get some feedback on their work when they're in a different time zone, when on holiday, for example, Studiosity - they can access that anytime."
Sam Braide
Widening Participation Research ad Evaluation Officer
University of Exeter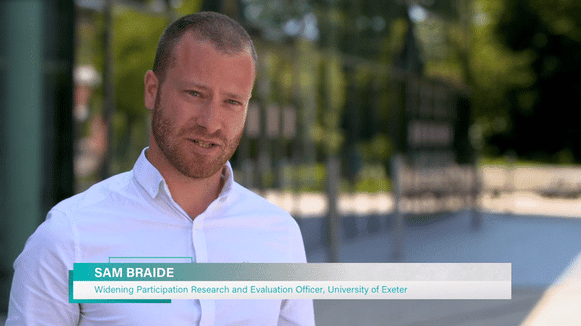 Watch the full film here (04:46)>>>
Thank you to our valued partner University of Exeter for taking the time to be part of the Studiosity film section of the Future of Learning. You can find out more about the programme featuring key sector interviews, independent news items and a series of sponsored profiles led by ITN Productions Industry News here on the ALT website.
After a successful pilot in 2018 with the Business School, the University of Exeter extended access of Studiosity to all of their students, across all three colleges. You can read the full Case Study here.