There is no 'typical student' in today's education system. In 2021, education is open and inclusive, and universities and other providers are increasingly aware that their enrolments come with a diverse group of backgrounds, demographics, and abilities.
Every student, no matter their circumstance, needs support sometimes. Some might need more or different support than others, for example students with physical or cognitive impairments, and other groups who may not identify as having a disability (e.g. older people or those with lower levels of digital literacy). That's why support services, like the ones we offer, need to have access and equity at the forefront of the development process.
Technology can help level the field
As an online service, we are continually developing the student experience to meet AA standards for web accessibility - as per the global benchmark set by the UK Government (WCAG - Web Content Accessibility Guidelines) and covering Australian Web Accessibility Laws and Policies. The "AA" rating is a level of the WCAG. Essentially, level A is a set of relatively low-effort guidelines that should make web content accessible for most people, level AA adds a lot of usability on top of that for people with a range of challenges and should make content accessible to everyone.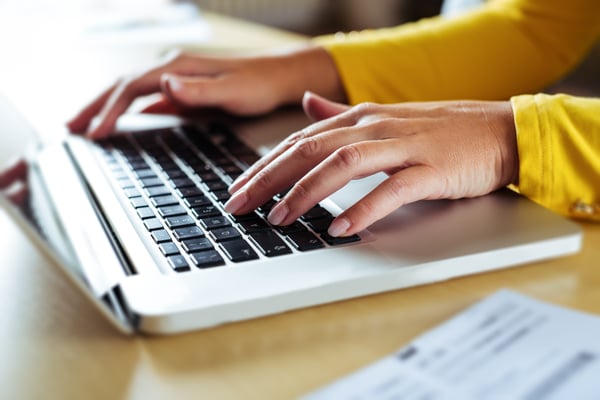 David Mason, one of our UI engineers, says "It's hard for any individual to know the full range of experience of other web users, so the guidelines exist to come a lot of the way to being usable by everyone without having walked in everyone's shoes."
Making a digital product and service accessible means considering all the different ways students approach their learning, and all the different barriers that they might face.
Being available online anytime is a good first step, to help students whenever and wherever they need it. However, to ensure we can reach and support as many different types of students as possible, we need to consider our infrastructure and the UX of our platform, too. We constantly monitor and improve things like contrast levels, low-bandwidth design to ensure streamlined processes, omitting superfluous design, and plenty of user testing.
"Thanks to the detailed information that accompanies the guidelines, they also act as a basis for getting an appreciation for the challenges that many web users face when trying to navigate modern websites. Working with them is a very enriching experience," says David.
When physical needs meet online services
The Studiosity classroom facilitates typed chat communication between the Specialist and the student, which students who are deaf or hard of hearing have found especially useful. In the below video, from deafConnectEd, students talk about how Studiosity works for them.
"The feedback was very clear and helpful. I'm deaf and struggle with academic English so the feedback on my grammar, punctuation and spelling errors was immensely helpful."
- 3rd year undergraduate student, Birkbeck University of London
The inclusion of audio and video chat in our online classroom serves another cohort of students who prefer to communicate verbally, for their own myriad reasons - whether that be physical ability, language barriers or pure preference.
Neurodiversity and cognitive learning barriers
Many students who use Studiosity have a range of learning and cognitive conditions or disabilities. One of our Specialist Mentors, Genevieve, shared this story with us recently:
"I have a very personal connection with neurodivergent students. When my oldest child was in grade three, he was diagnosed with high functioning autism. We had noticed some little idiosyncrasies when he was younger but these things can be explained away as age-related, maybe because of immaturity. My youngest son started school three years later and we noticed that he had a different set of challenges (mostly in reading and writing). Finally, after much back and forth with the school system, we were able to have him privately diagnosed as having dyslexia (in grade three as well)."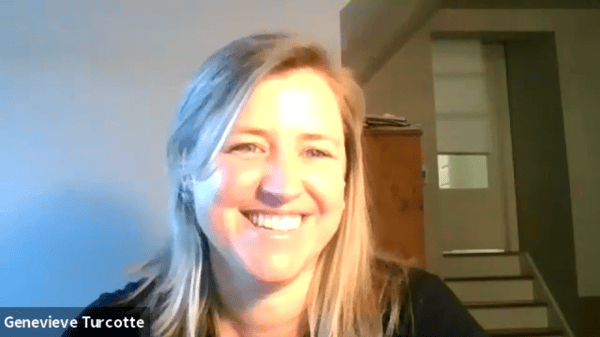 "Countless after-school appointments with occupational therapists, speech therapists, physiotherapists, tutors and private teachers later, we're working to provide our boys with the 'tricks' (or tools) that will help them learn more effectively. There is a lot of hard work that happens behind the scenes for neurodivergent kids. These kids often lack confidence, but they are hard-working, resilient and thrive when they have appropriate access to support systems. So, it really makes me feel proud when I see that Studiosity is helping our neurodivergent students as well!"
"These kids often lack confidence, but they are hard-working, resilient and thrive when they have appropriate access to support systems."
Ben, a student from AUT with autism, talked to us recently about how he uses his excellent time management skills - and Studiosity - to get A marks in his degree.
We take great pride in hearing how the Studiosity service provides an easy, safe, and stress-free environment for students to have learning outcomes in their own time, their own way.
Service design to support individual learning
Our education policy supports 'own-pace learning' set by the student. Specialists will prompt, guide, and encourage through feedback and questioning, and the student is able to work at their own pace through their issue or question. This approach promotes choice, confidence, and self determination, all of which are key for successful learning outcomes.
Knowing that you can do it, and feeling supported in your efforts to achieve your goals, are the real factors that make degrees possible, for every student.
"Thank you so much for your help I always find this platform helpful to point me in the right direction, especially seeing as it really helps me cope with my learning disability. Thank you for your help."
- Canberra Institute of Technology student, 8:33 PM
Academic writing and dyslexia
Reading and re-reading your own work can be a challenge even for the most neurotypical students. Missing words, grammatical errors or errors of clarity are costly for grades, and summative feedback can be a confidence killer, especially for those diagnosed with dyslexia who often experience feelings of inferiority and lack of confidence already (Mortimore & Crozier, 2006).
Formative feedback, on the other hand - like the kind that Studiosity provides - which allows students to improve their work and their writing skills before receiving a grade, boosts confidence and self-efficacy across the board (Yuceozsoy, 2017; Thomas, 2020; Dollinger et al, 2020).
"I have never used this service before, my goodness i wish i discovered it sooner!! Since I am dyslexic i cannot always spot my mistakes, so having a second read my work is amazing! I just wish I was able to thank the individual who read my work! (Thank you!!)"


- 1st year student, Sheffield Hallam University
The benefits of formative feedback are well-researched and proven. Timely, personalised help is also shown to have a profoundly positive impact on the outcomes of students of all backgrounds, abilities, and study modes. Read more about the proven impacts of Studiosity on our research page.
"I am so thrilled with the help from Studiosity. Being dyslexic I am very unconfident with writing and know that my grammar, punctuation and spelling are weak, not only am I getting guidance here as to what I am missing or getting wrong I am also learning so much about correct grammar and use of punctuation. This is so valuable thank you 😊"
- Postgraduate student, University of New England
It's a marathon, not a sprint
We'll always strive to keep every student in mind as we evolve our technology and service, with participation and input from students and educators. And we'll always be learning, because the needs, abilities, and preferences of the learner landscape change all the time.
Learning is never static. So neither are we.
---
References:
Mortimore, T., & Crozier, W. R. (2006). Dyslexia and difficulties with study skills in higher education. Studies in higher education
https://srhe.tandfonline.com/doi/abs/10.1080/03075070600572173#.YKD28qkzbzc
Yuceozsoy, A. (2017). Proof of Concept Projects: 2017 Update. Teche, Maquarie University
https://teche.mq.edu.au/2017/12/proof-concept-projects-2017-update/
Thomas, L. (2019) Experiences and perceptions of wellbeing and study from students at UK universities. York: Liz Thomas Associates Ltd. https://www.studiosity.com/hubfs/Studiosity/Downloads/Research/Student%20Experience%20of%20Studiosity%20and%20non%20users%20-%20Liz%20Thomas%20Associates.pdf
Dollinger, M., Cox, S., Eaton, R., Vanderlelie, J. and Ridsdale, S., (2020). Investigating the Usage and Perceptions of Third-Party Online Learning Support Services for Diverse Students. Journal of Interactive Media in Education, 2020(1), p.14. DOI: http://doi.org/10.5334/jime.555