Vangeal is a mature-aged, Nursing student at CQUniversity in Townsville, Australia, and shares her tips on how to juggle study, work and family - whilst still having fun.
Studying online at CQUniversity

They say that life isn't meant to be easy, but we can always find a way to make it manageable.

Hello, my name is Geal. I'm a full-time Nursing student, a wife, and a mother of two young adult boys. Additionally, I work about 60 hours every fortnight. Despite the demanding nature of my work schedule, I am grateful to have the opportunity to study online. This mode of learning provides me with the flexibility and autonomy to acquire knowledge and skills at my own pace, which is a tremendous advantage given my busy schedule.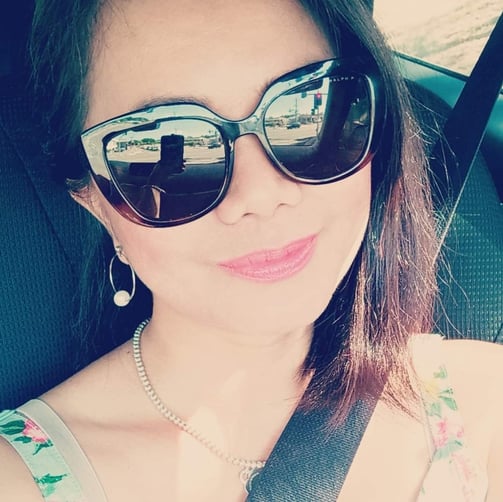 Vangeal Lewis, image provided
Starting the day at 5am
Typically, my day commences at 5am, when I rouse myself from slumber and engage in some gentle stretching exercises to get my blood flowing. While doing so, I make my cappuccino, eager for a steaming cup of the rich, stimulating beverage to greet me upon completing my morning routine. Following my stretching, I prepare myself for the day ahead, including applying makeup to help me feel confident and accentuate my natural beauty. This process usually takes around 15 minutes, after which I'm ready to head out for work. During my 15-minute commute, I listen to the tunes of my favourite artist, Michael Bublé, whose music never fails to put me in a good mood and set a positive tone for the day.

Working and housework
Once I arrive at work, I'm ready to focus my energy and attention on my job as an aged care assistant, which entails working approximately seven hours daily, nine times a fortnight. It can be challenging, but I take pride in my work and enjoy accomplishing a job well done. I usually finish work at around 2pm and then head home. After that, I like to chat with my husband about how my day went.
We often take a nap to recharge or watch TV or Netflix. Once I wake up, I begin tidying up the house and cooking our meal. Afterwards, my spouse and I enjoy spending time on our balcony, sipping on either wine or lemonade, as we take in the breathtaking sunset. This is, without a doubt, my preferred time of day.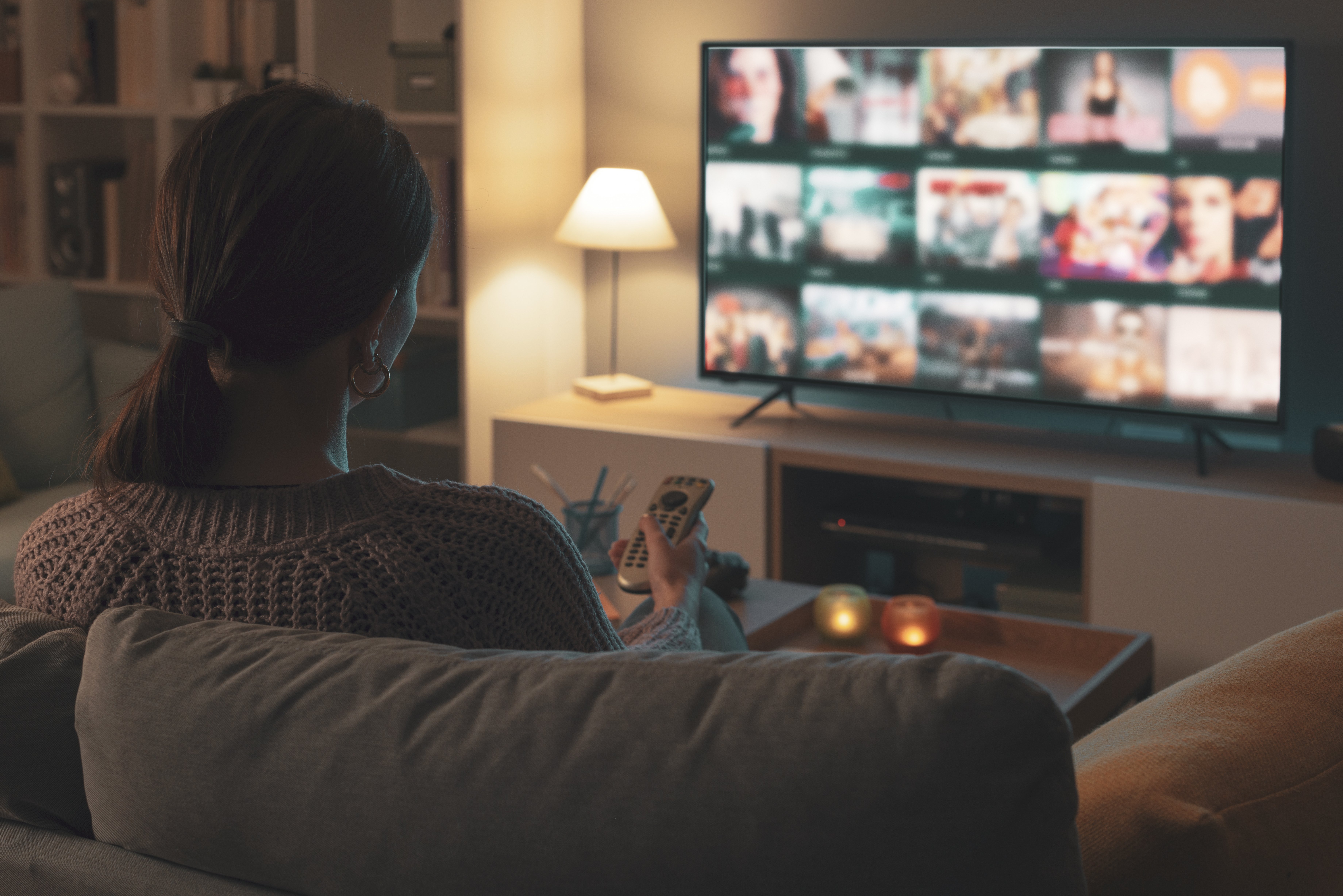 It's all about striking the right balance

Studying at night
After completing my daily tasks, I usually catch up on TV shows with my husband or talk to my family overseas. Following this, I take a shower and shift my focus towards studying. I review the lectures from that week and watch any missed lessons. I begin drafting and researching relevant articles if any essays are to be submitted. I then submit my draft to Studiosity for constructive feedback to enhance my writing skills.
Studiosity has been instrumental in helping me achieve top grades in my essay assessments. I am grateful for their support.
Once I am finished studying, I end my day by offering my prayers and expressing gratitude to God for the day's blessings.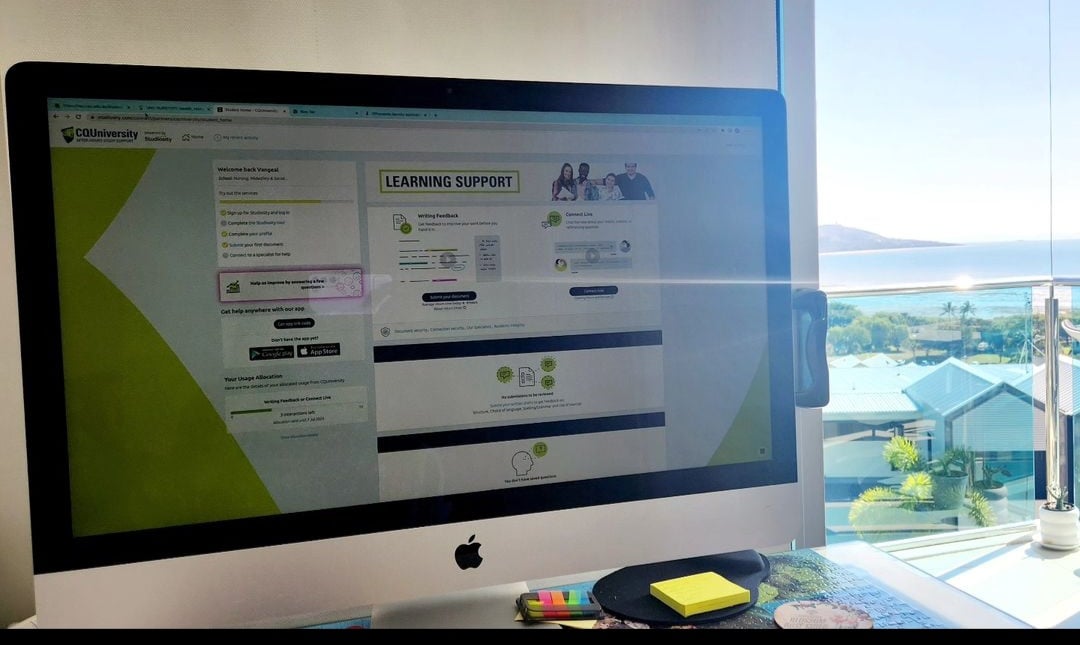 Studiosity is available anytime, 24 hours a day, image provided
Managing the juggle: time management, prioritisation and routine
Juggling work responsibilities and academic pursuits can present a challenge, but it's important to remember that it's possible to strike a balance with the right approach.
One key component of success in this regard is effective time management, which involves identifying your available time, breaking tasks down into manageable chunks, and allocating your hours strategically.
Additionally, prioritisation is crucial - it's essential to determine which tasks are most urgent or necessary and to dedicate your attention to those first.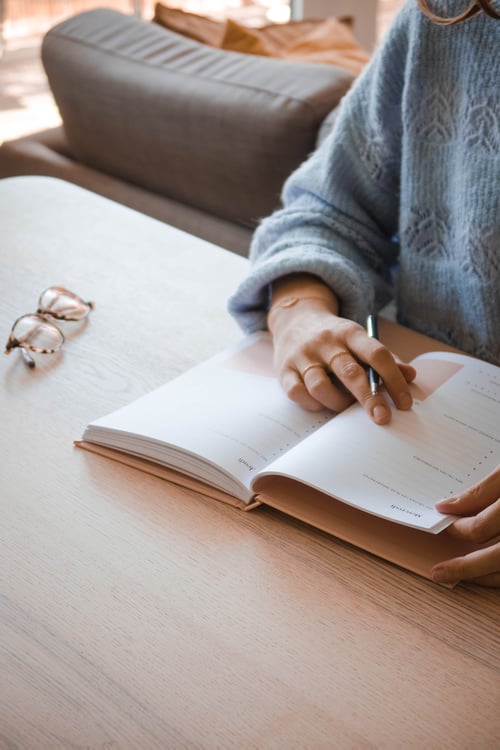 Organisation and prioritisation is key to success
Finally, sticking to a well-planned schedule can help ensure that you make the most of your available time and meet your goals in both work and studies.
With dedication and focus, you can successfully navigate the demands of both domains.
Cheers to the success of our future endeavours! Let's continue to work hard and strive for success.
Find out if your education provider offers Studiosity here.