Sir Eric Thomas talks to Julia Hartley-Brewer, presenter of talkRADIO's weekday breakfast show, about the plight of students mid pandemic and that 40% have seriously considered dropping out.
---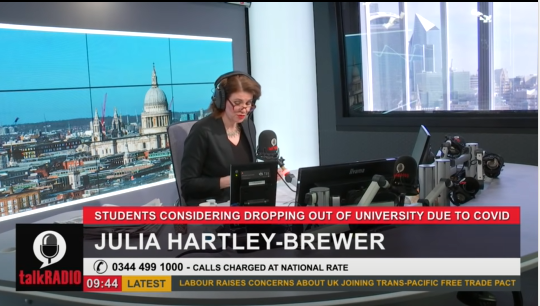 New research reveals that UK students have suffered greatly from this tumultuous year at university. The lack of study support time with academics has reduced student confidence in how well they'll do in their degree and thus they are less positive about their career prospects.
Less than half (48%) of students are optimistic about their long-term career prospects

73% feel that it will be harder to get a job upon graduating than it previously was
Sir Eric Thomas, former Vice-Chancellor of University of Bristol puts things into context at the beginning of this radio interview with talkRADIO weekly breakfast show presenter Julia Harley-Brewer "We're all very worried and very threatened. There's a general environment of that and students are no more immune to that than anybody else. The other thing about students is they have literally had their world turned upside down."
70% admitted they have poor or ok overall wellbeing

54% have felt stressed at least once a day by studying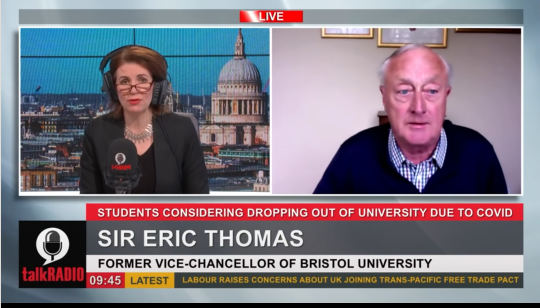 Our Wellbeing Research 2021 Report, which looks at the experiences and perceptions of wellbeing and study from more than 2,000 students at UK universities, has highlighted the impact of the pandemic on this current cohort of students. Most notably, 40% have seriously considered dropping out of university.
81% say Covid has had a negative effect on their university experience. The most likely reasons for this are:

I've had less face-to-face contact with academics (85%)

I've spent less time on campus (80%)

I've struggled to meet new people / make friends (68%)

59% of those who have felt a negative impact due to the pandemic say this is because they've struggled to get adequate support with academic work

The largest increase is in those not getting enough support when they're not in class, 27% (up from 7% in last year's report)

The most prominent study struggle is finding a quiet place to study (43%), then poor internet connection (40%)
"What we need to do is get online support really, really excellent"
As Sir Eric Thomas said "they will be asking questions of themselves both environmentally and from the experience they are having whether this is what they want to do" and that "what we need to do is get online student support really, really excellent."
Julia Hartley-Brewer's response was that we should get students back into universities as they are incredibly low risk from Covid and feels "that young people are not at risk, they should be allowed to be mixing freely."
However as Sir Eric points out "what's important to notice is that students were asking for online support long before the pandemic came along. They get more satisfaction from it, they feel more confident about their studies. Even if we brought everybody back, the need to give this support is not going to disappear".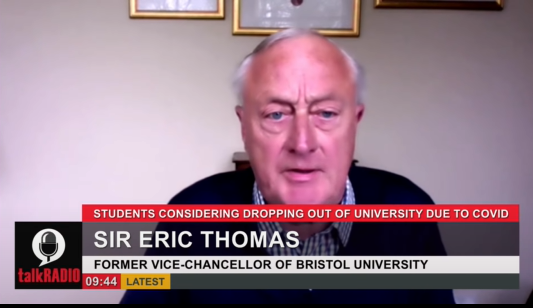 A point well made that Julia Hartley-Brewer agreed on "even if we never had a pandemic again this is still something they need."
74% hope universities will offer more out of office support services in the future

Since 2019, the number of students who have had to study all night at some point has increased by 8-percentage points
So what does the future hold? A blended learning environment, with more support outside of the traditional 9-5 university hours. You can watch the interview here.