As a mature-aged online student, studying from remote central west Queensland, with three small children, uni definitely hasn't always been a breeze.
When I first started studying at home, I'd have coffee and cake, I'd stay in my PJs all day and not really follow a routine, then I would blink and it would be 5pm: witching hour for the kids, and I'd realise I had done nothing... all day!!
Studying online can definitely be scary. Today, the tables have turned and I've gone from teacher's aide to mentoring our teachers at school on delivering education in an online setting, for next term.
Below are my best quick tips to getting your online study done, and doing it well!
Get a great diary and plan. You need to make sure you set yourself specific time every day/week to keep on top of your study. The worst thing you can do is fall behind, it just causes extra stress.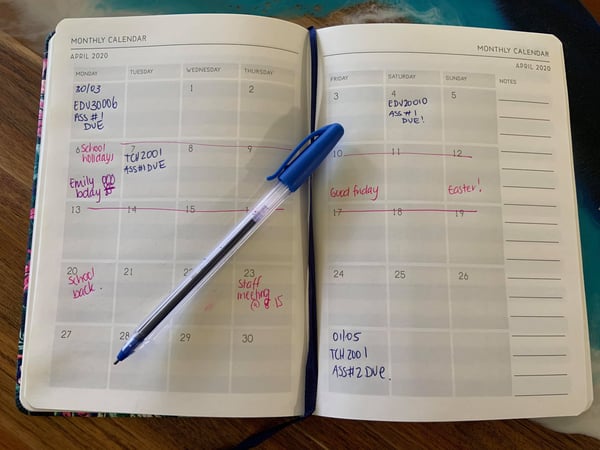 Manage your time efficiently. Whether you're straight out of school, a mature-aged student or a mum or dad, managing your time efficiently is the most important thing. Uni life is important, but so is your normal life. You need to make sure you have a balance between study and regular life.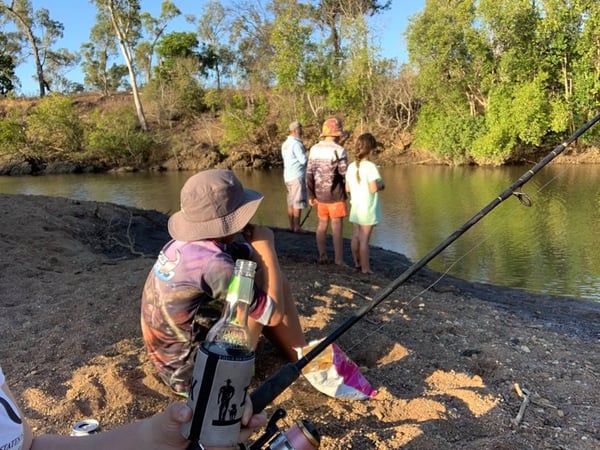 Family time fishing
Use the facilities the uni offers you. As an online student, I love being able to use Studiosity to check through my assignments. It provides feedback from real specialists that you can build on, to make your assignments the best they can possibly be. Plus, it's free for many students, so it's the perfect tool to use when you need personalised study help, at any time.
Drink lots of water. This one is just good sense, but having a water bottle near your study space is essential.
Stress less. It's easier said than done, but no one works to the best of their ability when they are stressed! Stress less by following steps 1-4 above. Manage your time efficiently and make the most of the services the uni is offering you.
Studying online can be lonely. You don't have anyone to bounce ideas off, and if you are like me and work during the day you can't attend many online lectures live. It's so hard to expand your circle when you're studying online, but you can bet there are others feeling the same as you. Find them, make a FB group chat and keep in touch with them. You don't need to do it alone. The more you engage, the more you will get out of this experience.
Study hard. University isn't meant to be easy, study hard and do your best. There is nothing more rewarding than getting that final grade that reflects the mammoth effort you've undertaken.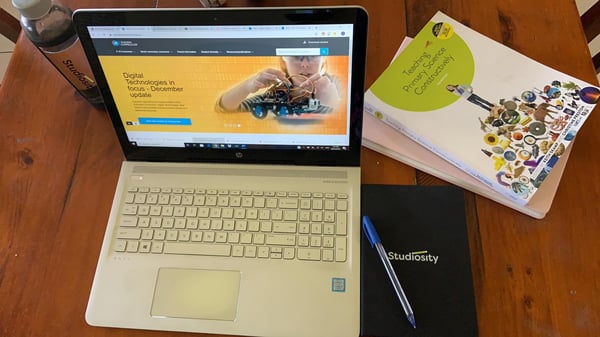 Don't be afraid to ask for help. Not sure how your assignment is looking? Email your lecturer, or send it to Studiosity. Same goes if you don't understand your task. Not coping with your workload? Ring your student support services. I learnt early on that the course coordinator and lecturers are people as well! They understand how hard it is and they are there to support you. Email or ring them and ask them for help.
Make time to waste time. Give yourself time to refresh your mind – even if it's just a half an hour run, spend time in nature, a soak in the bath or a coffee in your local coffee shop.
Spending some downtime in nature

Google and Google scholar will save your life.

Have a plan – but don't stick to it rigorously. Be flexible! I map out my week on a Sunday, but if one of my kids gets sick, or we have to drive the 2.5 hrs drive into town for any reason I need to be flexible. I've even taken my laptop to my kid's sporting events and sat and done my work there, if I needed to catch up. Being flexible is important because unexpected things always come up.

DO NOT LEAVE YOUR ASSIGNMENTS UNTIL THE LAST MINUTE!!!! This is so important!!!! Don't do it! It's not worth it!

Treat yourself once you have finished each semester. If you have smashed it out of the park celebrate that! If you haven't had a great semester, dust yourself off, don't dwell on it and refocus your mindset for the next semester. Treat yourself – even if it's just binge watching something on Netflix, give your mind and body a break.

Most importantly, enjoy the experience! It's hard but it's worth it. Thousands of people graduate uni each year – they can all do it, and so can you.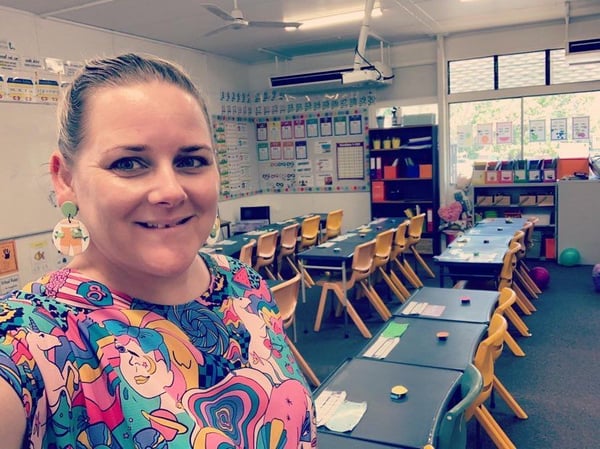 Tegan Sutton is currently in the middle of her Bachelor of Education (Primary/Early Childhood) degree, studying online and fitting it around her busy work and family life. You can read her thoughts on why she wants to become a teacher, here.