"G'day, it's Bill Lawry calling" I announced in my broadest Aussie accent to the switchboard operator at Old Trafford. "Be a love and put me through to the commentary box. I need to catch up with Richie."
It was 1993 and the first day of the Ashes Series, which I'd spent with compatriots on a couch in London watching the cricket on TV and marvelling that 'our Richie' was as much the big kahuna on the BBC as he was on Channel Nine back home.
At the height of his powers, Richie's observations of the day's play had been a menagerie of astute insights and obscure historical anecdotes, accompanied by the occasional withering assessment of England's bowling attack. The latter were delivered virtually dead-pan, eliciting delighted howls of laughter from his fans crowded around the television in Tooting Broadway.
"He's absolutely on fire" observed one viewer. "Definitely taking it to the next level" said another. "We should give him a call" offered a third.
Which is how I found myself impersonating Richie's old friend Bill and apparently doing a decent job of out-foxing the slightly flustered and eager to please switchboard operator at Old Trafford.
"I'm very sorry Mr Lawry, but I don't have a direct line to the commentary box. I can run over there on my break and give Mr Benaud a message though if that would help?"
"Thanks love" I said continuing in my my best Bill "Just make sure you give it to him directly and ask him to call me on this number right away".
(Image: mirror.co.uk)
With the wheels now in motion, the Tooting discussion now turned to the likelihood of Richie seeing through the ruse and promptly depositing the message from "Bill" in the nearest bin. And then the phone rang.
"Mr Lawry?" Said the familiar voice. "Sorry Richie, it's not Bill" I replied "We're just a bunch of Aussie lads in London watching the cricket and we wanted to let you know what a superb job you've been doing. Really super stuff".
A bashful pause was followed by "Aahh gee. Thanks very much. Wasn't too over the top?" which was almost drowned out by the hoots of admiration from the great man's London fan-base.
"Not at all Richie. You're bringing the game alive - could be your best call yet. Sorry we had to pull your leg a little to get the message through" I responded whilst urgently signaling for quiet.
"Ha ha, that's alright fellas - you really got me a good one. Well you boys keep enjoying the cricket, anything could happen in this match so stay tuned."
What a legend. I wouldn't have blamed him for being a little miffed by the ruse but instead the unflappable Mr Benaud once again demonstrated his humility and love of all things cricket, including the game's sometimes errant followers.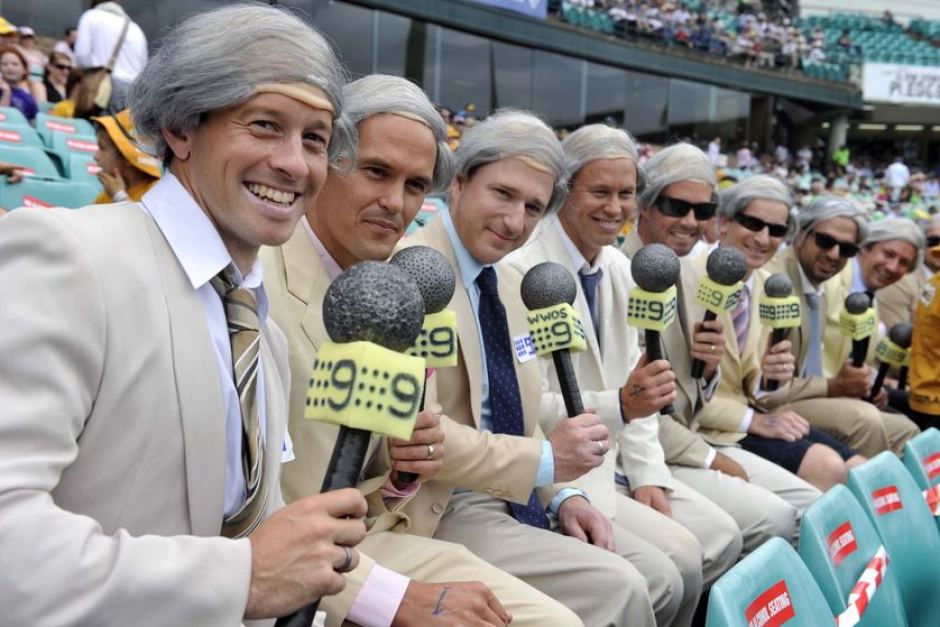 (Image: abc.net.au)
So much has been said during recent days about the life and legacy of Richie Benaud which offer valuable lessons for students of both cricket and life. Here are my top five.
1. Manners maketh man.
Unfailingly polite, Richie garnered enormous respect by giving it to all.


2. Continuous improvement.
Even at the top of his game, Richie was always seeking to improve through feedback.


3. Humility trumps braggadocio.
Accomplishments speak for themselves, the accomplished needn't bother.


4. Lead by example.
On the field and off, Richie didn't just describe the way forward, he showed us.


5. Substance over form.
When you wear a beige sports coat you'd better have something interesting to say, and he always did.

Vale Richie Benaud.
Studiosity is an online study help service, connecting Australia's best and brightest educators to students during homework time. Sign up now to see how it works.