We hear from students constantly, with hundreds of comments about our service pouring in every night. Internally among our staff, we share our favourite comments around the office in a weekly email we call 'Feel Good Friday'. This is because hearing the relief, gratitude and sometimes pure joy that comes out in students' comments after a Studiosity session, or after receiving their feedback - well, that's the reason we come to work every day and do what we do.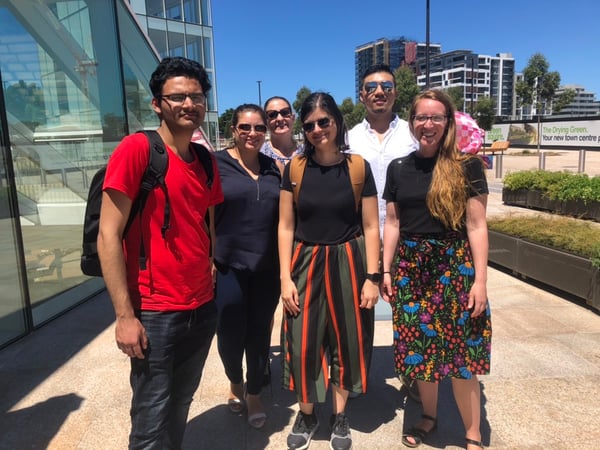 L-R: Aakib, Maria, Naomi, Mona, Dean & Evelyn
We all know that studying is hard, and requires a lot of physical and emotional investment from students. There are so many different feelings and mental states that they go through every day as a normal part of progressing through their degree.
We wanted to help amplify those 'student voices', so that more people in the wider higher education sector, as well as other students, could hear about those study highs and lows.
"After using Studiosity, I feel actually more confident."
So we invited a small, mixed group of students from different universities, backgrounds and study modes to come together to talk about their experience with university, the challenges they face and how 24/7 study support helps them.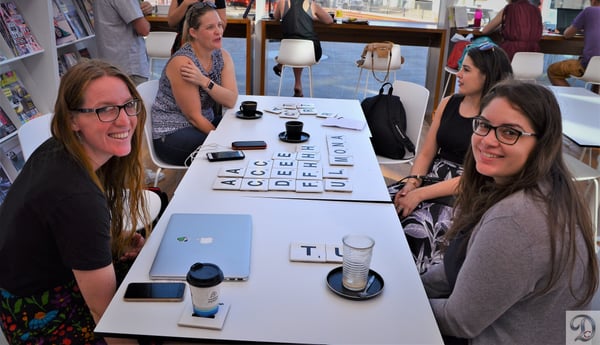 Photo by Discover Canberra
Mona and I met the students at the new Green Square Library, a fantastic building near central Sydney and we got to chatting before our videographer set up his equipment. Seven students in total from Macquarie University, Western Sydney University, the University of Canberra and Torrens University came along to share their thoughts with us. One even caught the midnight bus up from Canberra to be a part of it!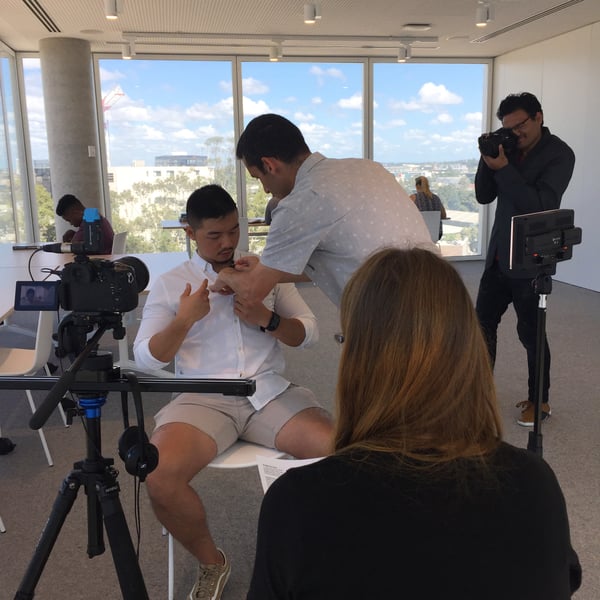 Each student told their story so naturally on camera. I interviewed them about uni life, the things they struggle with and how Studiosity has helped them get through various challenges.
"Having 24/7 support really helps me, when my hours are constantly all over the place."
Some were studying full time, and appreciated the way it helps them get through their uni work quicker - some were studying part time while also working, so loved the flexibility of having support there, online, 24/7. Some were changing careers a little later in their life, and have to juggle family and other commitments around their studies. Some were international students, dealing with all the challenges a new country and new language brings, on top of all their uni work.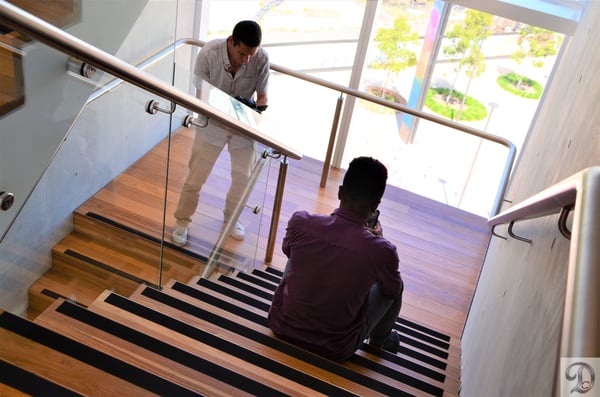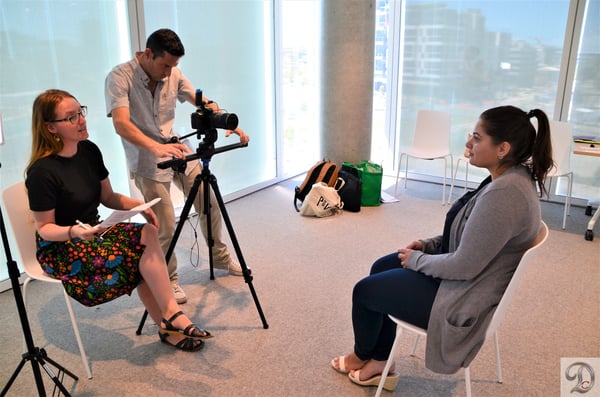 Photos by Discover Canberra.
All the students were so warm, friendly and grateful to us - not just to be a part of our video shoot, but also for the Studiosity service itself! I know I speak for both Mona and myself when I say we were deeply touched by their enthusiasm, authenticity and, let's face it, bravery to speak so candidly in front of a camera about their experiences.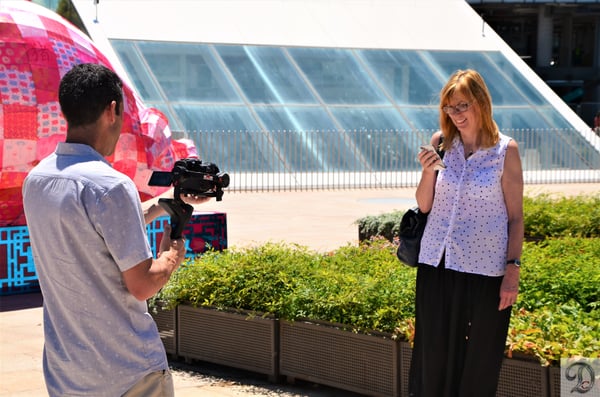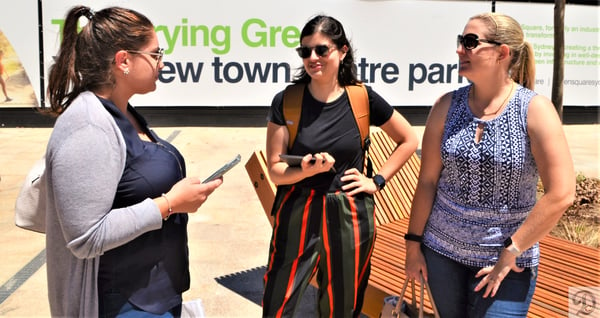 Photos by Discover Canberra.
And now we can share their video far and wide so everyone can hear about how different types of students have different challenges, but with the right support at the right time, every student has a chance to succeed.
Watch the final video below:
The final result! Watch students talking about how Studiosity helps them study.