"It's the thought that counts"? When real outcomes are important - just ask a teacher - then simply delivering something with good intent (a textbook, a library card, support support, lecture notes) is no where near the real indicator of success. Maybe that's why the Technology Acceptance Model is seeing a resurgence in higher education as pressure mounts to deliver quality student experiences.
EdTech comes and goes, but value is only delivered when millions of students deliberately and actively use a service (and want to come back). The risk in education is when the perceived value is in the invoice paid (easier and faster box-ticking).
That's why it's good news that the current trend in higher education is for leaders to critically look at student support investments for what they can deliver for the student experience, satisfaction, and success.


So what is the TAM?
If you think something is easy to use, and you think something is useful, you'll use it. The Technology Acceptance Model (TAM) underpins a standard discussion at the heart of every industry and service - the user experience (UX).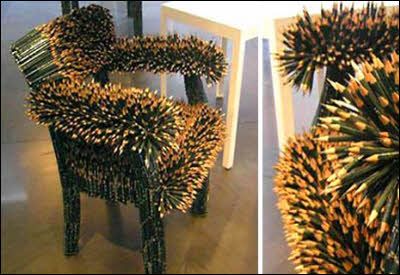 If student services are uncomfortable to use, students won't use them. (And when you invest in support that no one wants to use, it can quickly get uncomfortable.) Source: londonartportfolio.com
Fred Davis, at the University of Minnesota in 1989, started to think about the the rise of computers, computer programs, and successful adoption. Davis and fellow researcher Viswanath Venkatesh then extended the theory into TAM2, and there is now a TAM3 in the works, to take into account trust and security.
Why does it matter?
It's important that technology is perceived to be easy to use, and perceived to be useful, because the model shows - behaviourally - people are more likely to use that technology. Like a gym membership, it's only through actual use and repeat use that you see a return.
Technology acceptance in education
The higher education sector is growing, generating $36 billion for Australia in 2019. That kind of growth doesn't come without stress. For some universities, the response has been to pursue efficiency, scale, and accountability, and competitive advantage, all while re-focusing on quality learning delivery for students.
At worst, the stress of extreme sector growth has led others to box-ticking; after all, "online services do scale well. Tick. So if we roll out a service to students, job done, right? Tick."
Except, student support that is hard to use and doesn't get used is both a waste of money and - most catastrophically - leaves those generations of students no better off - or worse off than peers elsewhere.
This is what TAM for EdTech should look like
As a student or as an educator, you want any education service to have a high technology acceptance in order for the promises of critical outcomes to be fulfilled: learning, confidence, progression, and satisfaction.
Later iterations of TAM also suggested that external factors, including the user's perceived self-efficacy have an impact as well.
Which is why Western Sydney University's (2017) observations are even more interesting, because Dr Lee and Dr Hanham tested self-efficacy in their variant of the Technology Acceptance Model, to find:
"The direct, positive relationship between the perceived usefulness of the [Studiosity] service and academic self- efficacy is important. Our analysis suggests that this online tutoring service is an important instructional aid for improving students' academic confidence which in turn, can contribute to improvements in academic achievement."
Studiosity's TAM results (Lee and Hanham, 2017):
1. Perceived Usefulness of Studiosity had a direct positive relationship with Academic Self-Efficacy. The higher the students rated the perceived usefulness of Studiosity as reflected in assignment structuring, completion, and understanding, the more confidence students were likely to have in their
academic capabilities.
2. Perceived Ease of Use of Studiosity predicted Academic Self-Efficacy. The easier students found using Studiosity, the more likely they were to have confidence in their academic capabilities.
3. Academic self-efficacy predicted students self-reported grades. The more self-efficacious students were in their academic skills, the higher the academic grade the students were likely to report in the unit of study (subject) for which they had used the Studiosity service.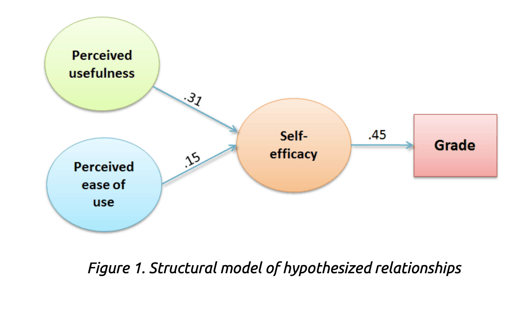 How does engagement with student support build real-world outcomes?
While there are many contributing factors influencing a student's academic success, university studies consistently observe positive outcomes for progress rate, retention rate, and GPA from Studiosity use that correlate with other research nationally.
For example: 15% higher course average amongst users (ECU, 2015); 26% higher average GPA (James Cook University, 2017); 22.22% less unit failure (CQUni, 2019); 15% higher marks (Swinburne Online, 2019); Studiosity users were 44% more likely to stay enrolled (La Trobe University, 2019).
Quality control, online staff professional development and care, reporting, constant technology development and investment, educator feedback, consultation with academic advisors, and more, all ensure that real learning outcomes can be delivered ethically and successfully.
It's the combination of an exceptional student experience and high technology acceptance that ensures students get there in the first place, and then want to come back.
In short: Demand more from the services you are paying for
What is the technology acceptance measure for your student services?
Do the student satisfaction ratings reflect well on your university or institute?
What evidence is there of ongoing investment in the technology?
Is it a seamless experience for your students to engage and return to the support?
And importantly, what do students say in qualitative feedback?
Thank you so much for your feedback. Your kind words of encouragement go a long way when it's mentally taxing. This is an amazing service. - 1st year Undergraduate and Studiosity user, Charles Sturt University, 10 October 2019
For students' wellbeing, institutional success, and in the country's economic interest, the outcomes of student support deserve a closer look.