When it comes to getting help with an essay, many students don't really know where to turn.
Especially for ESL students, or if you're returning to study after many years - confidence in academic writing does not come easily.
If you're lucky enough you might have peers, family members, or teachers who can provide a 'second set of eyes', but what can you do when that's not an option, or when you want more external, professional help?There are a number of free tools available to help make your essay the best it can be, from spelling and grammar checkers through to more comprehensive feedback.
We ran a mock essay through MS Word, Grammarly, Turnitin and Studiosity Writing Feedback to see the strengths and benefits of each.
1. MS Word Spell Check
It's always a good place to start. And Microsoft is releasing even more AI-driven capability within its software, in an upcoming 'Editor' feature (already available for Office 365 customers).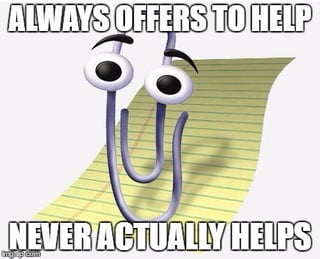 Microsoft Word has come a long way since the days of Mr Clippy
Even the most basic spell-checker works well: we have all experienced the saving grace of the red squiggly line under a typo, or the blue alert for a double-spacing misdemeanour.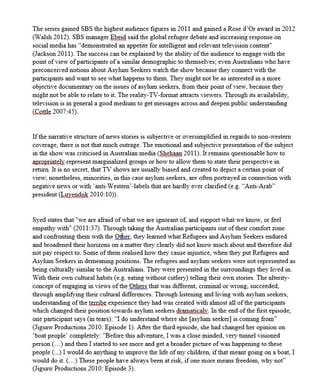 Indeed, MS Word picked up a few typos and unnecessarily capitalised words in my sample essay.
All well and good, but I do want some more in-depth help to set my mind at ease that the essay is actually my best work, before handing it in.
2. Grammarly
Grammarly has been around for a while, gaining prominence both in workplaces and among students. It can kind of act like the spell-checker that follows you around the web: as a browser plug-in, it alerts you to spelling and grammar errors in real-time, as you type them, in emails, blog posts, forum comments, or wherever you're writing.
You can also paste blocks of text into their web app for checking. The free version highlights only a limited number of mistakes or corrections (10 in my 543 word essay), with their Premium version promising 'specialty checking' - in my case, intriguingly identifying 21 additional writing issues.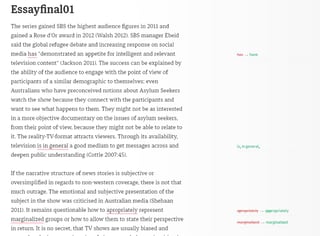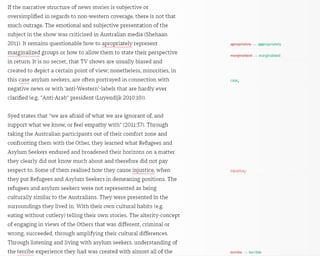 You can expand the suggestions to read more about why each mistake is incorrect. And thankfully, they do have a British-English setting you can select (though you must manually find and change it, because All Settings Default To American), to avoid being called up on simple words like 'realise'.
The Premium version also touts useful features like a plagiarism-checker, genre-specific writing tips and vocabulary enhancement, which may just be a fancy way of saying thesaurus?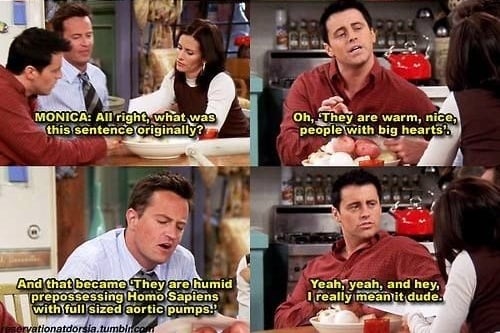 Note: we do not recommend using a thesaurus to sound smart.
Ultimately, Grammarly is a robust spelling and grammar checker. It picks up on deeper nuances of grammatical errors than a standard spell-check, with a comprehensive and useful suite of additional tools available for paying users. Be wary of accepting every suggestion, though - a few of mine weren't correct, in context.
3. Turnitin
Most Australian universities provide the 'Turnitin' service for their staff and students for its 'originality check' feature, to prevent plagiarism. It also includes a mechanism for receiving feedback from your lecturer, but this is only accessible after you have handed your essay in.
Your lecturer can write in-line feedback, highlight problematic areas of your text and provide their commentary alongside the document, for future reference. That way, you can look back at your previous papers to ensure you're not repeating past mistakes.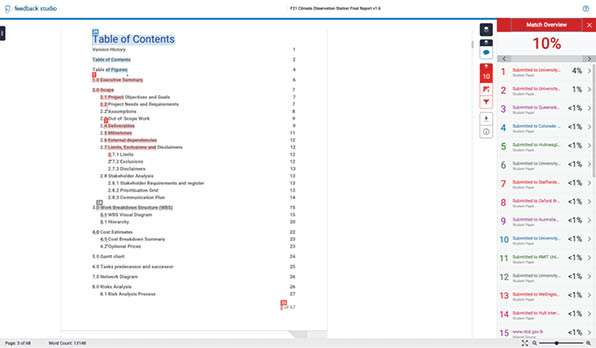 Turnitin text analysis
Useful, although perhaps not when it comes to your first ever essay at uni.
4. Studiosity Writing Feedback
I submitted the same essay through our Studiosity Writing Feedback service.
The Writing Feedback service promises your file back within 24 hours, though in this instance I received a notification that the document was ready in under 40 minutes.
The feedback summary from the English Specialist was over 300 words, including comprehensive commentary and recommendations on the structure, language choice, spelling and grammar as well as the Specialist's overall thoughts on the piece.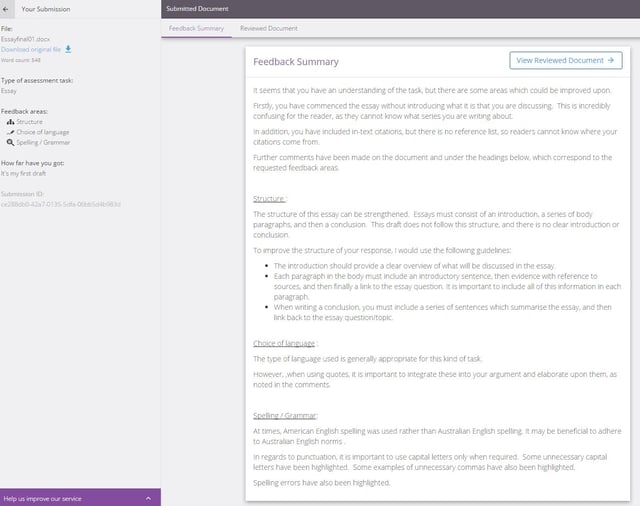 The specialist wrote over 300 words in their feedback summary alone.
There were also 12 in-line comments highlighted throughout the document, marking up things like unnecessary capital letters or American spelling, and more considered things like where an example was provided and it wasn't clear how it directly linked to the piece. A level of depth and comprehension of the text that only a real human being can produce (noticing even the blatant lack of proper introductory context for the essay, among other things).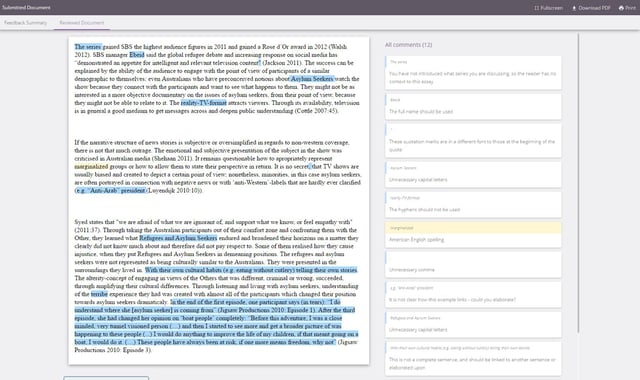 The specialist's diverse in-line comments
Studiosity's Writing Feedback isn't a 'proofreading' or 'checking' service, and that's why the specialists won't highlight every spelling mistake or grammatical discrepancy - for that, you can also use Grammarly or MS Word (or both).
What the Writing Feedback service offers is professional, personalised and timely feedback for each individual student, critically examining your specific writing strengths and weaknesses within your draft.
The specialist will provide prompts and guidance on where you could improve or reconsider your work, and they'll identify where you're repeating spelling or grammar or referencing mistakes.
"I liked the idea of the general overall feedback and then the small minor feedback details on the side! The feedback provided, gives me the extra motivation to keep going and make sure I'm on the right track"
- Federation University student
Students at our partner universities and schools receive this service for free. Check if you have free access here.
Do you use any other free tools to make your essays and writing better?