Teaching can be a tough and fairly thankless job, so we wanted to take the opportunity today, as National Teachers' Day, to celebrate and honour teachers everywhere for the work they do (and have done).
Everyone remembers that one standout teacher - the person who had more influence on you than anyone else. We probably never thanked them properly, let's be honest.
So today, we send these messages out into the world. Teachers, know that you are, and always will be appreciated!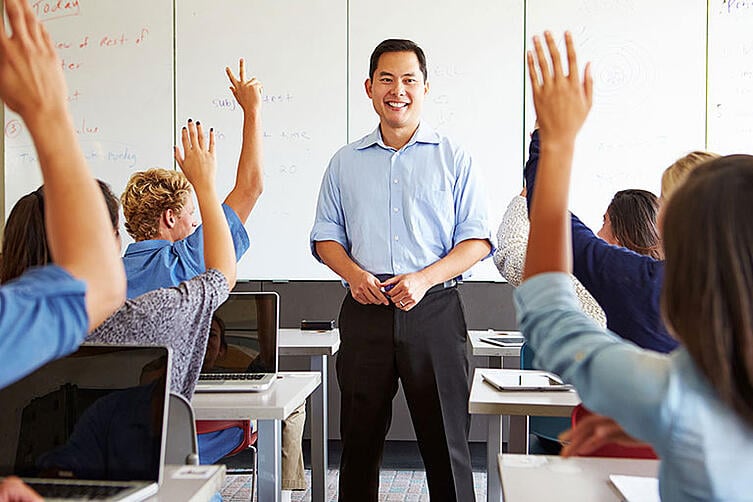 Here's what some of us here in the office would tell our favourite teacher if we saw them now.
"I would say to my favourite teacher, who was called Lovemore Nyatanga (I kid you not), that his belief in me never wavered and his encouragement enabled me to achieve academically something that was way beyond anything I ever considered. He was an absolute legend and without his guidance and support, I think my life would have been very different!" ~ Lesley Halliday
"You told us great stories and only now do I realise you were equipping me for life." ~ Gerard Benn
"I want to say to my favourite teacher was the one who 'made us' watch The Fifth Element in Geography class, but I'd actually need to thank the teacher who taught us something: Mrs Oesterle, my English teacher for the first two years of high school in Germany, who even got the naughty class clowns to learn some vocabulary. If I met her now, I would say thanks for making learning a new language fun, for bringing all the stories we read to life, for explaining grammar rules over and over again until everybody understood, and for laying the groundwork for me to be able to communicate so well in a language that's not my mother tongue. Although she got very angry quickly, she made us realise how much you can achieve when you just work hard. And I'm really grateful for that." ~ Mona Pradella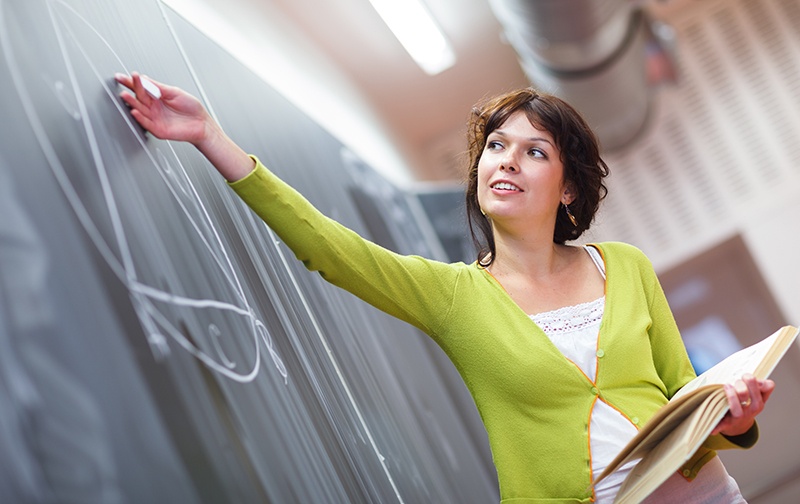 "I still remember how you made learning magic, and how you taught us so many 'extra-curricular' things, like why smoking is disgusting, and how to get a tan, or the joy of reading a book just for fun. And that there's nothing wrong with competitiveness, but sportsmanship is more important. Thanks for showing us that teachers can also be fun, funny and light-hearted. :)" ~ Evelyn Levisohn
"Mrs Boyle was my year 11/12 Physics teacher. I'd love her to know what an inspirational figure she was to the few female STEM students in our senior years. She was the perfect teacher: inspiring, intelligent, funny and cool. I reluctantly took Physics instead of French or Art and I can't say I excelled at the subject, but I loved the classes because of her. Plus she was married to my second-favourite teacher, Mr Boyle, who taught me Biology - and who looked like Major Dad." ~ Caroline Halliday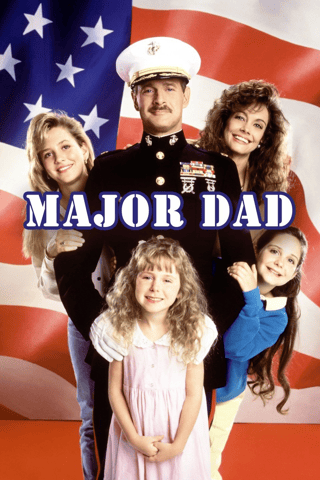 "To Ms Bass in Year 12 English. I've always been good at it, but you showed me how to really love writing, and I still do today. Thankyou." ~ Adrian Valacos

"I was a bit of a nerd, so I had a few favourite teachers. But to all of them, I'd say thank you so much for all the work you did to support me through the ups and downs of high school. You worked tirelessly, and often outside of hours, to go above and beyond to support my learning and prepare me for the outside world. You believed in me and gave me the confidence to do what I love, and I will be forever grateful." ~ Sophia Gardner



"Dear Mrs James,
I remember I was once in your class with a student we were billeting who was visiting from Japan. I was helping her complete a find-a-word you gave her. After class you pulled me aside and told me that I was so kind and patient with her and seeing me like this with her made you believe that one day I am going to make a positive impact on people's lives. I think of this moment often, I don't think I will ever forget it and I doubt you knew at the time how much this statement would drive me and help me believe in myself. I can't say I am still as kind or a patient as I was back then but I am proud to say that I feel that by working for Studiosity I feel I am making a difference, just like you predicted." ~ Nadia Sundstrom

"To Jude Ryan: Your encouragement and support for all students, both emotionally and academically was inspirational. The after hours study sessions at your home were indicative of the wonderful teacher you are." ~ Lisa Dart