UTS student Hyunmin Lee is not one to shy away from study. Whilst living in his home country of South Korea he gained his PhD in Educational Technology, as well as a Degree in Music and a Master's in Music Education (not to mention he is also an opera singer!). He has just graduated from Technology Practice at UTS College, and is now studying a Masters of Data Analytics - yet still took time out to kindly share some of his insights and tips as an international student studying in Australia.
Studying at UTS
My name is Hyunmin Lee from South Korea. I studied technology practice in a Pre-Master's course at UTS College and now I am currently studying data analytics in a Master's course at UTS.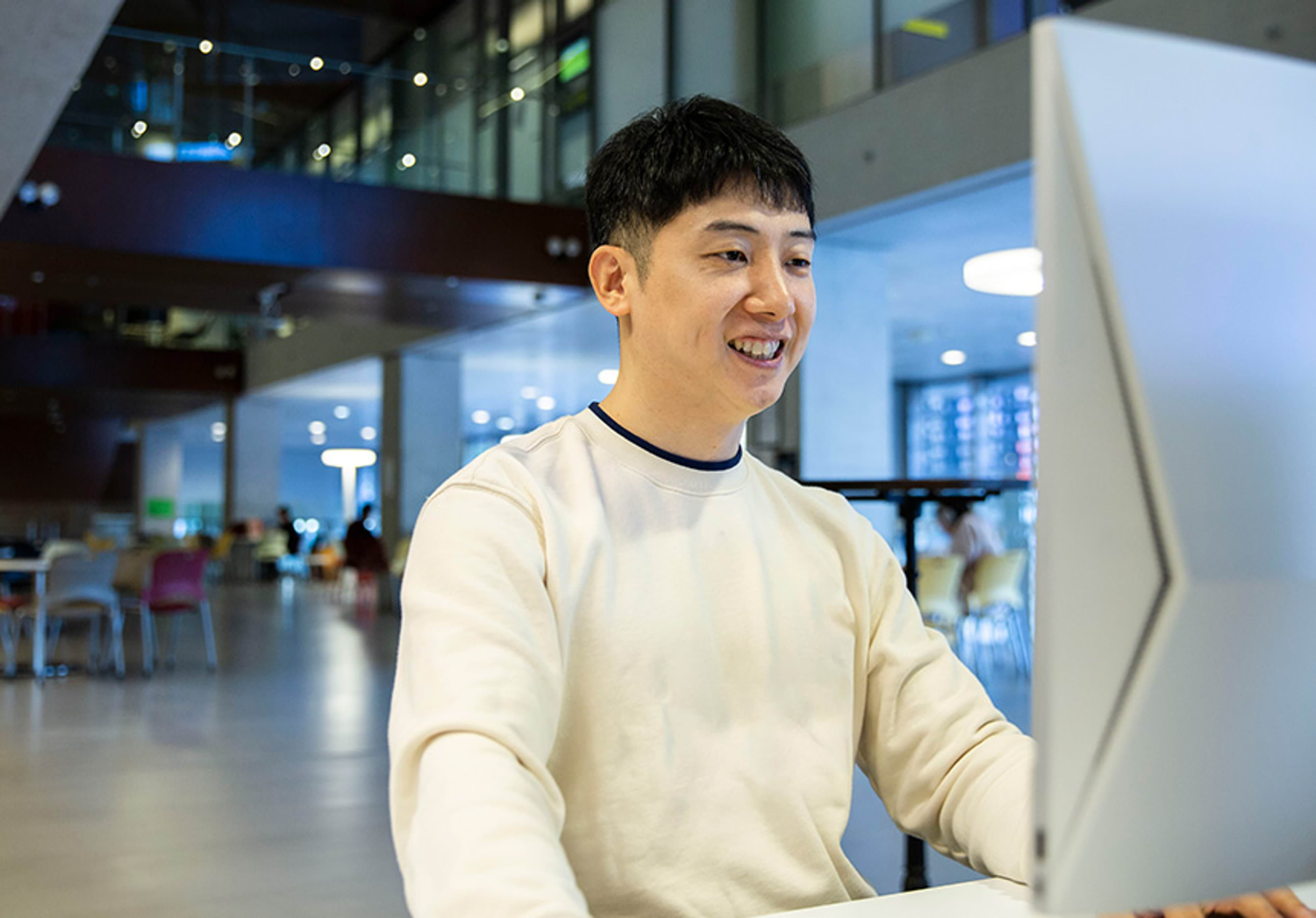 Photo credit: UTS College website
As it is known, UTS is the best university among young universities in Australia. Indeed, UTS has constructed very practical curriculums and teaching methodologies based on Problem-Based Learning (PBL). These progressive teaching and learning systems allow students to experience self-directed learning.
What I loved about the course
There were a lot of assignments to do in each course during my time at UTS College. Of course, those were very challenging and stressful elements for me. However, every assignment was organically connected with each other to foster students to achieve learning objectives. Practically, thanks to this experience, I could take the opportunity to expand my skills and knowledge.
The language barrier challenge
The biggest challenge so far has been the language barrier. I have never lived in an English-speaking country, and my age is relatively higher than other classmates. Furthermore, as per related studies, Korean is one of the furthest languages from English. In particular, academic writing in English required me to shift paradigms from the Korean style, such as the structure of paragraphs, the way to develop an argument, and so on.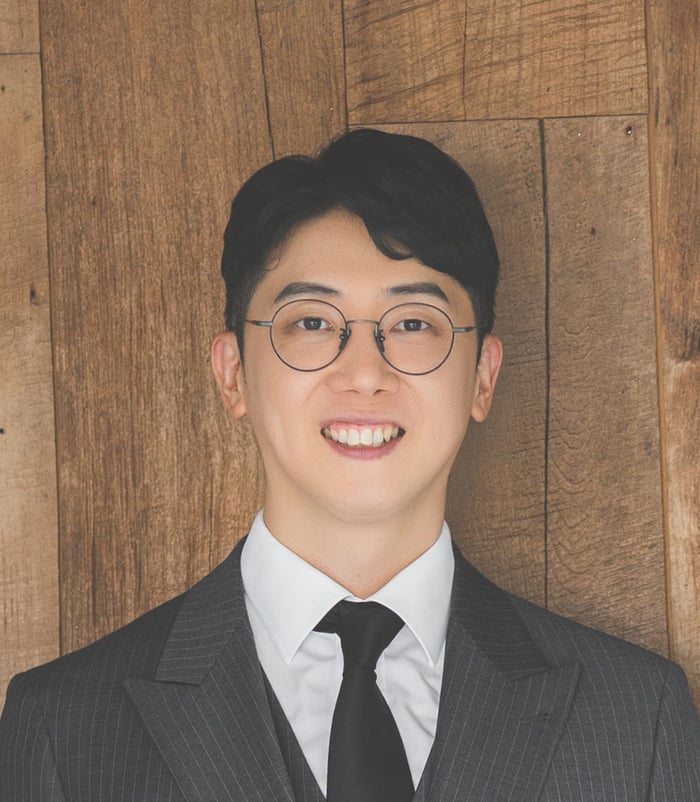 Photo: provided
'Studiosity was like a saviour'
UTS College provides Studiosity in its Canvas. Every student can easily connect to Studiosity. Also, teachers in academic English subjects strongly recommended that students take advantage of it. Personally, Studiosity was like a saviour that helped me survive in my academic journey.
Personally, Studiosity was like a saviour that helped me survive in my academic journey.
When it comes to academic writing, the most difficult thing was to change my existing concept in terms of language. From my perspective, studying a language should inevitably be accompanied by understanding its culture. In this context, Studiosity provides not only linguistic feedback but also various cultural experiences to users. By supporting detailed feedback with background descriptions of academic writing terms, I was able to comprehend the key principles that make English work and the characteristics of English-speaking culture.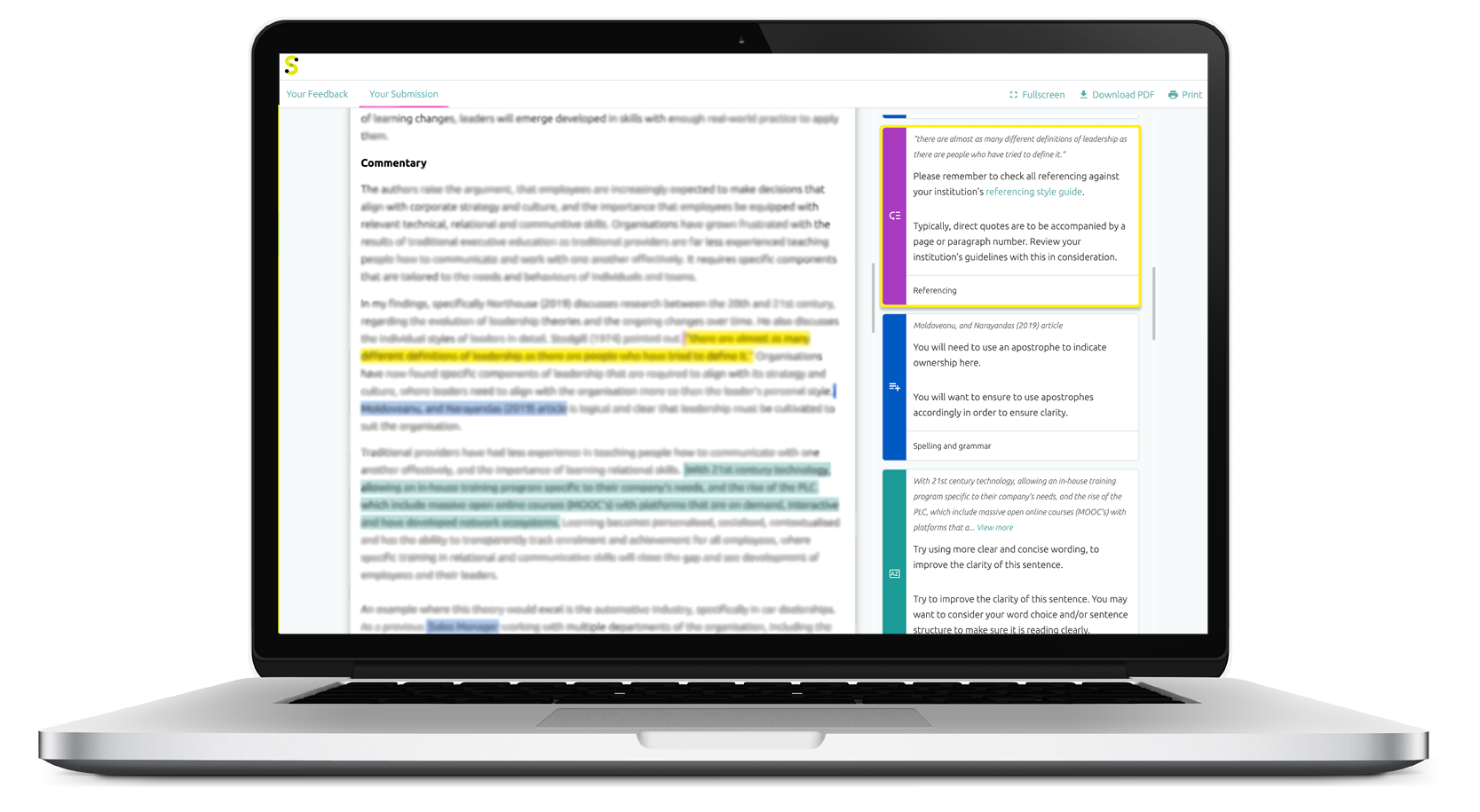 When I started studying in the Pre-Master's course, generative Artificial Intelligence (AI) services, such as ChatGPT, and Bing, didn't exist in the world yet. However, such cutting-edge technologies are transforming the world, incomparable to the past. In fact, a majority of universities are struggling with how far should students be allowed to use AI, especially in their academic writing tasks. In my opinion, similar to online classes that have replaced face-to-face ones, the application of AI to academic courses will become a natural activity in classrooms. I strongly believe that Studiosity will have more advantages in the era of AI. This is because Studiosity provides a holistic service that considers each student's specific needs.


My advice: Be brave
As I did, you may be struggling with pressures, anxiety, and nervousness due to English language barriers. I'm also still fighting it now. But let's imagine what we could expect when this journey is over. When that time comes, this moment will be remembered as the most brilliant moment in our lives. So, enjoy it and be brave!
Find out if your education provider offers Studiosity here.