Halfway through the Australian university year, many students are feeling the stress of returning to campus and their regular study routines after a disrupted 2020.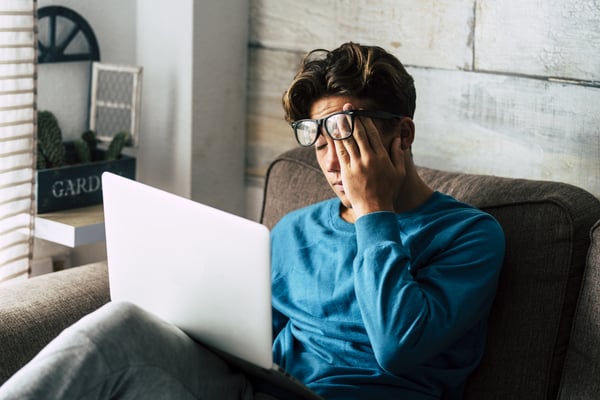 38% of students feel stressed due to their studies at least once a day.
New research we commissioned has revealed that 38% of students feel stressed due to their studies at least once a day.
Delving deeper into the data, a further 40% of respondents stated they stress about their studies every week, and only 1% of students said they didn't ever feel anxious about studying. Across the board, female students are more likely to be worried about their studies on a weekly basis (27% versus 17% from their male counterparts). Students from Tasmania, New South Wales, and Western Australia have the highest stress levels, while South Australians recorded the lowest levels of concern when it came to their coursework.
Interestingly, this result is similar to the 2019 National Student Survey, which reported that 39% of students felt stressed due to their studies at least once a day, and 37% stated this happened on a weekly basis.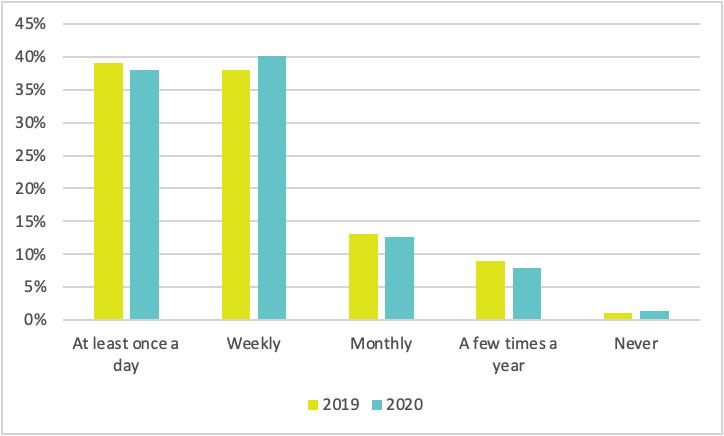 YoY comparison, it appears 2020's additional pressures made very little difference to student stress
The leading factors that lead to students feeling stressed are not having ample time to prepare for exams and assessments (28%), the course load (21.9%) and trying to make study fit around work and social commitments (21.6%).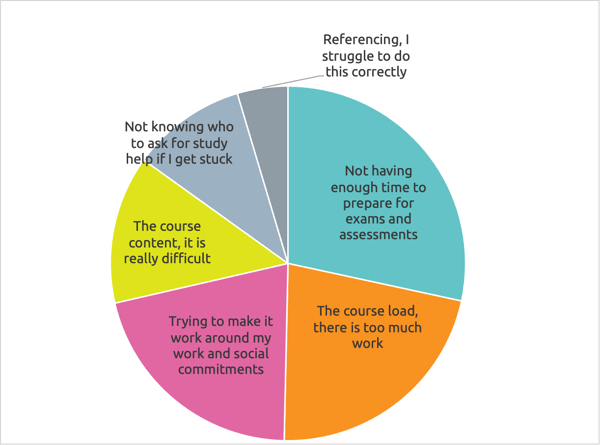 Reasons students gave for their stress around study
Dr Guy Curtis, Senior Lecturer in Applied Psychology at the University of Western Australia says, "It is more common for students to know about - and talk about - mental health, and ill-health, in 2021. Therefore, many students already know that eating well, exercising, and getting enough sleep will make them feel less stressed, but there are a range of other tools and techniques to reduce study-related anxiety, both from an applied psychological standpoint, as well as techniques I have seen work first-hand amongst my own students."
Students need to be aware of, and use, support services available at their institutions including counselling and study help.
Time management is important to taking the stress out of deadlines, so start on assessments early and break them into smaller tasks over time.
When things get too hard, remember that assignment extensions and deferred exams are available.
Students can, but often don't think to, talk to their lecturers and teachers, they are people too and they've gone through the same stresses as you. They will often have good ideas, tips, or words of encouragement.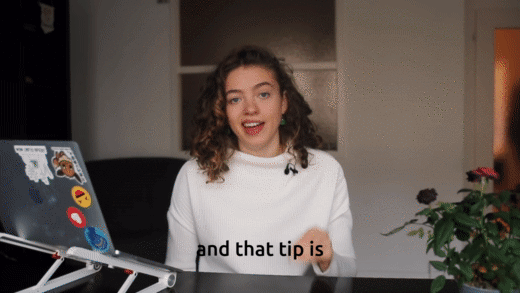 From @UnjadedJade Jade Bowler's tips for online study
Professor Judyth Sachs, our Chief Academic Officer says, "The data highlights that deadlines and managing life commitments around study is a key stressor for students. Although universities should consider the practicalities of timelines given – especially around assessments and exams – students also need to ensure they allow adequate time to complete tasks at their highest standard possible. Not only will this lower their stress levels, but also help build a more positive university experience overall."