My name is Magenta Brennan and I am studying at Bachelor of Psychological Sciences with a minor in Indigenous Studies at Swinburne University. After graduating, I plan to work in a research field and take up a sign language course. I attended a school in rural Australia with limited access to teachers and resources, however I always knew I wanted to go to university. Here's my story, and my tips on how to transition from school to tertiary study.
My secondary education was in a rural school, with a total enrolment of 336 students, with 54 students in Year 12. The school had a lack of resources. The textiles room had to be converted into a classroom as the buildings were not big enough for the number of students enrolled. Textiles was taught in science rooms with clunky sewing machines – rumours were the machines were so old, they were the ones parents of children attending the school had learnt on.
There was a lack of teachers, and limited access to VCE subjects offered. If students wanted to take up a subject that wasn't offered, they had to enrol in distance education, which involved online learning.
Despite these challenges, I always knew that I wanted to go to university. When I was in Year 11, I decided I wanted to enrol in a psychology degree.


Three differences between school and university
The three main differences between school and university include learning independently, flexibility and choice in schedule and the social life.


Independent learning
Firstly, most of your assignments and learning will be completed in your own time as opposed to a structured classroom. To assist with this adjustment, an assignment schedule is given out within in the first week. There are only a few reminders (if any) that the content is due, so it's up to you to keep track of due dates.
Try Studiosity's assignment calculator
Feedback comes from two places; marked assessments or you have to seek it through support services, such as Studiosity, as opposed to high school where you receive regular feedback about progress.
To complete assignments, you will be expected to follow a specific referencing type (APA 7, Harvard, Oxford etc.). You will need to find your own resources (such as Google Scholar), learn to interpret various information styles and be able to format your assignments in an appropriate manner.

Flexibility
Secondly, university offers more flexibility than high school does. You are able to choose your elective subjects (apart from the core subjects that make up your degree) and you can often also choose what time you would like to attend classes. Personally, I prefer to attend afternoon classes rather than morning classes, and my schedule mostly allows for that. You have the choice to study full-time or part-time, as well as having the option of studying online.

Social life


Thirdly, universities offer many student-led clubs. Most will have a page on the university's website where you can apply to join them (and you can check out their Instagram or discord page to socialise before attending various events). You will find many different clubs ranging from sports, tabletop role-play and clubs for international students (bonus: you can start a club if you can't find any that interest you).

My personal tips:

The best advice I can give anyone reading this is to expect university to be hard but interesting. My most common reply when someone asks me how university is going is: " It's a lot of content, but I like the content."
Use apps for routines and goals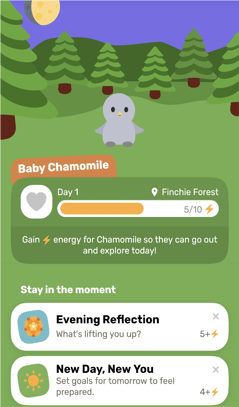 Another tip is to make the most of apps. I personally use Finch, which allows me to set goals of what I need to complete. Whilst Finch is a self-care pet app that helps you feel prepared, you can add any goals you wish to complete. You get to name a pet bird that, upon completing goals, goes on different adventures. Completion of goals gives you coins which can allow you to decorate their room and dress them up. For those who prefer simple timers and goal setters, you can make use of 'Milki Pomorodo Study Timer' which provides analytical data as well as a timer and goal setting.

Read: 7 easy ways to beat procrastination

Make the most of your student discounts


During O-Week (orientation) you should be issued a student I.D, which will assist you during both your personal life and education. Apple offers 'Education Pricing' which is a discount for university students and staff, giving people 10% off. JB-HI Fi offers a 5% per cent discount and Officeworks run special student discounts during their 'Back to Uni' campaigns. Download and sign up for both an Everyday Rewards card and a Flybuys card, each time you buy something it will collect points for you offering you more discounts.
Ask for help
If you need to reach out, you are required to take initiative. Universities have a lot of resources that you should take advantage of. Most provide tutoring, computer programs and support services such as Studiosity, where you can get same-day feedback on your written drafts or chat to someone 1-to-1 on your study questions, and these are essential to your study.
And most importantly, if you are struggling don't be afraid to ask for help. The university wants you to feel supported during your time as a student, and wants you to have the best experience possible.
If you're a current university or TAFE student, find your access to Studiosity here.