University is the time to make new friends and have lots of exciting new experiences. However, it's also the time to focus on your academics and start working towards your future goals. When you finish university, you are going to be competing against hundreds of other graduates with similar qualifications and experience. For that reason, you must look for ways to enhance your CV and gain a competitive edge. This will help you stand out from your peers and secure the top jobs when you finish your studies. With this in mind, here are some of the best ways to make the most of your time at university and boost your CV.
Complete a placement or internship
Placements offer students a variety of great benefits. According to the National Centre for
Universities and Business, placement opportunities may alleviate barriers to employment for graduates, and internships hold considerable value for the students' personal and professional development. A placement will allow you to gain real-life work experience, develop your skills and knowledge, and build valuable connections with people in the industry. Many graduates receive their first job offer after university as a result of a placement or internship. For that reason, you should always take advantage of any opportunities on offer.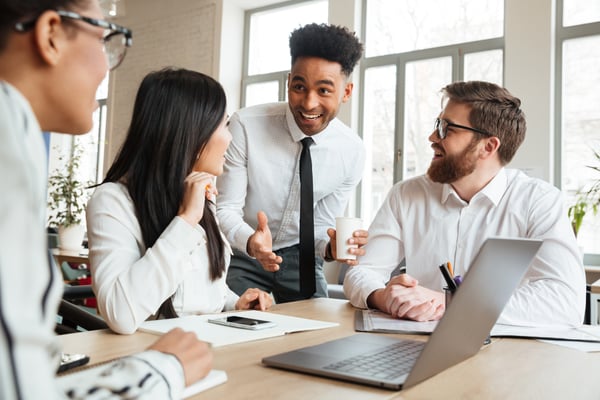 You can search for placements through your university, or contact companies directly to ask about upcoming placement opportunities. Keep in mind that most placements fill up well in advance, so you should apply as early as possible in your degree to increase your chances of securing a quality placement at your company of choice. Many students choose to complete placements over the summer holidays, when they have more free time.
Gain additional qualifications
You are likely to be busy with university work and exam preparation during term time, but the holidays can also be a great opportunity to gain additional qualifications and enhance your CV. Fortunately, there is an extensive range of fully-flexible online qualifications that can be completed from the comfort of your own home. Most of these courses can be taken at your own pace, meaning you can easily fit them around your study schedule.
For instance, an online NEBOSH accredited certificate will teach you health and safety essentials in the workplace. This qualification is highly regarded throughout the world and is essential for most jobs within the health and safety sector. However, the skills taught can also be extremely beneficial within a wide range of industries as most employers place a high value on health and safety. If you have any spare time available, then research what courses or qualifications you could take to develop your skills and enhance your CV.
Take part in volunteer work
Not only is volunteering extremely rewarding, but it can also be a great way to get varied experience and make your CV stand out. There are plenty of organisations looking for volunteers including homeless shelters, elderly care homes, schools, and prisons. Remember that your volunteer work does not have to be related to your university course. You can choose to volunteer in a sector that you are passionate about. For example, if you love animals and care about animal welfare, then look for volunteering opportunities in a local animal shelter. Even just giving up a few hours a week can make a massive difference to the lives of others. Many universities advertise volunteering opportunities on their websites, or you can visit prospects.ac.uk for plenty of advice and tips on how to volunteer as a student.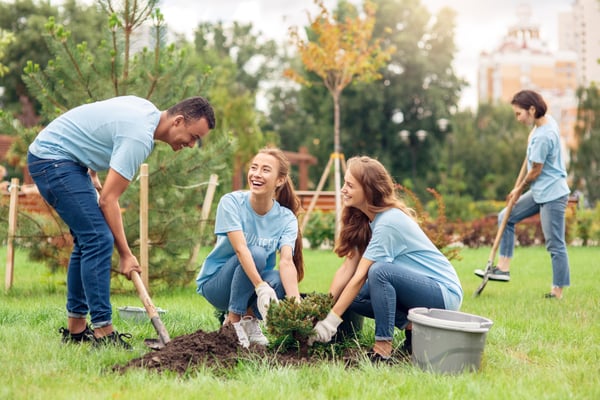 Become a society committee member
Simply joining a society at university won't do much to make your CV stand out, but taking on a leadership role certainly will. Managing a successful society alongside your studies is an excellent way to demonstrate your time management and organisational skills to potential employers. It will also allow you to develop strong leadership skills and have a positive impact on a society that you are passionate about. If you're interested in becoming a committee member of a society, then find out what positions are available by speaking with current committee members of checking your university website. Keep in mind that some roles, like the President or Vice-President of the committee, may require you to dedicate a significant amount of time to the role. Make sure that you consider how much time you can realistically commit and remember that you should never sacrifice your study time or let your academics suffer.
In a nutshell...
It is never too early to start looking for ways to boost your CV. Placements, additional qualifications, and volunteer work are effective ways to gain a competitive edge and stand out from your peers once you graduate.
Start planning for your future now, by taking advantage of any opportunities that can enhance your experience and develop your skills.
---

About Chloe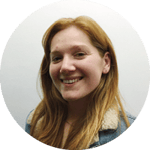 Chloe Walker is a twenty-something year old freelance writer. Since graduating from the University of Gloucestershire with a degree in English, she's focusing her writing career on education and student life, with the aim to help current students. When she isn't writing she can be found either in the local bookshop or curled up by the fire with a good book and her dog, Bruce.