We were recently contacted by a NSW high school student who wanted to share her incredible study success story with us, and we were blown away by her intelligence, hardworking attitude and how she seized the opportunity of free online study help to take her grades to the next level. We'll let Mariam tell you her story herself:
---
My name is Mariam, a Class of 2019 graduate. I am of a Palestinian background. During my childhood I have lived in various countries. I lived in Iraq ( where I was born), Syria, Cyprus, and finally came to settle in Australia in 2012. I am thankful for this experience, because as a result I am able to speak English, Arabic, and Greek. Moreover, this has allowed me to grow up in an environment that is full of adventures and learning about different cultures. Some things that I love to do are volunteering, helping others, learning about everything, and making artwork.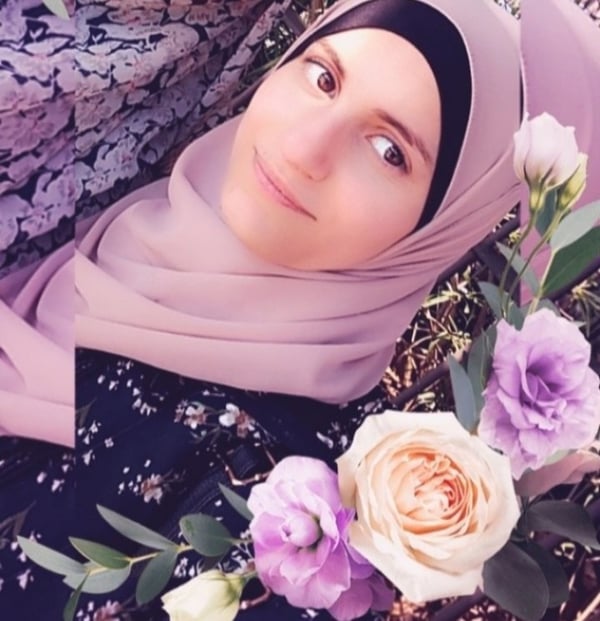 I wasn't always a 'good' student, and didn't always love school. I only stared caring about my school work in Year 8. I really liked my Year 8 mathematics teacher, who made learning seem fun and valuable. Because of her, I started studying and trying hard. Half way through Year 8 I was topping my class, especially in mathematics and science. My maths teacher really wanted me to do even better, so her and few other teachers decided to move me to the top class.
After the move, I felt very pressured to study hard, as everyone in that class was doing really well. At the beginning of Year 9, I felt like giving up because the content was really challenging, and everyone seemed to be understanding it. That's when I was introduced to Studiosity, by a teacher outside of my school. I decided to give it a go with a science assignment. A few weeks later, I got my assignment back with 100 and "First in year group" written on top of the paper!
"Studiosity is my secret weapon."
I felt that Studiosity was all I needed, to do well. Before I started using Studiosity, for my first two Year 9 English assignments I got 60% and 70% and I was ranked last in the top class. After using Studiosity for the remaining English assessments, I got 95%, 90% ( for this assessment most people failed in the year group, even in the top class) and 95% for last one. By the end of the year I was ranked 1st in three subjects and in the top 10 for everything else. This made me very happy. The help I received from Studiosity has allowed me to be first in all my subjects in Years 10, 11 and 12, as well as being DUX for three years in a row and achieving a 97.6 ATAR, which I could not even dream of four years ago.
To everyone out there who wants to achieve an ATAR of 95+, I want them to know that they can definitely achieve it. Everyone can get the ATAR they want, if they use resources like Studiosity and put some effort into their work. Here are my top 3 tips:
1. Plan (If you fail to plan, you plan to fail)
I under-estimated the power of planning. By planning and actually writing your daily study goals down, you will be able to see how much you need to complete. Writing them down may seem scary, because you realise that you have so much to do, but trust me this will help you achieve all your goals. Plus, whenever I planned, I not only achieved all my goals for that day, but I also had lots of time left, which I used to do more study, and relax. I started planning after I read a Studiosity blog post that highlighted the power of planning.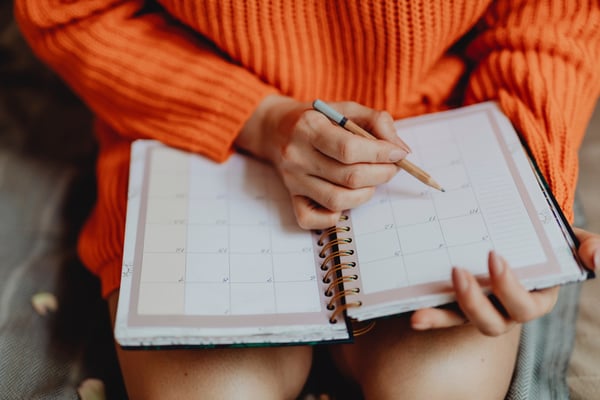 2. Start your Year 12 study early
In Year 10, I asked my teachers, which parts of the Year 10 syllabus will also appear in Year 12. I highlighted those parts, and made sure that I learned them really well in Year 10. This trick has allowed me to save at least 20 hours worth of study for each Year 12 subject. I strongly recommend that during the Christmas Holidays you finish at least ¾ of your study notes for each subject. This may seem painful, but doing notes on one syllabus dot point for each subject per day will only take you 15 minutes for each subject. By doing so you will save so much time during the term which will allow you to do assessment tasks, learn your notes and will give you so much time to relax. When I was doing my notes, I used Studiosity to get simplified explanations. This trick has allowed me to be first in all my subjects at school. Moreover, because I had so much time to relax, I was still able to watch a four season show (with 100 episodes each season)! 😊
3. My final and most important is ACCESS STUDIOSITY regularly
I was lucky enough to have unlimited free access to Studiosity thanks to a Western Sydney University sponsorship program at my school, and it was the first year where the Studiosity services operated 24/7.
I went on Studiosity all the time. I used the service to write my notes, learn and revise content, do assignments and get advice for study techniques specific to each topic, for each of my subjects. Studiosity is my secret weapon. They are what allowed me to achieve all my study goals. I found Studiosity extremely essential for Chemistry, Mathematics Extension 1 and Mathematics Extension 2 as these subjects are quite difficult, and I definitely needed someone to make them more enjoyable.
I really enjoyed using Studiosity because every Subject Specialist has an amazing approach. They explain the content in a way that you will easily understand. They also provide links to useful websites and interactive games that allow you to consolidate your understanding. Honestly, my sessions with Studiosity did not seem like dry studying. It felt like I was doing something enjoyable. I strongly believe that Studiosity has changed the whole concept of studying to something more interactive and enjoyable.
"I strongly believe that Studiosity has changed the whole concept of studying to something more interactive and enjoyable."
Now that high school is over, I feel so happy and relieved. A few days after my HSC while I was relaxing and having fun, I kept on thinking that I need to go to study because I kept on forgetting that I finished high school! Sometimes I feel bored and out of routine, however, I do need that four month break!
I plan to proceed to tertiary studies. I hope to get accepted for medical science and medicine for 2020. This field of study is important to me as it will allow me to continue to do what I love to do, " helping others and be involved in life-long learning". Although my tertiary study plans will take at least 6 years to complete I am looking forward to it, since I know Studiosity is there for all my study needs.
---
Best wishes and congratulations again, Mariam, from the whole team at Studiosity. You have certainly discovered that magic combination of hard work and help when you need it, a perfect formula for success!