Having worked as a classroom teacher for a number of years, I know all too well the struggle of our incredible hardworking, passionate and vastly under-appreciated teacher workforce.

I absolutely LOVED my role as a teacher, enjoyed teaching and sharing a classroom with my students, and dare I say - I was even pretty good at it. However, the things I continuously battled with were writing assignments for my Postgraduate Certificate in Education (PGCE), and marking my students' coursework.

Academic writing is hard for everyone
Academic writing was never 'my thing'. It wasn't something I enjoyed, it was simply something I had to do to complete my studies. However, just because you must do something, doesn't mean it needs to be a struggle every single time, does it?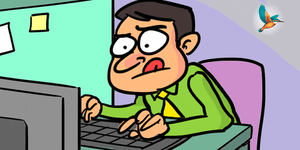 When it came to writing my assignments, I wished someone could just look over them to check for such simple things as spelling and grammar, or whether the structure made any sense, if I was missing any references, or if the language I used was appropriate. It wasn't that I needed help with the content itself, I knew what I was talking about, but I just didn't feel confident in my academic writing ability.
Even now, in the working world, I'm sure we can all relate to that moment when we have spent far too long staring at the screen reading an email over and over to check for typos, ensure the language is appropriate, that there are no spelling or grammar mistakes, the body is structured correctly - and as soon as you send it, you've spotted something wrong. Typical!
Written communication and being able to clearly express yourself is a skill very much worth developing, that can be applied across your career and personal life, too.
Teachers spend too much time correcting spelling and grammar
My wonderful students definitely would have benefited from reading through their own work more carefully before handing it over to me, so that I could have focussed more on the content of their coursework and developing their subject knowledge.
I spent far too long explaining where to put commas, how to structure a sentence, the difference between there and their and how to spell 'necessary' correctly. All time I could have been giving to personally considering the subject knowledge of each student, or how I could best help them develop their understanding of the topic.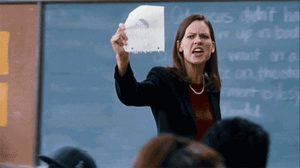 A little writing help goes a long way
It seems to me that the plight of the student and teacher is aligned: teachers don't have enough time to personally provide feedback on every single student's core literacy skills AND deliver their course content, and yet students are in need of that kind of help – for their own confidence and for improved overall lifelong literacy.
That's where Studiosity comes in. Since discovering this online service through joining their team last year, I've been blown away by how much this would have helped me both in my student days, and as a teacher, too.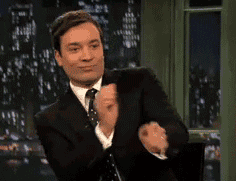 Studiosity provides online 24/7 academic writing support, available 365 days a year – and yes, we do receive submissions even on Christmas Day! Students can upload a piece of writing up to 5,500 words and receive feedback within 24 hours – O.M.G! Where has this service been all my life!?
Answer: this Australian-based company only landed in the UK about 2 years ago. Looking back, I know that Studiosity would have helped support both myself and my students with academic writing. Students getting feedback before they submit their work means they can revise their own work properly and feel more confident. As a teacher, my marking workload would have been reduced, allowing me to focus on the subject matter, and providing a better work/life balance (and I'm pretty sure a good work/life balance is what most teachers dream of!)
More universities are choosing to support their students and staff with Studiosity
Anyone that knows me will know that I do not write or talk about anything unless I genuinely feel passionate enough about it. In this case, my work with Studiosity and the comments I hear from students and academic staff all over the UK has turned me into a true advocate. And we're only getting started – many UK universities now offer Studiosity to their students free of charge, as part of enrolment, and the number is growing all the time.
Click here to see if your university is a Studiosity Partner.
And reach out to us if you're a university or education institute interested in integrating Studiosity into your support ecosystem.