As parents we want the absolute best for our kids; and we'll do pretty much whatever we can to ensure that happens. But sometimes trying to figure out what they actually need, and want, can be like trying to find a needle in a haystack.
And sometimes our best intentions fall flat, really flat.
This article will share a study that was conducted on the role you can play that will best support your child with their studies. Prepare to be enlightened!
Elevate Education ran a study on the most effective roles parents can play in their childs study. Final year students were interviewed in order to determine what worked, and what didn't work, when it came to parental support around study.
Unsurprisingly there was not a one size fits all, and what boys valued was quite different to what girls wanted. Notably boys wanted to be given freedom to keep doing sport, hang with their mates and any other extra curricular commitments – without any guilt from parents.
Boys also appreciated being given a "get out of jail free card" when it came to doing household chores and duties. Cutting some slack around the house allowed them to find a balance between school work and down time.
Even though boys wanted freedom they also wanted to know that they could come to their parents if and when they needed support.
What does a girl want? The girls wanted a higher involvement from parents. Like the boys, they still wanted to have the independence to make their own decisions; but they also appreciated periodic interventions from their parents when it came to ensuring regular study breaks were taken – whether it was a small scale "I'm taking you out for a hot chocolate for half an hour", or larger scale holiday or weekend away.
Even though there was no one size fits all, five effective parental roles emerged when it came to supporting study.
The Freedom Giver
As already mentioned the biggest thing the guys appreciated was the freedom to socialize, play sport and maintain their extra-curricular commitments guilt-free. They also valued the "get our of jail free card" particularly around high stress periods. However, being a Freedom Giver doesn't mean washing your hands of them, there is still the opportunity to be involved. Students wanting more freedom still appreciated having their parents being in the background, and stepping forward when asked.
Particularly for the boys, these students wouldn't present to their parents with an "I need…" statement. Instead they usually presented with a complaint or a problem. What students were looking more for was positive support and affirmation rather than a solution. So, if your child needs a Freedom Giver, dwell on the fringes and step up and offer support and encouragement... when needed.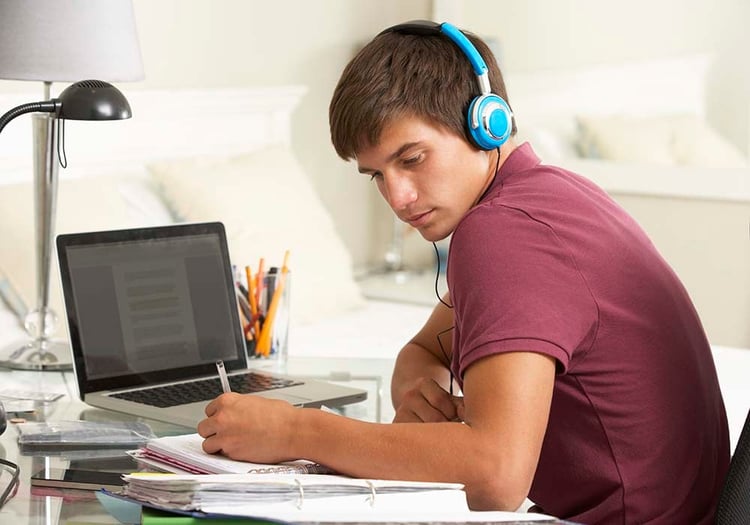 The Guardian
Enter the gate keeper. Your role here is to maintain and protect the study environment, make sure it's quiet, and prevent distractions. From keeping nagging siblings at bay, turning the TV volume down, or maybe even taking away social media temptations (they'll hate you and appreciate it at the same time), these students really appreciate a quiet place to study, focus and reduce stress. This was particularly important in families that didn't have loads of space, or where students couldn't find a quiet place to study. Think of yourself as their study bodyguard – making sure nothing gets in their way.
The Passive Supporter
Here, it's the small things that make the difference and are greatly appreciated by students. Gestures like regular, cooked, healthy dinners that they didn't need to make for themselves meant they could build their timetable around scheduled meals. Likewise, a fridge stocked with healthy food, was also highly appreciated. Equally valued, was the smaller acts of parents bringing in cups of hot chocolate or a couple of Tim Tams here and there. In these instances, it was less about the food itself, and more about the showing of support and care that students really resonated with. This is a great role to show random acts of kindness and support to you child.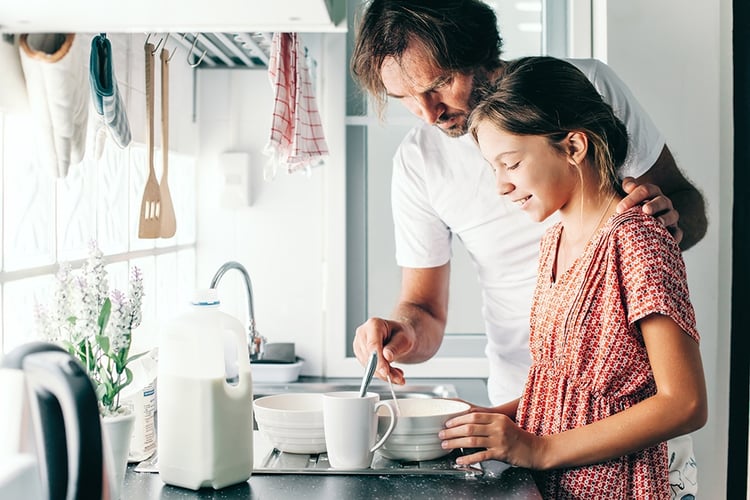 The Context Creator
Girls particularly valued the Context Creator. By creating context, they mean "creating or defining the expectation of what can be considered a good year or a good result". The majority of students fear not being able to measure up to the expectations of family, school or friends. So the Context Creator plays a crucial role in terms of framing these expectations in a way that allows your child to succeed.
For some students it meant knowing that their parents understood that their child was doing their best, and that was good enough. For others it meant knowing they wouldn't be compared to their siblings who had gone before them. For some teens, it was knowing that even if they didn't get into their desired goal, there was always another way. Really the Context Creator is about setting your child up for success, or it being ok if things don't go to plan.
The Active Supporter
Finally, there were the students (and they were predominately female) who wanted active involvement from parents. This active involvement may have taken the form of driving their teen to school if they were tired; scheduling breaks and doing something with the student in that break, or perhaps quizzing them before exams - this was appreciated by both male and female students. Students wanted to know that there parents were taking an active role in supporting their study and success.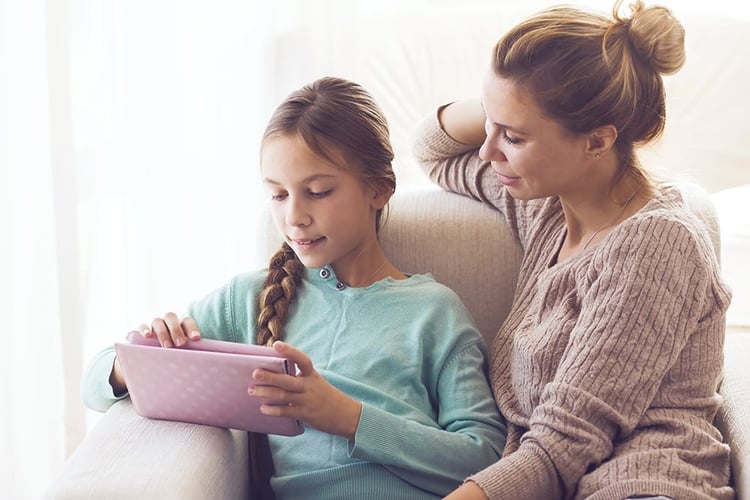 Which role you need to fulfill will obviously depend on what your child(ren) needs, and may not be based on what your natural strength is – you might be learning along the way too! And if you have more than one child you may just need to take on two very different roles.
Take care and have fun with it!
Vanessa Aitken is a qualified Life Coach and Community Welfare Worker who specialises in stress and anxiety. She works one on one with teenagers as well as conducting presentations and workshops in secondary schools around managing stress and anxiety. She works with people across Australia and globally through the wonders of Skype and Zoom. You can connect with Vanessa via her website at www.threesixtycoaching.com.au.