Parenting in the modern age can be overwhelming at times. The headlines are full of online dangers regarding cyberbullies, sexting, predators, and identity theft that can leave even the most grounded parents wondering if the daily struggle with power cords and wi-fi are worth the risks. Even though our technology poses real threats, responsible Internet use can offer our families a myriad of benefits.
With a little effort and well-thought out choices, it is possible to harness our technology to strengthen familial bonds and connections. Today's Australian teens are increasingly connected, with 82 per cent of our children saying the Internet is very important to them and half of our teens admitting it is extremely important. To drive this concept home, 72 per cent of our kids go online daily and 89 per cent own mobile phones which can allow access to the digital world.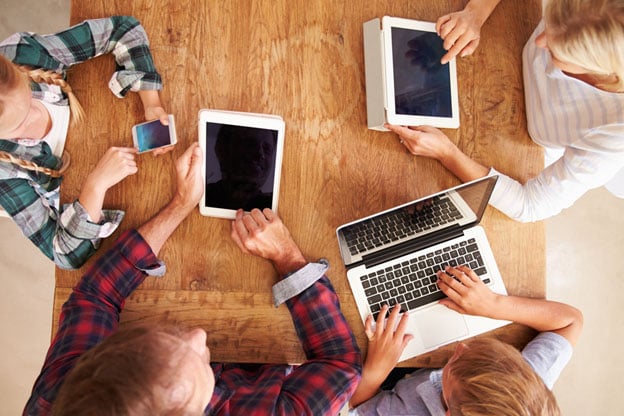 Parents who use similar technology to our children will be able to empower our kids to safely use the Internet and connect the family. By having a solid understanding of common pitfalls lurking online, we are able to work smarter when it comes to protecting our kids and harnessing technology to improve our family life.
Student Quiz: What is trolling and how do you deal with it
Listed below are 8 ways parents can use the Internet to strengthen the family:
1. Turn to the Internet for tutorials, explanations, and resources to help with school work, assignments, or connect with tutors.
Let's face it, not many of us can pick up an algebra or physics assignment and easily be able to help graph a linear equation with little notice. Homework doesn't have to lead to stressful all-nighters or tantrums. Just ensure the online sources you use are reputable and trustworthy - if you've any doubts, check your sources with your child's teacher.
2. Use online calendars to coordinate everyone's schedules.
Digital calendars such as Google Calendar are a great way to share events, appointments and reminders - and are accessible across all devices including computers, mobiles and tablets.
3. Take advantage of texting or social media apps to stay in touch with family.
Most phone providers allow you to send free texts within your family, so look out for plans that offer this benefit. When your kids are old enough to have a social media profile, make it a condition that you are on their friend lists so that you can keep in touch and be across their activity. Encourage your broader family network to have a social media account too - it's a great way of sending family updates and photos instead of waiting days for snail mail or paying long distance fees.
4. Turn to the Internet for money saving ideas, menu planning, do-it-yourself projects, and coupons.
Many bloggers and websites have already compiled frugal finds and shopping lists to allow you extra time for family.Take advantage of these resources to simplify and organise your days.
5. Remember to enjoy the Internet.
Technology is a tool, but it can also provide entertainment. Connect with your children and other family members by playing an online game together or sending funny pictures.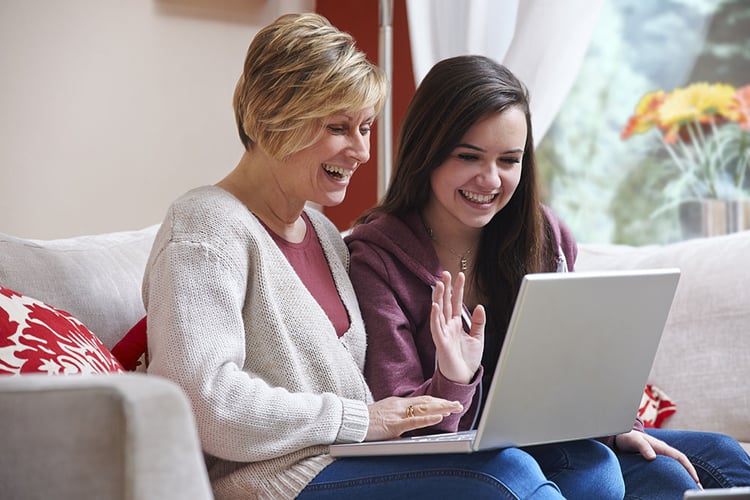 6. Teach children social media etiquette.
Manners are important - even in the digital realm. Make sure family members understand how to behave online. Our top advice? Don't say anything to anyone online, that you wouldn't say to them if you met them face to face.
Many schools these days require students to pass digital citizenship certificates - check with your school if they have guidelines that you can ask your children to follow at home.
7. Help children recognise people to friend or trust online.
A majority of cyberbullies and online predators use fake profiles and phishing tactics to lure in victims. Let children know they should only interact with people they know and trust in real life. Help keep them safe by friending them online, knowing their usernames and passwords, familiarising yourself with the apps they have downloaded, and encouraging open dialogue.
8. Stay on top of a child's Internet activity- including their mobile phone access.
Disturbingly but perhaps not surprisingly, a recent study in the US showed 70 per cent of teens admit to hiding online activity from their parents. Parents aren't always able to prevent this (they're teens after all!) but there a few simple things you can do.
Parental controls are available on most devices - they allow you to not only define the sites your children are allowed to visit, but also the hours they can be online. You can also limit screen time this way - eg set the controls so that your child can only use the computer for an hour each day.
It's also important to be the quality control check of your child's usage. If you approve a site, do your research to ensure it's safe and trustworthy. For example, Studiosity's Subject Specialists undergo child protection screening clearances, criminal history checks, and they are required to only use first names with students to maintain a degree of anonymity. Further, parents have access to full written transcripts of every session so that they have peace of mind that students are remaining on task and Specialists are conducting sessions with complete accountability.
Moving Forward
The internet - like the family car - is an integral part of modern life that few can do without. However, just as we would not let our children behind the wheel of a car without having become a competent and safe driver, it's important they become responsible and educated users of the internet. After all - when used respectfully, the Internet provides the means to connect and benefit not only our families, but society at large.
What is one way you responsibly use the Internet to benefit your family?