A structured early-intervention activity designed to give students more confidence in their academic writing is directly impacting on retention, progression and attainment, according to new analysis by the University of Sunderland.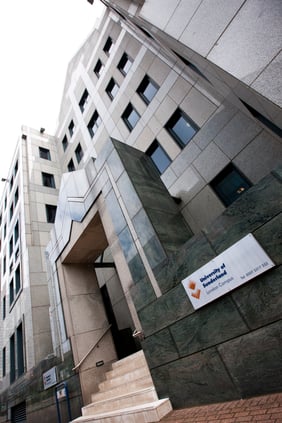 'Write it Right' is conducted through Studiosity to identify any areas of concern with the quality of academic writing among integrated foundation year and new undergraduate students at its Sunderland and London campuses. By week three, short written assignments are assigned to students by Personal Academic Tutors (PATs) related to an early assignment within modules or a more general high-level topic. This is geared to bridge the gap between school/college level work and university, cultivate a relationship between students and their PAT, and lead to diagnosis of early additional support where needed.
The University of Sunderland is proud of its long-established commitment to widening participation and, having developed a new Student Success Plan 2025, 'Write it Right' has been introduced to help support institutional priorities. Learning Design Manager Sonya McChristie explained that Studiosity complements the University's existing student support services, which include Library and Study Skills as well as Wellbeing and Disability Support, but also that "it does things we can't do in-house".
"With 'Write it Right' we have developed an academic writing task which we feel is quite distinctive."
"Non-engagement from students should always be taken as a major early warning sign, and that is a greater issue in an institution which offers an opportunity to students from disadvantaged or unconventional backgrounds," Sonya said.
"We have especially focused on the 24/7 'Writing Feedback' service which allows students to submit draft pieces of work for feedback on writing skills, such as the use of language, structure, spelling, grammar, punctuation and referencing. Having begun a pilot project with Studiosity in the 2021-22 academic year, and learning some lessons from that, we saw an opportunity to create a dedicated module which sits on our Canvas VLE. With 'Write it Right', which students complete and submit through Studiosity, we have developed an academic writing task which we feel is quite distinctive."
'Write it Right' is not only gathering momentum as a targeted intervention in itself, it is also having a direct impact on wider use of Studiosity and engagement in the University's range of student support services.
"Students love it and the 'Write it Right' activity has been really effective in terms of driving usage rates and with students carrying on using it," Sonya commented. "So even after they have done that activity they know it is there, they know what the service offers, and they are going back in to it. I see the student feedback on a weekly basis via service reports we get and I can see that the uptake has been phenomenal. For example, we had 25% last year (just over 1,000 students) using Studiosity, compared to a typical 15%, and more than double our forecasted usage for the pilot."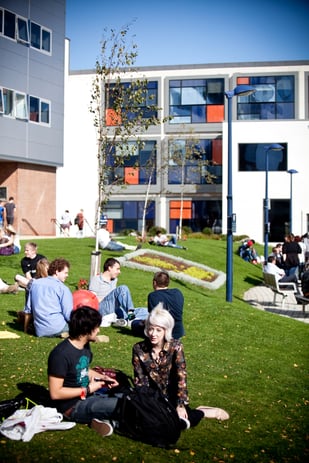 By February 2023, almost 4,500 students had submitted a piece of writing to Studiosity, with only 46 students being identified for early interventions by Studiosity. In these cases, students are referred back to University staff for further help with their writing to give them every opportunity for success.
"Now, following a full evaluation on retention, progression and attainment rates, the University can point to a clear correlation between 'Write it Right', the wider impact of Studiosity, and resulting student success outcomes," Sonya said. "During the pilot year, the total percentage of modules passed for all students was 82%, but looking at just the students who engaged with Studiosity, that pass rate rises to a fantastic 93.6%."
She continued: "We were in a position where we had more students dropping out, not continuing to second year or further study, than we wanted. We believe the reason for that is those students who are new to higher education, so they have not had that experience or that experience within their families, and also that Sunderland is a more deprived area than many other parts of the country and that causes the issues with our withdrawal rates. The cohorts which we identified as having the greatest need for academic writing support, and likely to benefit the most, are doing so. From an institutional perspective we are also delighted to see the connection between the success of 'Write it Right' and the roll-out of our PAT provision."
"I am excited to be working with Studiosity to further enhance our success."
Professor Abigail Moriarty, the University's Pro Vice Chancellor for Learning and Teaching, added: "Student outcomes are a strategic priority for us, and the integration of Studiosity to our refreshed Personal Academic Tutoring approach has seen positive outcomes in its pilot year. I am excited to be working with Studiosity to further enhance our success."
Isabelle Bristow, Studiosity's Managing Director for UK and Europe, said: "We are delighted to be involved in such an impactful initiative with the University of Sunderland. Supporting new first-year students with their academic writing, with the longer term goal of improving attainment and retention, is so important – and Sunderland is clearly benefiting from doing that at an early stage. Through personalised, routine formative feedback, our mission is to improve the life chances and wellbeing of students everywhere."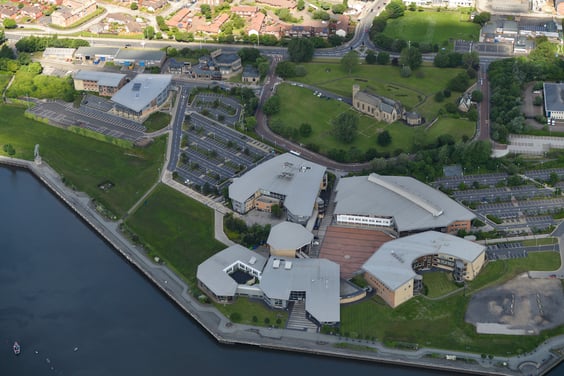 You can read more about the University of Sunderland in a case study here.