High engagement, improved academic outcomes
A world-leading education provider

Monash University is one of Australia's leading universities and ranks among the world's top 50 by Times Higher Education. Established in 1998, Monash University Malaysia is the third largest campus of Australia's largest university and the first foreign university campus in Malaysia. It offers a distinctly international and culturally rich environment with approximately 9,400 students from more than 78 countries.
Offering a world-class student experience, including Studiosity
Monash Malaysia partnered with Studiosity in 2021, to help support a diverse cohort of students with a variety of academic backgrounds. They were looking for a way to fulfil their responsibility to the students they enrol, to invest in their ongoing engagement and success beyond orientation.
They felt it was a good fit as university staff aren't employed to deliver 24-hour support on academic skills, however student help-seeking behaviour happens late at nights, on weekends, after hours. Prof Beverley Webster, Vice President (Education), says,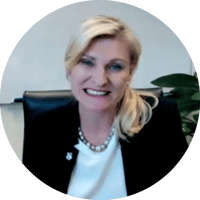 "Students need that 'just in time' help to keep them engaged. So partnering with Studiosity, who can actually fill that gap and provide that support is absolutely essential for us to deliver on our promise - and responsibility - to support all our students, regardless of the pathway that they have come into university."
Studiosity at Monash Malaysia: High satisfaction, high engagement, measured improvement in academic outcomes
M
onash University Malaysia integrated Studiosity into their Moodle setup, held staff training sessions and promoted routine formative feedback as part their student communications plan.
Since its launch, over 7,000 students have opened accounts, and this year (2023) 20% of students have tried it once, 10%+ of those are repeat users, and 7%+ of that group are regular users, getting feedback 2 or more times.
87.6% have said they are satisfied or extremely satisfied with the service received. 👍
Key performance measures
Some of the goals, expected and unexpected, Monash Malaysia are realising through the Studiosity partnership:
Improved student outcomes
Improved student engagement
For educators: a reduction in the burden of grammar/academic skills support and the ability to leverage insights on student help-seeking to inform course content development and improve the quality of their curriculum
Increased access to educational opportunities - as every student has personalised, formative feedback
The ability to identify students who may be at risk, either academically or emotionally
Academic integrity outcomes - students get feedback on referencing, citations, which helps prevention of unintentional plagiarism

Student Satisfaction:
Writing Feedback: 93% satisfaction across 4,996 documents submitted and returned
3 hours 18 minutes average Writing Feedback return time
Connect Live: 86% satisfaction across 957 sessions with a Specialist
n=816, Writing Feedback only
61% of students seek help out-of-hours (outside of 9 am - 5 pm)
25% of student seek help during weekends