Empowering through education - the Goodes O'Loughlin Foundation
About
The GO Foundation was founded by Sydney Swans Legends, Adam Goodes and Michael O'Loughlin, two widely renowned and respected Aboriginal sportsmen and leaders.
In 2014, the GO Foundation refined its focus to education, believing that education is the key to creating a brighter future for Indigenous Australians. The GO Foundation's purpose is to create opportunities for Indigenous young people through the delivery of their Scholarship Program, with a focus on culture and education to help them reach their full potential.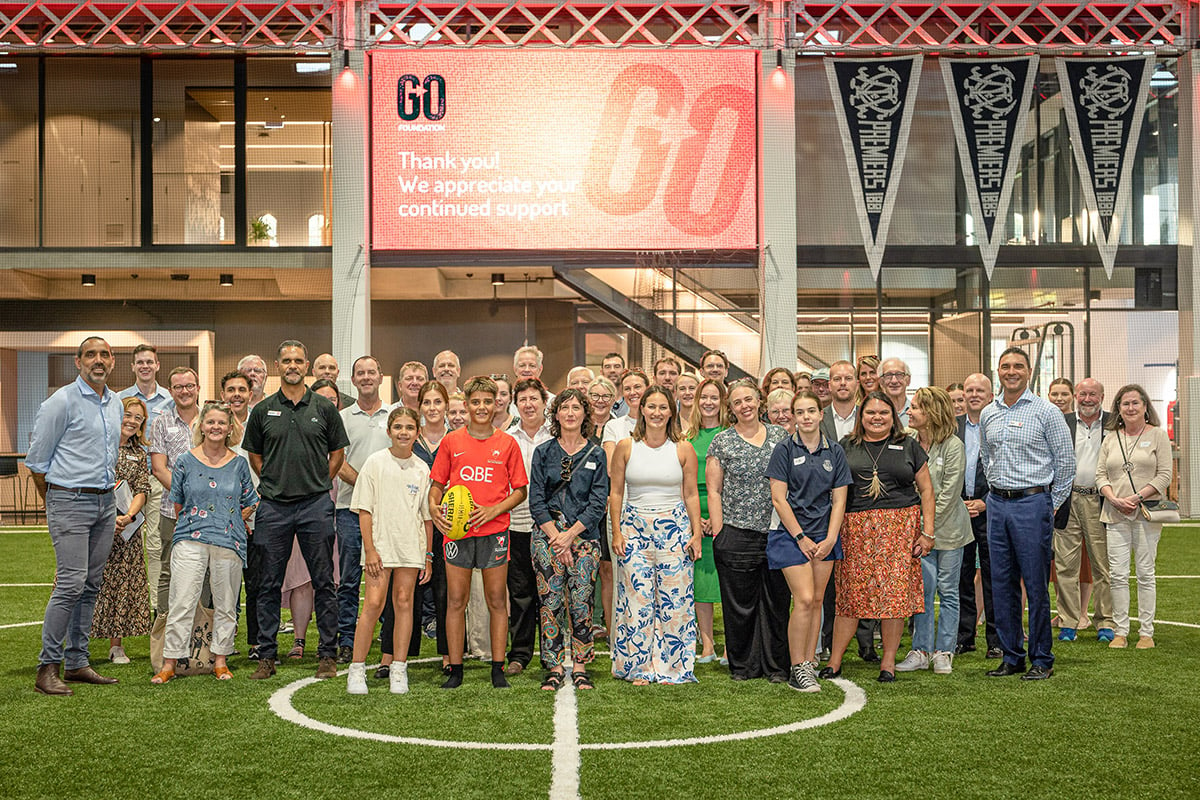 GO Foundation welcome partners and supporters to their new offices at Sydney Swans HQ, in March 2023,
attended by Studiosity's General Manager Chris Fitzpatrick.
GO has grown significantly since then and has now provided over 1,000 scholarships for Aboriginal and Torres Strait Islander primary, secondary and tertiary students in Sydney, Adelaide and Canberra.
Why Studiosity?
Driven by admiration for the work and leadership of Goodes and O'Loughlin, Studiosity's CEO Michael Larsen reached out in 2016 to offer our services to their students. Studiosity's mission of increasing life chances for all students aligned closely with GO's own mission to empower through education, and the partnership felt like a good fit.

Adam spoke candidly about our one-to-one service and mission on camera (see below), to inspire students all around Australia to pursue their education dreams, together with Studiosity's dedicated support. We look forward to working with the GO Foundation for our 8th year to continuously support their high school and university students: Australia's future leaders.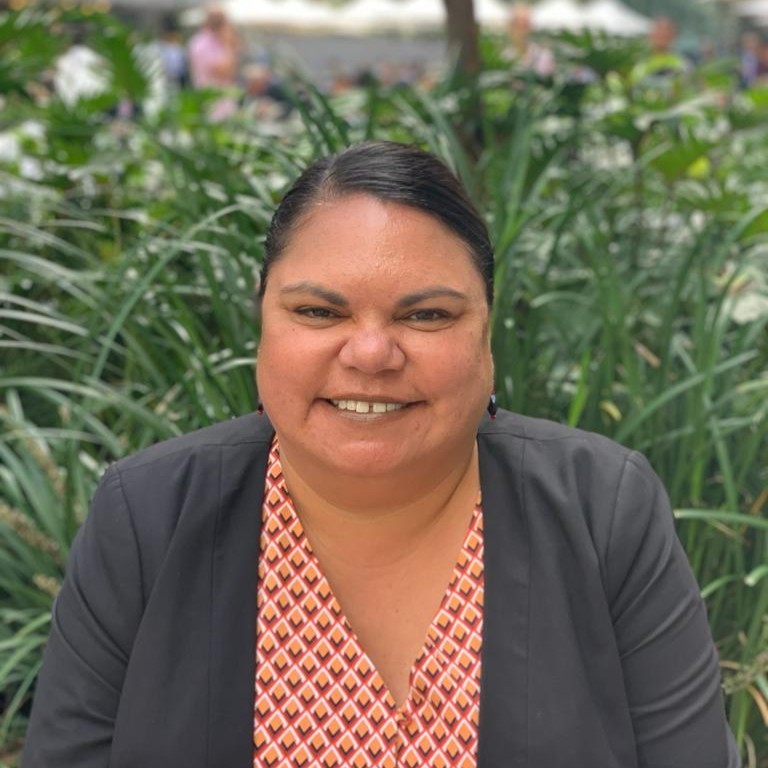 "We are really excited to partner with Studiosity to provide access to this valuable resource as part of our GO Scholarship Program. The ease of the online platform means that our GO Scholars have access to support 24/7. The overall satisfaction from our Scholars who use the service is very high and it is evident that those students who use the service get quality feedback to improve their learning. We thank Studiosity for their ongoing support of the GO Foundation and are proud to partner with an organisation that is student and education focused".
- Charlene Davison, CEO, GO Foundation
Outcomes
The Scholarships offered by GO are provided in a collaborative model with cultural and aspirational activities and opportunities from GO's Partners & Supporters, including Studiosity, to complement in-school learning.
Key metrics:
Students with accounts in 2023: 105
Year level with highest engagement: Year 11
Students who report increased confidence after feedback:

88%
For students who may not otherwise look for external support, having Studiosity built-in to the GO Scholar experience makes it a low-barrier, anonymous, and trusted way to get feedback and chat about assignments and homework problems.
Student satisfaction ratings: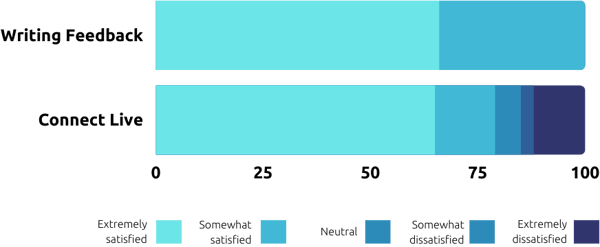 And immediate post-session feedback from students shows how the service's ease of use and enquiry-based learning style suits all types of students: