Last week, we held a Student Focus Group event in our Sydney HQ, where 15 students from all over Sydney, and eight institutions, joined us to provide invaluable feedback on our service, and brainstorm ideas for future product development.
Understanding the needs and preferences of our student users is essential for delivering the world's best online study support service. So what goes into developing a product and service that anyone and everyone with an interest in learning will love and use?
Well, continuous feedback is a critical factor. There are many ways we gather feedback from students, from post-session surveys to a 24/7 support chat service.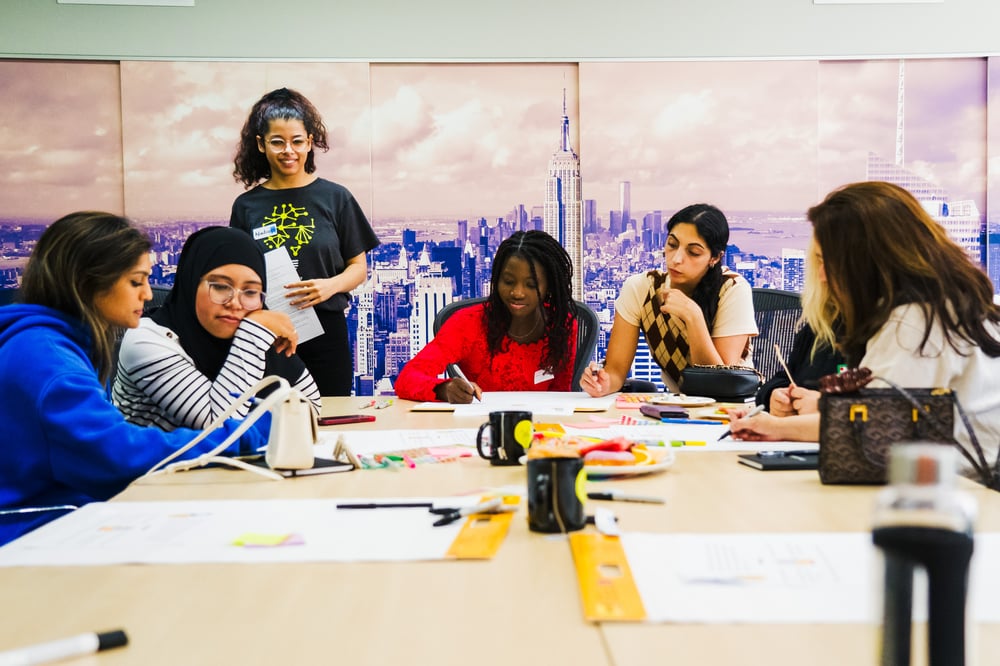 However, we also like to meet with students in-person, to connect and gather more qualitative feedback, which is what we did this week.
Last Wednesday, on a sunny Sydney morning, a group of 15 students from Western Sydney University, Macquarie University, The University of Sydney, University of New England, University of Canberra, University of New South Wales and even from University of Tasmania, came together in Studiosity's HQ to offer their feedback, thoughts and ideas.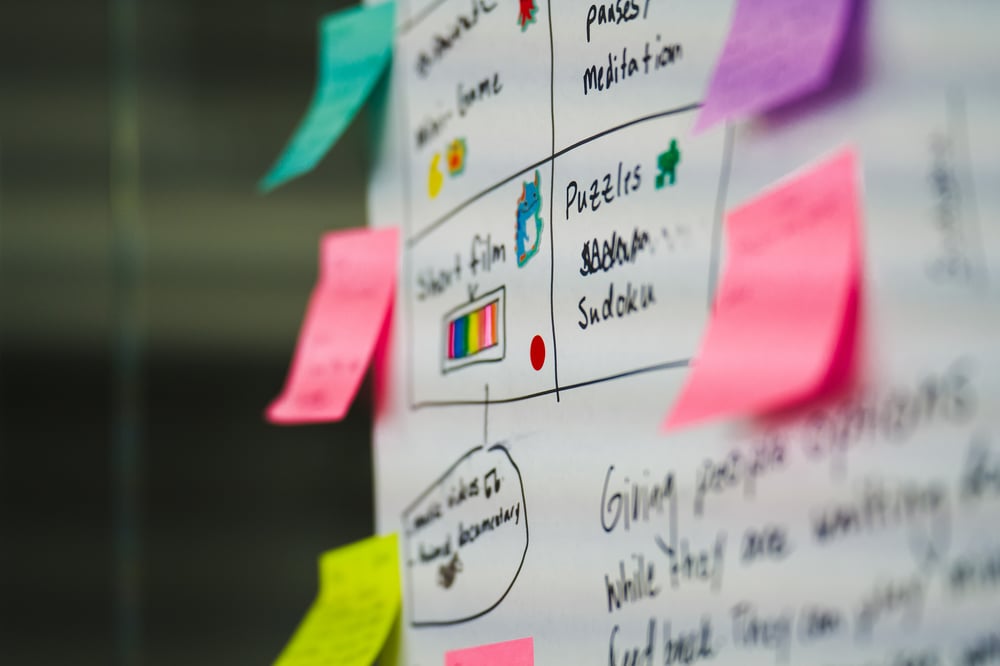 The day kicked off with an introduction from Jack Goodman, founder of Studiosity, who talked about why he started Studiosity back in 2003, and about our mission to improve life chances for every student in the world.
After that, the students were split into two groups, lead by our Product UX Lead Joe, UX Designer Nadia, alongside Global Systems Manager Charlotte, and UX intern Luke. Two workshops were run; one to brainstorm ideas on a new service we'll be launching in 2024, and the other was focused on gathering feedback and insights about the notion of belonging at University - a crucial factor in a student's learning experience and one that we are proud to help our partners foster.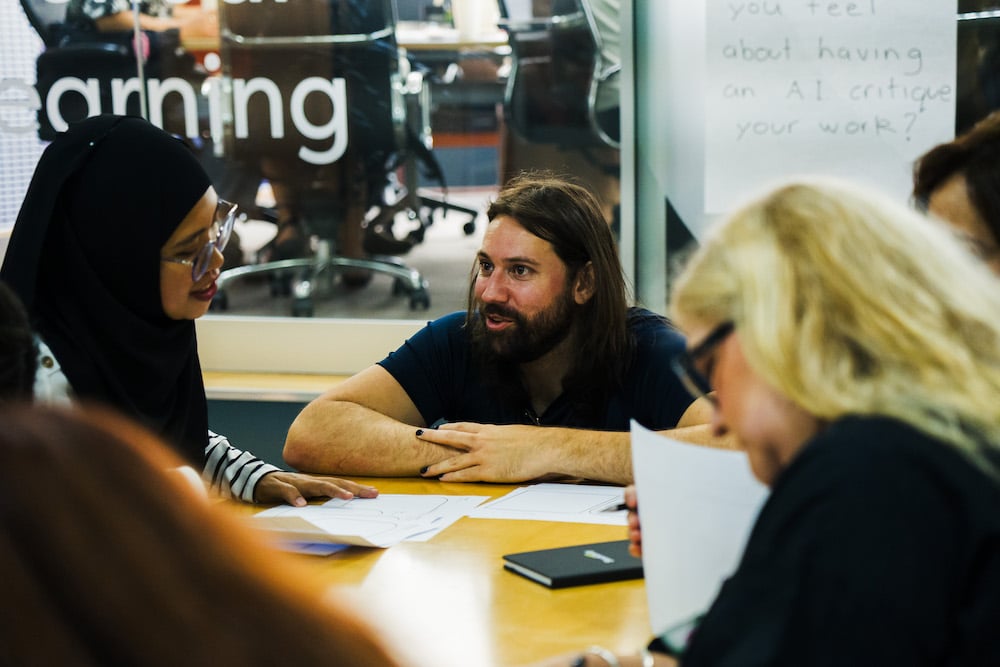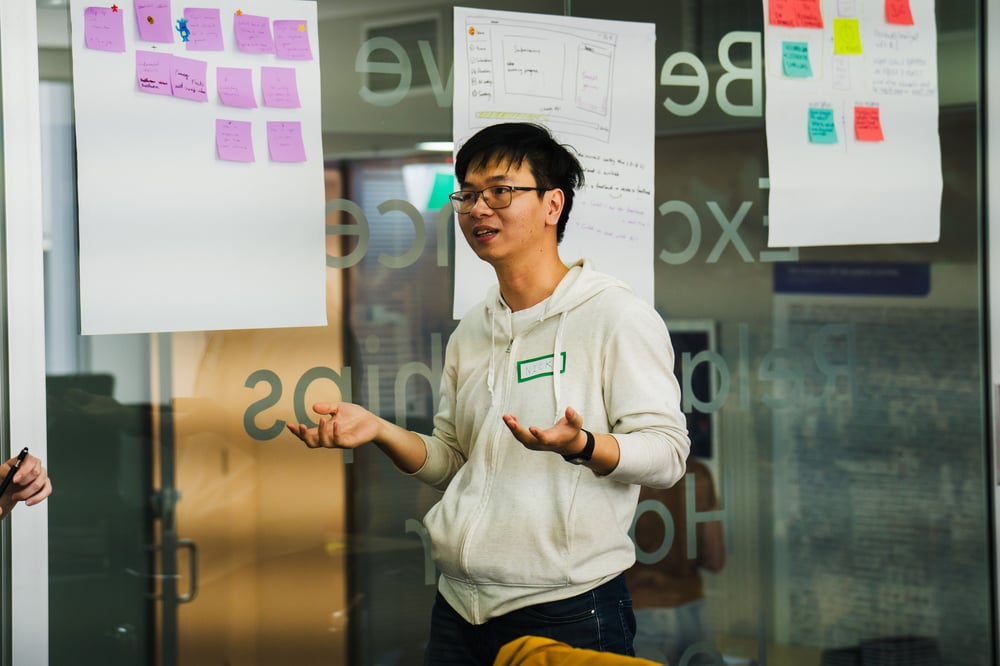 There were post-it notes, posters, envelopes for anonymous feedback, design thinking activities, group work and then, when the students needed to refuel, we paused for morning tea - which consisted of lots of donuts - because, who doesn't love a donut!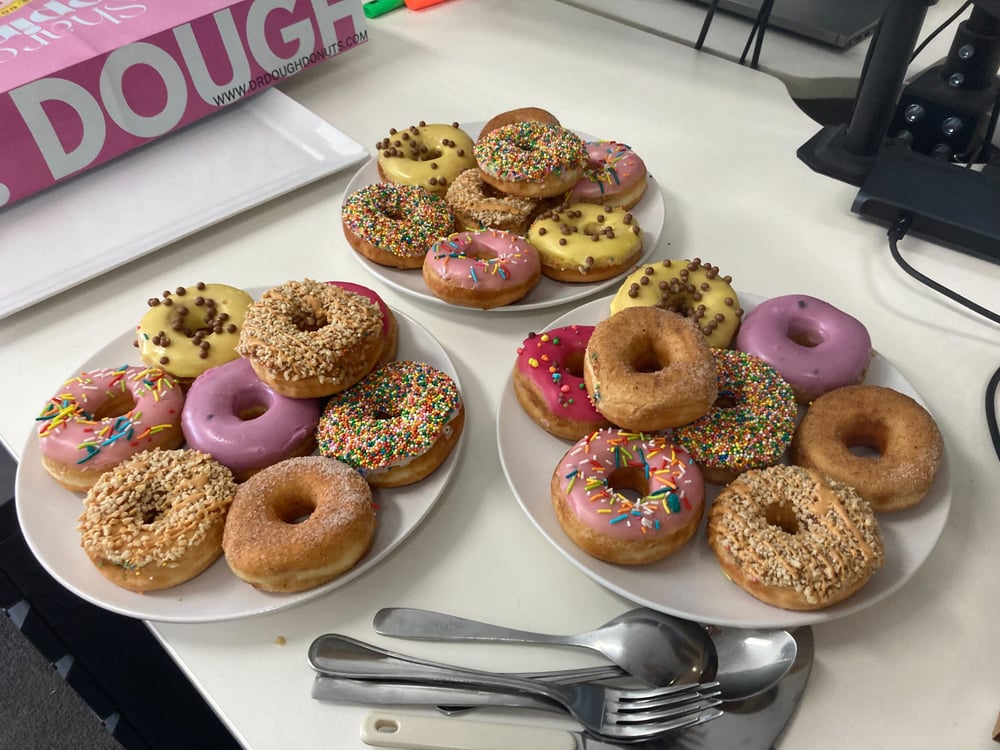 After morning tea the groups swapped over so each student had a turn in both workshops. The students were invaluable in offering insights, asking questions and challenging our assumptions. It was a truly enlightening experience to see how a diverse group of minds could bring fresh perspectives to our services.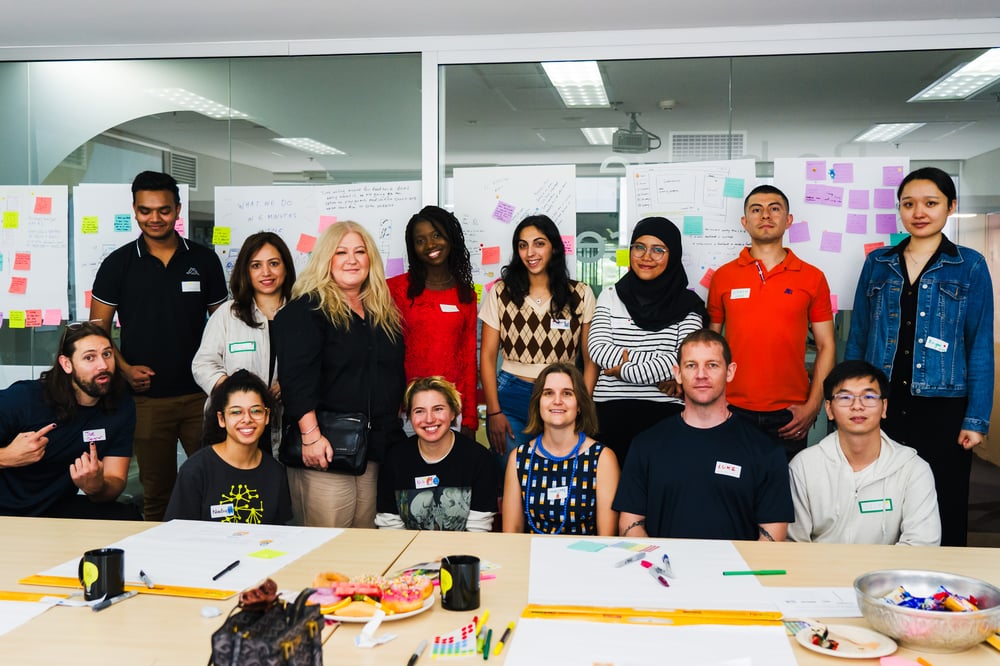 So, what did we learn from our day of donuts, brainstorming, and student synergy? Well, a few things:
Fresh perspectives matter: The input from students was invaluable. They brought new ideas, questioned existing assumptions, and pushed us to think outside the box.
Creativity is contagious: The energy and creativity in the room were infectious. It's proof that collaboration is key to innovative thinking.
Donuts are a universal motivator: Nothing brings people together quite like the promise of delicious donuts.