The modern classroom has changed in recent years. Teaching methods, technology, subject choices and assessment metrics have all transformed education for the students of today. But one thing remains constant: Learning has always been enhanced by personal, one-to-one support, and students who receive personal tutoring perform better than those who don't.

Online tutoring is an increasingly popular option for students – however many parents still wrestle with the question: "Is an online option right for my child's learning and my family's needs?"
So we wanted to share some of the key benefits on online tutoring and why is it fast becoming the most viable method of learning outside the classroom.
24/7 Anytime, anywhere one-to-one instruction
While face-to-face personal tutoring is an effective practice in itself, the logistics can be a struggle for many. Key challenges include coordinating schedules, matching personality or academic levels and finding a convenient location.
Now, all a student needs is a computer and internet access, and they can connect with a tutor in any core subject - as often or infrequently as they need to. Flexible services are increasingly offering enhanced capabilities such as essay checking services, broadening the appeal to students everywhere.

"It is so much more convenient than having a set time for appointments with private tutors which, when you have 4 children, there are often no 'time slots' available for any extra commitments. "

Jane Catchpole, Parent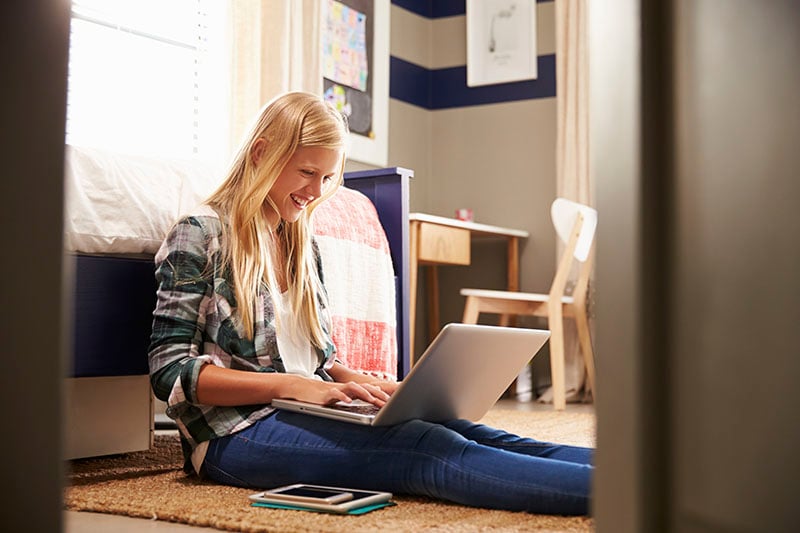 The Human Touch
The ability to work with a tutor to apply one-to-one learning to their study, improves educational outcomes significantly more than watching YouTube videos or working through online worksheets. Human tutors are also more adept at encouraging, motivating and empathising with students than even the most sophisticated computer-based intelligent tutoring systems.
"I believe Studiosity is the best online learning tool available to the students in Australia. Every time I use this tool my marks are above my average for the subject and it especially helps me with writing essay where there's always a chance of improvement."

City of Swan Library student
Studies show students are more likely to seek help online
Besides the logistics of arranging a face-to-face meeting with a tutor, there are other factors that may deter students from seeking help. In an independent study to explore the effect that a learning environment has on the behaviours of students, it was discovered that:
Students prefer to seek help electronically from their teachers rather than meet in person;

Students whose classes have a web component seek help more often than students in a traditional class with no web resource; and

Students report that they feel less threatened to seek help using an electronic system.
"I think it's a great idea for students who need the help and are too scared to ask face to face. This gives them the opportunity to ask without being embarrassed or nervous." ECU student, WA
An online tutor can tailor learning to the needs of one student rather than the collective needs of an entire classroom.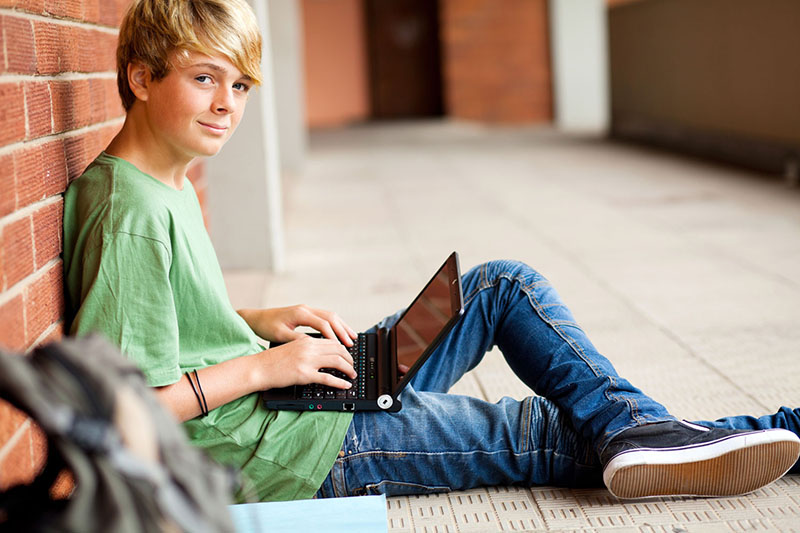 Tutoring is no longer associated primarily with poor academic skills or a need for remediation. Students have conveyed that interaction with a tutor over the Internet is less frightening than when the tutor is physically present. Similarly, they are also more at ease asking a tutor questions they would not ask in school in the presence of their peers.
"I think it's awesome because now I can rely less on getting teacher help. I'm not as stressed about not understanding something, because I know I will have a backup plan." ECU student, WA
Traditional tutoring no longer compares favourably with the convenience, versatility and delivery of on-demand, online tutoring. When it comes to seeking academic help outside of the classroom, online tutoring is a highly effective solution and Studiosity is proud to be the industry leaders in this field.