"With the uncertainty of returning to fully in-person learning, digital transformation being adopted across the sector shows promise to address these challenges faced by students."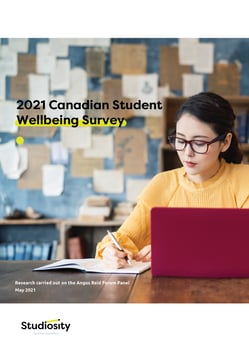 This research is based on data collected in May 2021 regarding the perspectives and educational experiences of current Canadian postsecondary students.
Studiosity partners with universities, colleges, schools and libraries around the world to provide academic writing and core skills support 24/7, connecting students to Subject Specialists online, on-demand. They currently work with 75% of universities in Australia, 16 universities in the United Kingdom, and have recently started providing support to Canadian institutes too. As of 2021 Studiosity's services are available worldwide to over 1.6 million students.
Next: Fill out the form on the right to download your copy.