While technology can be a big distraction when it comes to study time, it can also be a huge help if used in the right way.
We've narrowed down 11 of the best websites and apps you should have in your toolbox, designed to help you get ahead with your study or homework, whether you've been studying via correspondence or have recently adjusted to studying remotely due to campuses going digital.
Khan Academy is a non-profit organisation that produces literally hundreds of short lessons in the form of videos taking you through maths, biology, history, chemistry, and more. Their website also includes supplementary practice exercises and materials for educators.
Considered the OG online learning platform, their content covers education for all ages and a wide variety subjects and is available via their website, as well as an app... for free. It's also available in 30 different languages to boot.
Referencing can be a pain, but it doesn't have to be. EasyBib allows you to accurately create citations by scanning book barcodes with your phone's camera. You can then export the citation to email and send it to yourself to add into your essay. This app will transform your assessment writing - you might even go so far as to say you enjoy referencing!

Trove is an online library database, bringing together content from Australian libraries, museums, archives and other research organisations. It's an incredible tool for any student doing an essay or research assignment, looking for resources. There is also an app, the catalogue for National Library of Australia, which lets you search the collection on your mobile, wherever you are. Handy!


A free online resource that allows you to create your own flip cards for memorising definitions, terms, formulas and so much more. 'Gamifying' the way you learn not only helps you remember things better, it makes it fun!
By breaking down topics and subjects into bite size portions, it makes it easy to digest and retain. There's no excuse not to give Quizlet a go. Game on.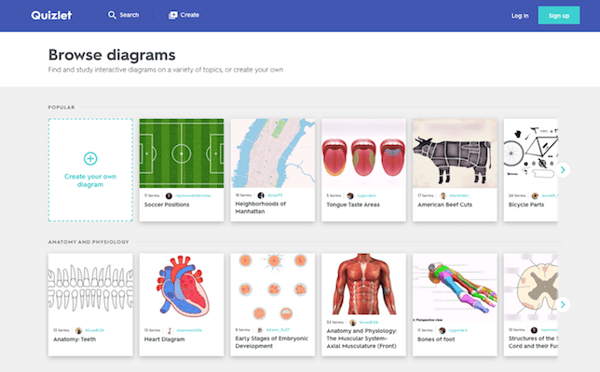 If you often find yourself surfing the internet for "just 5 minutes" when you should be studying, Self Control is for you. This Mac application will block the internet access to any sites in its blacklist for a preset period of time. Once the timer has started, those sites will be blocked and nothing you will do can reverse it - not even deleting the app! But it's a good thing - it forces you to concentrate on your work, even when you're tempted to stray.
Alternatively, if you prefer an incentive-based motivation to focus, you could try the Forest app - set a timer for however long you want to stay off your phone, plant a seed and watch your little tree grow. It dies if you open the phone, but if you make it to the end of the timer you can plant your tree and build a forest! The best part is, Forest partners with a real tree-planting organisation, Trees for the Future, to plant actual trees on the earth, too.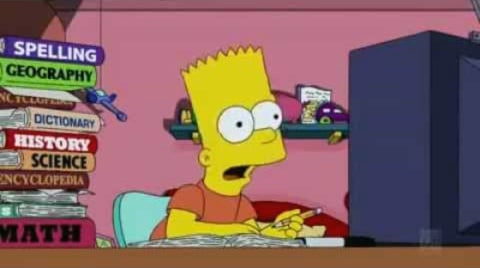 Look awaaay from Facebook...
GoConqr is a desktop and mobile app that allows you to create online mind maps, flash cards, quizzes and notes, plus also features lots of handy tools such as an online calendar and study planner. You can also create groups, discuss topics and share resources, so it's a great way to collaborate with friends whilst studying.
We couldn't write a list about awesome websites and not include ours in it! Studiosity is already being used for free by thousands of students around the world and it allows you to either get your draft essay/assignment/assessment reviewed and sent back to you with detailed feedback, or connect to a real-life Subject Specialist in real time, who is online, waiting for your question during evenings and weekends. You might already have free access through your education provider.
This handy little app will ensure you never miss a deadline again. Another incredible free resource, My Study Life is a planner to help you organise your tasks, assessment due dates and exams.
Available online and as downloadable app, you can schedule tasks so you can keep track of your progress, as well as get notifications of the tasks you might have missed (or snoozed). Drop in your timetable so you'll never miss your online session or forget a deadline or exam.

Best of all, your data syncs seamlessly across all of your devices and is accessible even when you're offline! If you're in need of personal assistant in an app, this one is for you.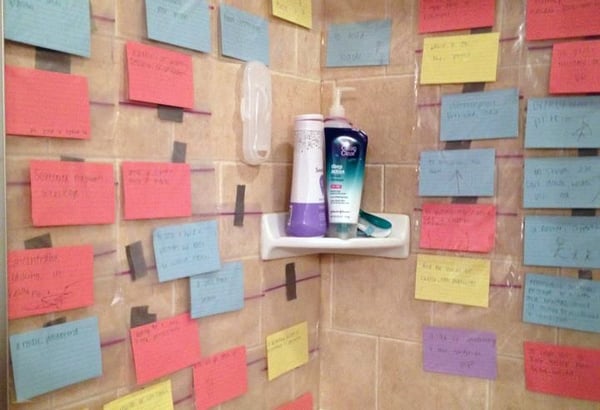 Scrap shower power and embrace 21st century tech!
EduTV
EduTV is an online database of films and TV that it gives access to students to for 'educational' purposes - there may very well be something that gets your study mind racing on here, but there's also some great stuff if you've burnt through your entire Netflix to-watch list.
It's set up through universities, so your best bet is to start Googling, or check your uni's website for the link.
Libraries online
This sounds obvious, but many students don't realise that there is an online library resource offered by their university, school, or college. And many aren't members of their local public library either. Through these, you can access textbooks, academic journals, as well as digital subscriptions to all major newspapers and publications, which during this COVID-19 pandemic period is particularly helpful given library access is limited at best with some remaining closed indefinitely.
This website hosts a number of invaluable resources for high school students. You can get access to past papers and practice essays and can share and swap notes, but arguably the most useful thing on the site is the student forum. The extensive community of school students (and teachers) contains threads on a huge range of topics from what subjects to choose, tips and tricks on trigonometry, how to survive exam stress and much, much more. With a membership of over 400,000 students, it's a great place to get support, help and ideas from your peers across the country.

>> For more study resources, take a look at our free downloads