Sydney is experiencing an incredible new phenomenom, where dogs are no longer chewing, eating or ruining kids' homework, but actually helping them with it.
In this unexpected role reversal, brainy cats with glasses and geeky dogs with blackboards can be spotted on buses around the city sharing the message about how YourTutor can help you with your homework. Keep your eyes peeled for our furry friends, and if let us know if you spot them!
(Disclaimer: Of course our Subject Specialists are real people, but they are far too busy helping student's solve quadratic equations right now to be on buses.)
This is what they look like: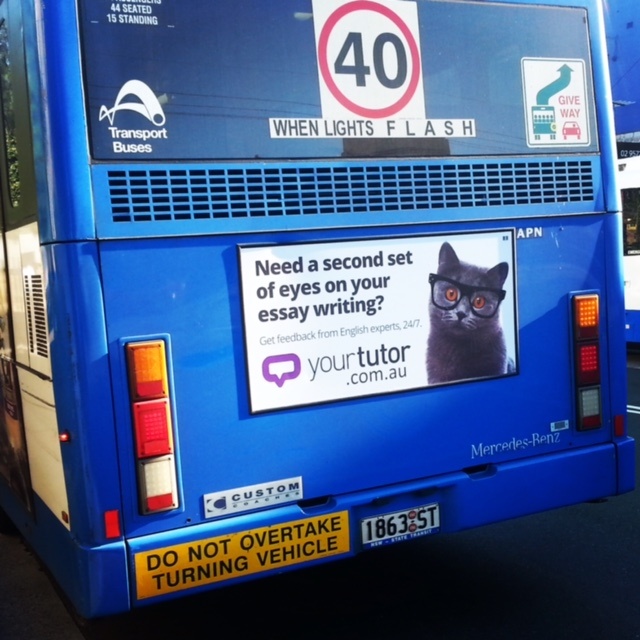 Here's a closer look at our bus posters: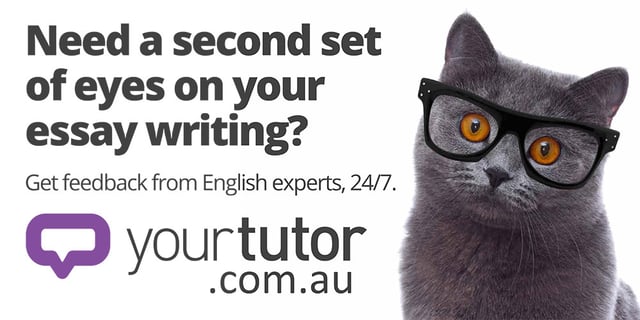 Image: Need a second set of eyes on your essay writing? Get feedback from English experts, 24/7.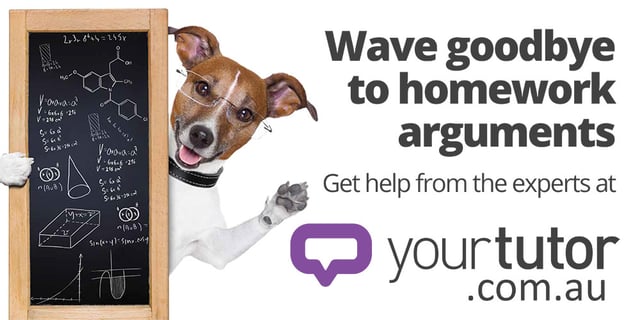 Image: Wave goodbye to homework arguments. Get help from the experts at yourtutor.com.au