One-in-two (53%) of students say they have personally witnessed cheating within the past year, 15% say it happens all the time
The 2022 Canadian Student Wellbeing Study examined the current state of student wellbeing in Canada through the lens of student stress, study habits, intent to withdraw, propensity to cheat, and more. This study analyzes year over year results from the 2021 study, and identifies areas of opportunity for administrators.
This research is based on data collected in 2022 and surveys 1,014 current postsecondary students. The sample frame was balanced to ensure representation of gender in proportion to their overall share of the Canadian postsecondary student population, as well as to ensure statistically significant representation from different regions across the country.
The report is divided in chapters, outlined below:
Chapter 1: Student Commitment, Motivation, & Engagement
Chapter 2: Academic Integrity, Cheating, & Assessment
Chapter 3: Student Stress, Intent to Withdraw, & Optimism
Chapter 4: Study Habits & Transitioning to Postsecondary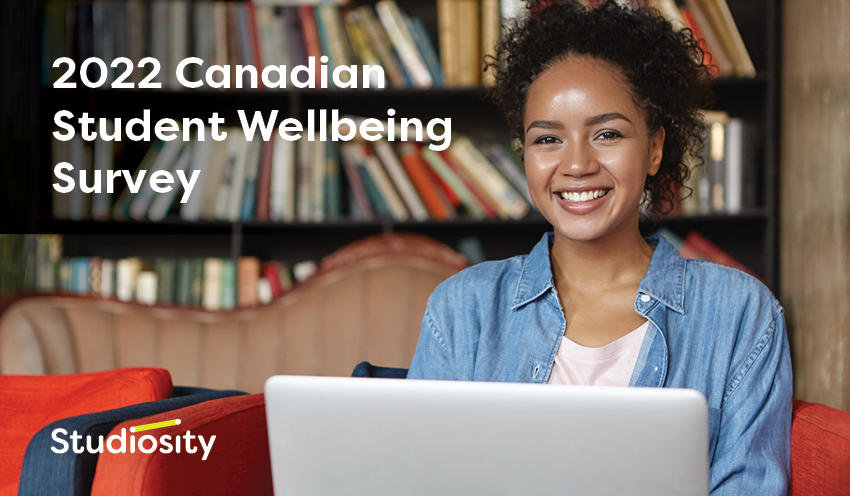 Studiosity partners with universities, colleges, schools and libraries around the world to provide academic writing and core skills support 24/7, connecting students to Subject Specialists online, on-demand. They currently work with 73% of public and private universities in Australia, 18 universities in the United Kingdom, and have recently started providing support to Canadian universities.
As of 2022 Studiosity's services are available worldwide to over 1.6 million students.